Chili Lime Cilantro Chicken Wings
Tired of your traditional hot/buffalo wings? Then you will want to give these wings a try! They are loaded with tons of flavor and they will make your mouth water. If you plan on sharing with other...
We are always looking for ways to improve recipes or fix them the "Lane's way." So, we took the standard sausage ball recipe that would use Bisquick and replaced it with the Hatch Green Chile Sober...
These potato skins will not go unnoticed when you prepare them for the next gathering.
Black and Blue Smash Burger Recipe
Looking for a good excuse to make burgers, who isn't? These Black and Blue burgers are delicious. For something this quick and easy it shouldn't taste this darn good!
Buffalo Chicken Loaded Tater Tots
One of the benefits of cooking at home is having leftovers. Now, we know some folks aren't in favor of repeats or leftovers and that is ok. But you might be able to change their mind with this reci...
Gear up for game day, or any day, with this delicious Smoked Queso Con Carne Dip. It won't break the bank and it won't take long to cook, but it will deliver every single time you make it. Queso Co...
Easy Buffalo Cubano Chicken Dip
WARNING!!! This Buffalo Cubano Chicken Dip is highly addictive. You will be consumed by the desire to fill your face until the dish is empty.
White Cheddar and Bacon Corn Dip
Have you been looking for something that will knock your socks off? No, then keep scrolling, but if you want to try a recipe that will change your please give this recipe a shot! We know we can be ...
Wings have become the All-American Bar Food. There are plenty of hot flavors that take your breath away and leave you with a burn for days. Well, what about wings that will take your breath away an...
Ever had that thought about how to jazz up a hot dog? No, just us? Well, we had the thought of making a grilled cheese sandwich and letting it serve as our hot dog bun. Add in a slice of bacon and ...
Hot Dogs are pretty standard fanfare at cookouts and large family gatherings. Well, if you want to impress the adult crowd, this will definitely do it. This is the epitome of #keepexperimenting. Th...
Hot Dogs are a classic, but let's be honest sometimes they can be boring! Well, we thought about some other popular dishes and experimented with putting them together. Pulled pork and Mac n Cheese,...
Most people like chips and salsa. Chips and queso/cheese dip, well, that's a different story. But if you have two favorite things, why not combine them to make the excellent item that brings pleasu...
Jalapeno Cheddar Scorpion Pig Shots
Pig Shots are a fan favorite! They are filled with creamy goodness that kicks harder than Jean-Claude Van Damme. Spice is relative to your taste buds so, you can make these as hot as you would like...
Looking for that appetizer that will take you right back to that Hawaiian Luau? Well, look no further. You can also see the grass shirts, see the whole roasted pig on the table and hear the Samoan ...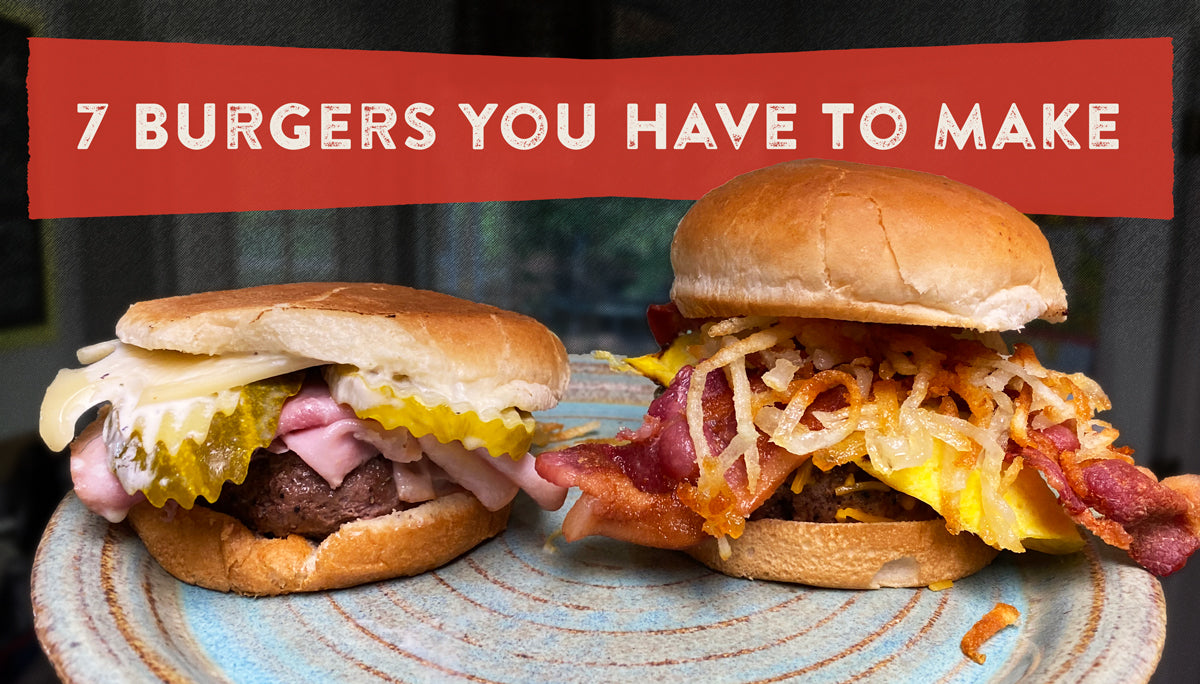 Chili Cheese Bacon Burger Siesta Burger Hawaiian Burger Santa Fe Burger Quesadilla Burger Cuban Burger Brancho Breakfast Burger   Competition keeps the creative juices flowing here at Lane's! Ou...
Lane's BBQ: Proud Sponsor Of Your Tailgate Snacks. Check out the spread below and let us know what you think! Lane's Kinda Sweet BBQ Nachos  Ingredients 4 slices bacon (chopped into small piec...
Lane's White Buffalo Chicken Wings
OK, now we know everyone has their favorite wings or their favorite flavor, but if you haven't tried these bay boys you are missing out. Yes, you could order some from a restaurant, but we guarante...
Pig Shots are a favorite amongst Lane's crew. The proportions of cheese to meat just seem to be dead on. Add the smokey goodness from the bacon and sausage plus the slight kick from our Sweet Heat ...