Vegetables are a great side dish! They don't always have to be boring. Have some fun and cook something that the whole family will enjoy. Maybe it is partly the grill marks, the spatula twirls, but...
How to Grill the Perfect Steak
Grilling a mouthwatering steak is an art that requires the right combination of technique, timing, and flavor. Now when it comes to flavor, we've got you covered here at Lane's BBQ . Our rubs and s...
What is Korean BBQ and how do you make it?
Korean BBQ has become an international sensation, captivating taste buds around the globe. Bursting with flavors, this unique dining experience offers a variety of succulent grilled meats, vibrant ...
When it comes to grilling and BBQ, marinating meat is the secret ingredient that elevates the flavors and tenderness to a whole new level. Marination infuses meat with a burst of flavors, tenderize...
Grilled lobster is a truly decadent dish that is perfect for any seafood lover looking to indulge. When properly prepared, the meat of the lobster becomes tender and juicy with a slightly smoky fla...
Grilled chicken is a staple of backyard barbecues and a favorite for many people. However, grilling chicken can be a bit tricky, as it's easy to overcook or undercook the meat. In this article, we'...
Woods used for smoking food play a crucial role in enhancing the flavors and aromas of various dishes. Different types of woods impart distinct flavors and are chosen based on personal preferences ...
5 Best Grilling Accessories and Tools
Grilling tools are an essential component of any successful grilling experience. Not only do they make grilling easier and more efficient, but they can also help ensure that your food is cooked to ...
Preparing your Grill for the Summer
Keeping your grill clean is a crucial aspect of maintaining its functionality and longevity. Not only does a dirty grill produce unpleasant odors, but it can also affect the taste of your food. Reg...
Grilled swordfish is a flavorful and healthy option for seafood lovers. Its meaty texture and mild taste make it an ideal canvas for creative seasoning and marinades. Grilling the fish caramelizes ...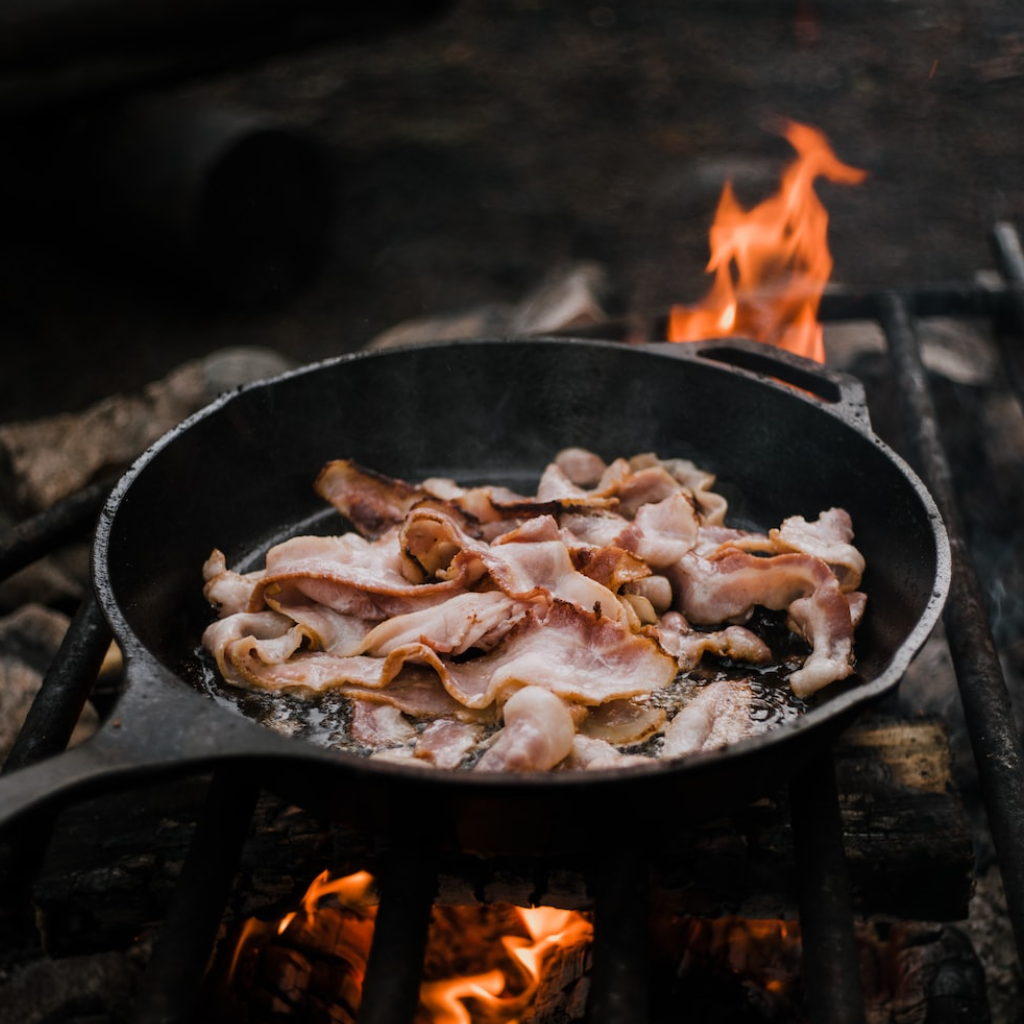 Cast iron pans have been a staple in professional kitchens and households for years due to their durability, heat retention, and versatility. These pans are made by pouring molten iron into a mold,...
Beer can chicken is a popular method of cooking chicken in which a whole chicken is placed on top of a partially filled can of beer, and then cooked on a grill or in an oven. The beer can is used t...
Spatchcock chicken is a technique used in cooking where the backbone of the chicken is removed and the bird is flattened resulting in even cooking and crispier skin. This method is also known as ...
A companion article to our original beginner's guide to smoking beef brisket. This guide is full of tips and tricks to help create mouth watering brisket every time!
Grilling hamburgers is a quintessential part of summer barbecues and backyard gatherings. However, not everyone knows the right techniques to grill a perfect hamburger. In this article, we will gui...
These salts are typically used as a final touch to enhance the flavor of a dish, adding a subtle smoky flavor and a unique texture. They are often used to season meat, fish, vegetables, and even de...
Pizza has to be one of, if not the favorite meal that Americans eat on a regular basis. In a pinch for time, having a large party, on just wanting to enjoy your Friday night with a pizza pie and a ...
Pork butt is a versatile and delicious cut of meat that can be prepared in a variety of ways. Whether you're a seasoned pitmaster or a beginner cook looking to learn the ropes, there are plenty of ...
Whole smoked chicken is one of the best ways to enjoy succulent and flavorful bird! The tender, juicy chicken is slowly cooked over indirect heat, resulting in the perfect balance of smokiness and ...
Cooking seafood just got a whole lot easier! With this guide, you can step up your grill game and become a master of flavorsome smoked fish in no time. Enjoy your new skills with friends and family...
Smoking a ham is the perfect way to truly impress your friends and family! It's relatively easy, and will leave you with the most juicy, succulent, flavorful smoked ham that you've ever tasted. Smo...
5 Easy and Creative Wing Flavors for the Big Game
Bite into these perfectly crunchy, flavorful wings and you'll never look back! Not too spicy or salty, they make the perfect party snack or meal. With every bite you get tender meat covered in an i...
How To: Deep Fried Chicken Wings
Deep-fried chicken wings are a popular, tasty dish that has appeal to all ages. They are simple to make, yet can be made in a variety of ways to accommodate anyone's taste. The origins of fried chi...
Ask your local butcher and they'll tell you, a great steak is usually grilled. But true connoisseurs know that the reverse searing method is the best way to get that perfectly cooked steak every time.