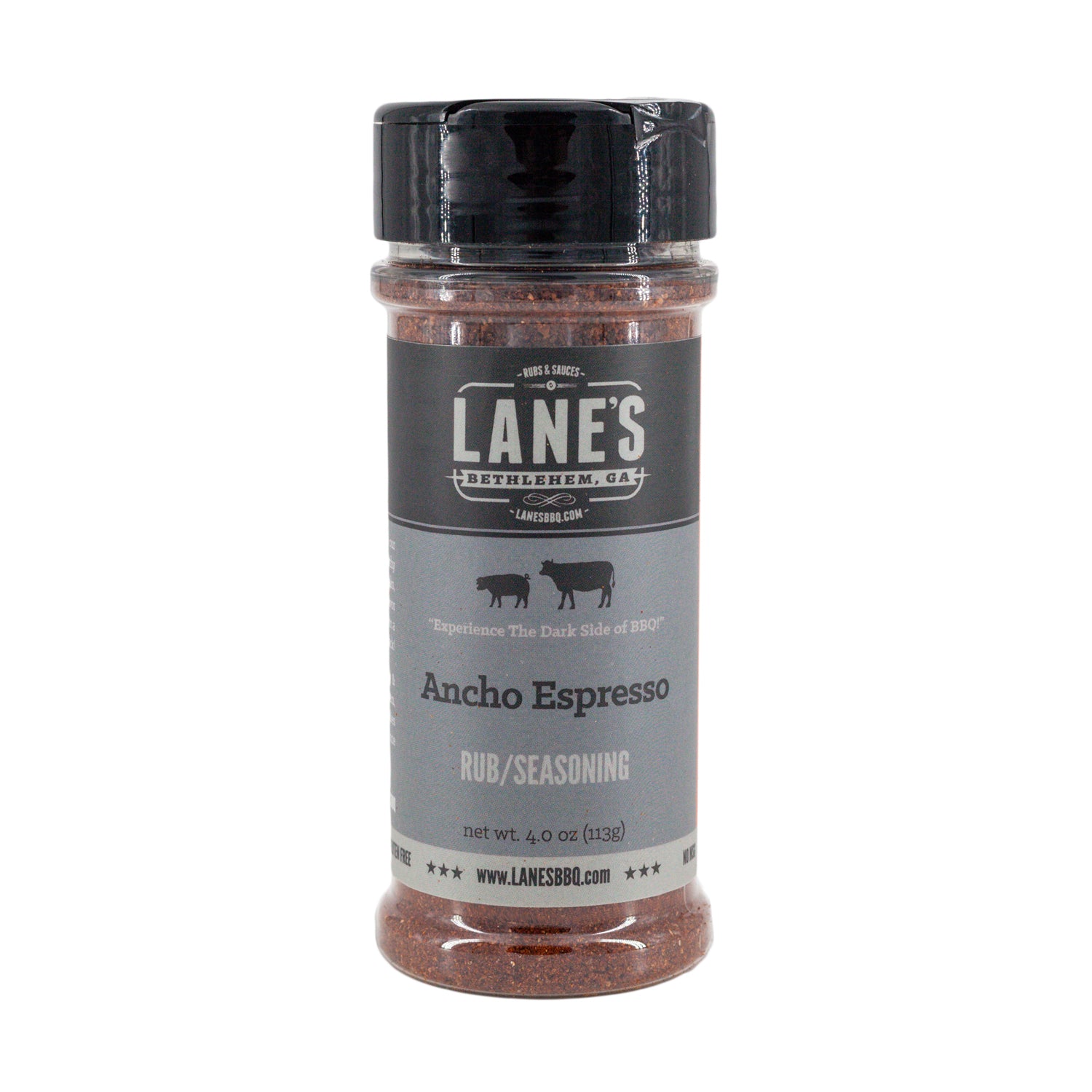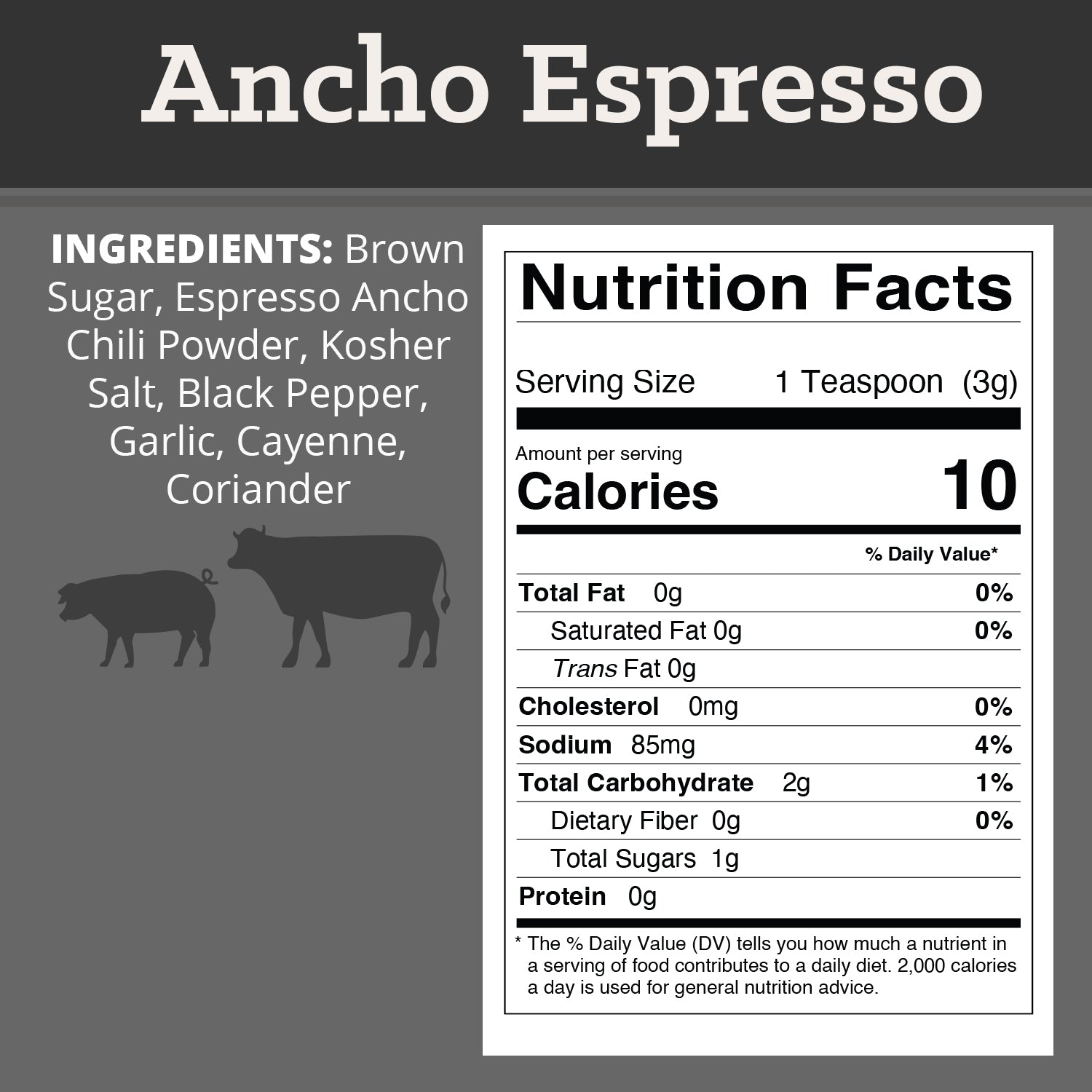 Ancho Espresso Rub
**Add to cart to see birthday discount
---
Rich, Smokey Coffee Flavor | Gluten-Free | Beef Seasoning
Elevate your BBQ dishes with the bold and flavorful Lane's BBQ Ancho Espresso Rub. This rub is our most unique and creative seasoning. If you are a coffee lover you will love this rub! it creates an incredible crust that locks in all the juicy goodness we are looking for. This high-quality blend of spices combines the smoky heat of ancho chili with the rich bitterness of espresso, creating a unique and irresistible taste that will impress your taste buds. It also features a blend of other premium quality ingredients, including garlic, cayenne, and coriander, to add depth and complexity to your BBQ dishes. Ideal for beef, chicken, pork, and vegetables, this rub can be used as a dry rub or in a marinade to infuse your dishes with an incredible aroma and taste. Give your grilling game a boost with Lane's BBQ Ancho Espresso Rub and savor the exceptional flavors it brings to your BBQ creations.
Ancho Espresso Rub Ingredients

Brown Sugar, Espresso Ancho Chili Powder, Kosher Salt, Black Pepper, Garlic, Cayenne, Coriander
Ancho Espresso Nutrition Panel

Serving Size 1 tsp (3g)
Calories: 0
Total Fat: 0g (0%)
Saturated Fat: 0g
Trans Fat: 0g
Sodium: 480mg (20%)
Total Carbohydrates: 0g (0%)
Dietary Fiber 0g
Sugars 0g
Protein 0g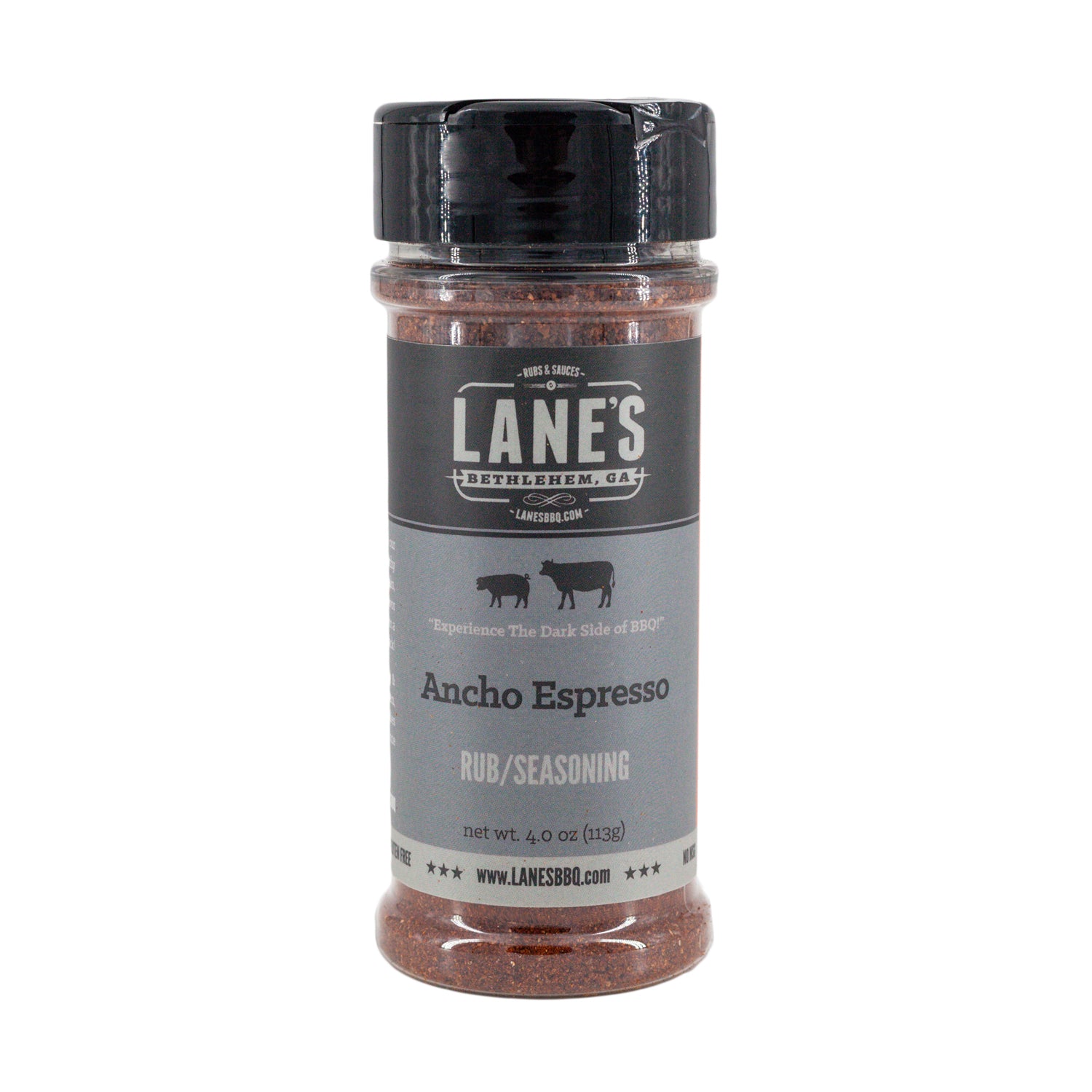 This product has no reviews yet.