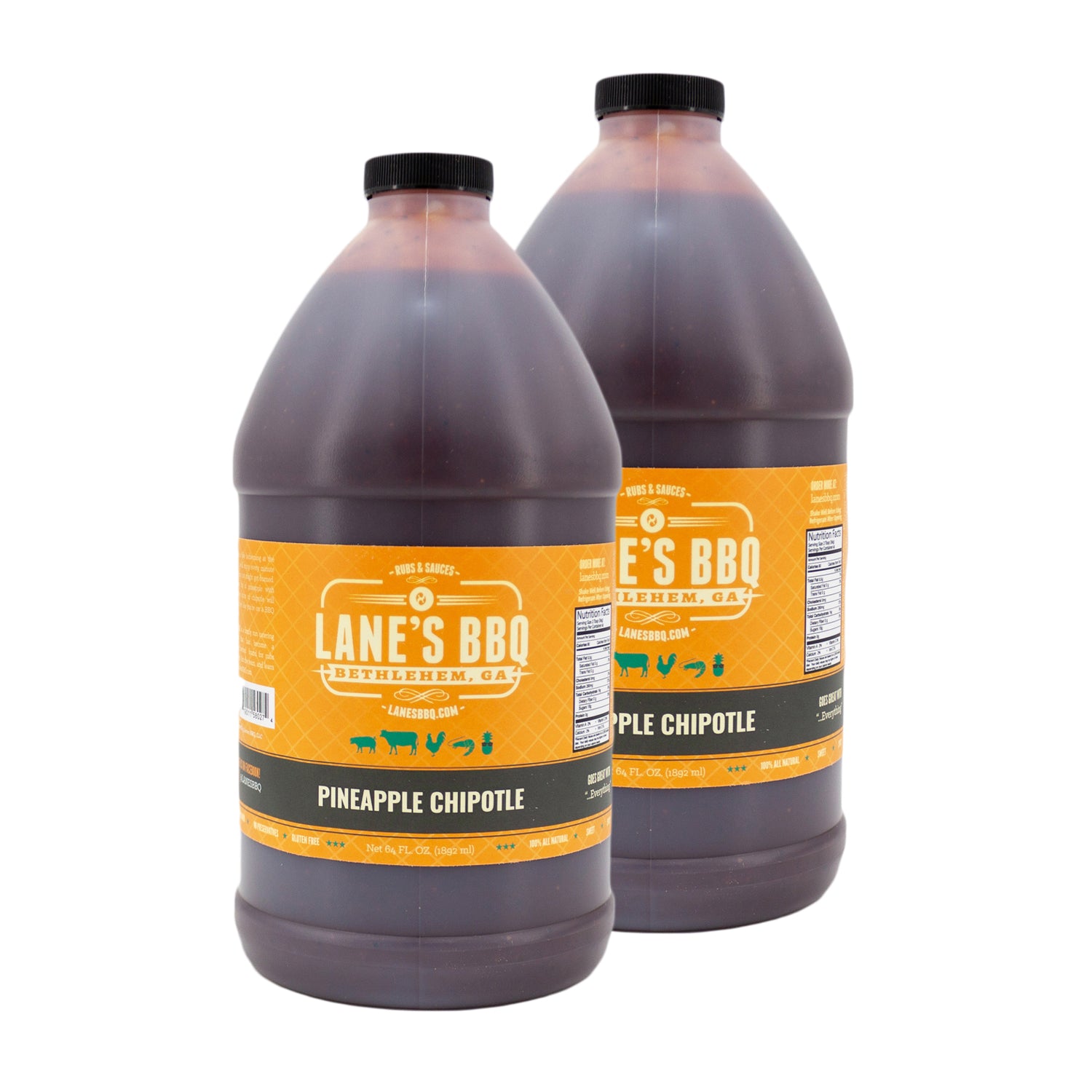 Pineapple Chipotle Sauce
---
Introducing Lane's BBQ Pineapple Chipotle Sauce, the perfect combination of sweet and smoky flavors to elevate your BBQ dishes to a tropical level. This sauce is expertly crafted with premium quality ingredients like pineapple, chipotle pepper powder, and brown sugar, creating a delicious blend of flavors that will tantalize your taste buds. The sweetness from the pineapple is perfectly balanced with the smoky and spicy notes from the chipotle peppers, delivering a unique and complex flavor that is sure to impress. Whether you're grilling, smoking, or roasting, this versatile sauce is perfect for adding a delicious layer of flavor to your meats and vegetables. With Lane's BBQ Pineapple Chipotle Sauce, you'll add a tropical twist to your dishes, making every meal a delicious and unforgettable experience. Goes great with chicken, pulled pork, and brisket. 
PINEAPPLE CHIPOTLE RECIPES:
Pineapple Chipotle Ingredients

Ketchup, Pineapple, Molasses, Brown Sugar, Apple Cider Vinegar, Honey, Tamari Sauce, Butter, Chipotle Powder, Salt, Pepper, Granulated Garlic, Onion Powder
Serving Size 2 tbsp (36ml)
Calories: 80
Total Fat: 0.5g (1%)
Saturated Fat: 0g
Trans Fat: 0g
Sodium: 280mg (21%)
Total Carbohydrates: 19g (6%)
Dietary Fiber 0g
Sugars 18g
Protein 0g
This product has no reviews yet.