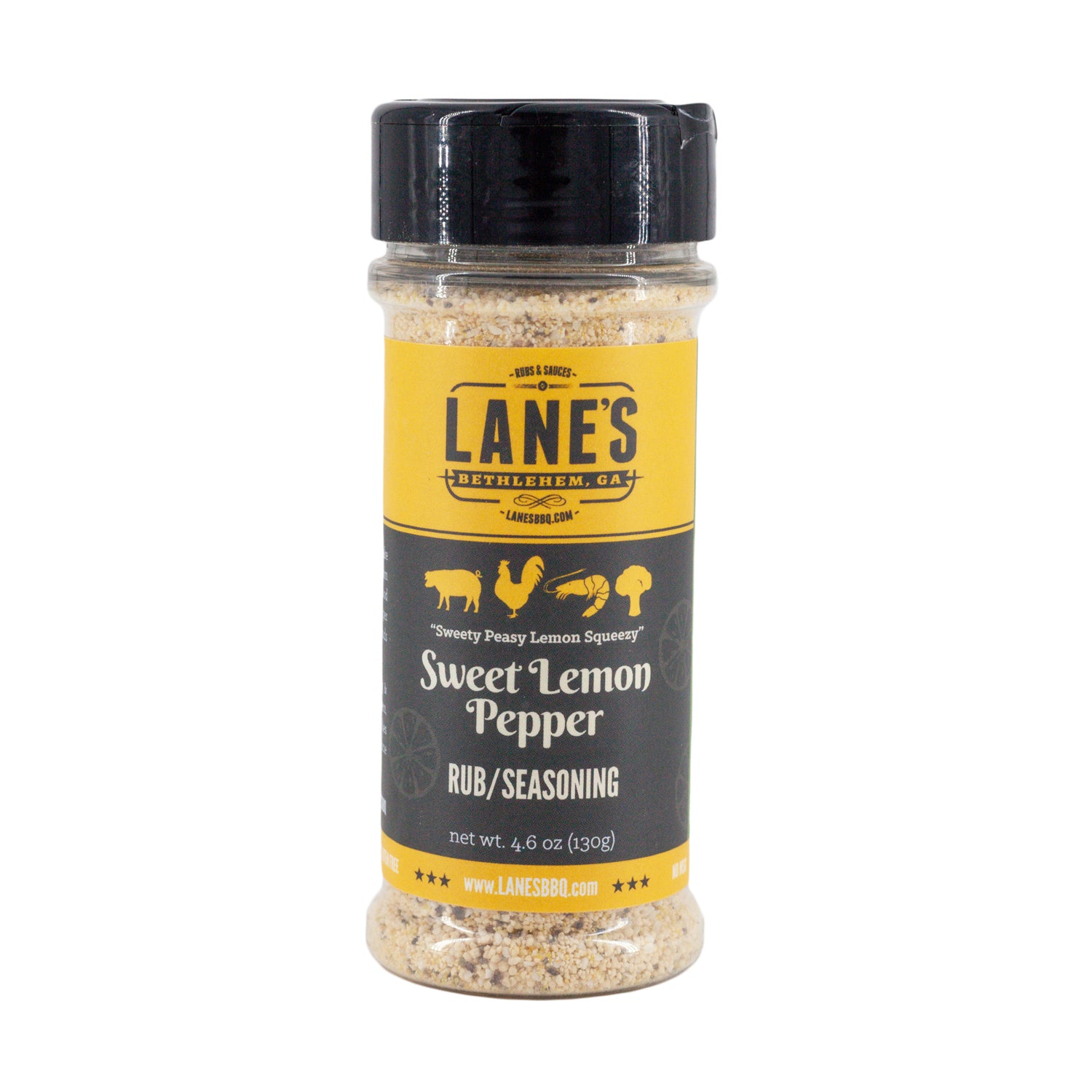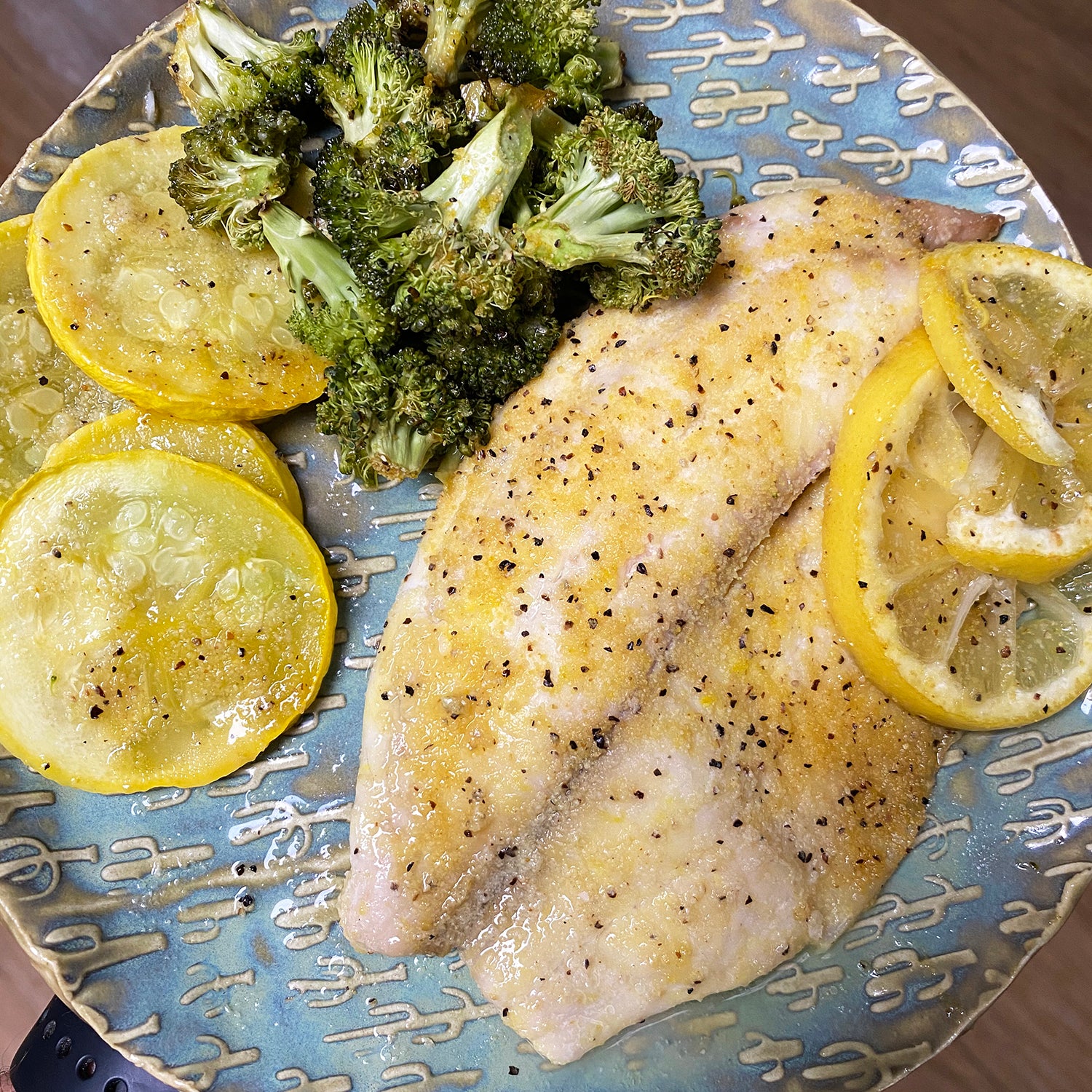 Sweet Lemon Pepper Rub
---
Lemon Pepper Seasoning | All Natural | Gluten-Free | Perfect for Seafood & Wings
Indulge your taste buds with Lane's BBQ Sweet Lemon Pepper Rub, a blend of premium quality spices that will enhance the flavor of your grilled or smoked meat dishes. The sweetness of honey, combined with zesty lemon and black pepper, creates a balanced and mouthwatering seasoning that will elevate your BBQ game to the next level. This versatile rub is perfect for chicken, pork, fish, and vegetables, and can be used as a dry rub or in a marinade. Experience the deliciousness of Lane's BBQ Sweet Lemon Pepper Rub today and impress your guests with your cooking skills!
Best ways to use Sweet Lemon Pepper Rub:

Salmon | Shrimp | Chicken | Chicken wings | Vegetables | Tilapia
Media:
Sweet Lemon Pepper Ingredients

Granulated Honey, Lemon Pepper, Garlic, Kosher Salt, Pepper
Sweet Lemon Pepper Nutrition Panel

Serving Size 1 tsp (3g)
Calories: 6
Total Fat: 0g (0%)
Saturated Fat: 0g
Trans Fat: 0g
Sodium: 336mg (16%)
Total Carbohydrates: 2g (1%)
Dietary Fiber 0g
Sugars 2g
Protein 0g
Sweet Lemon Pepper Recipes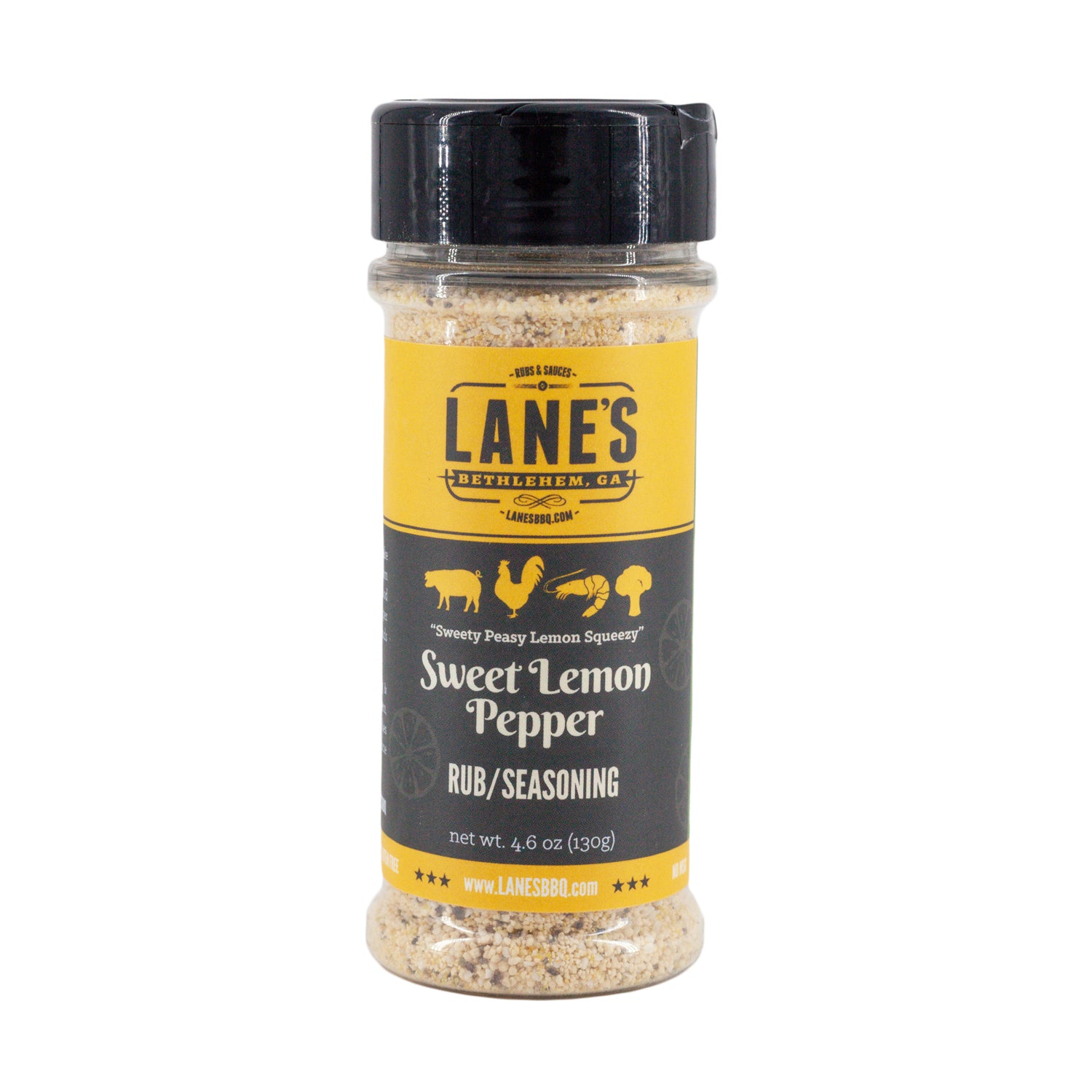 This product has no reviews yet.