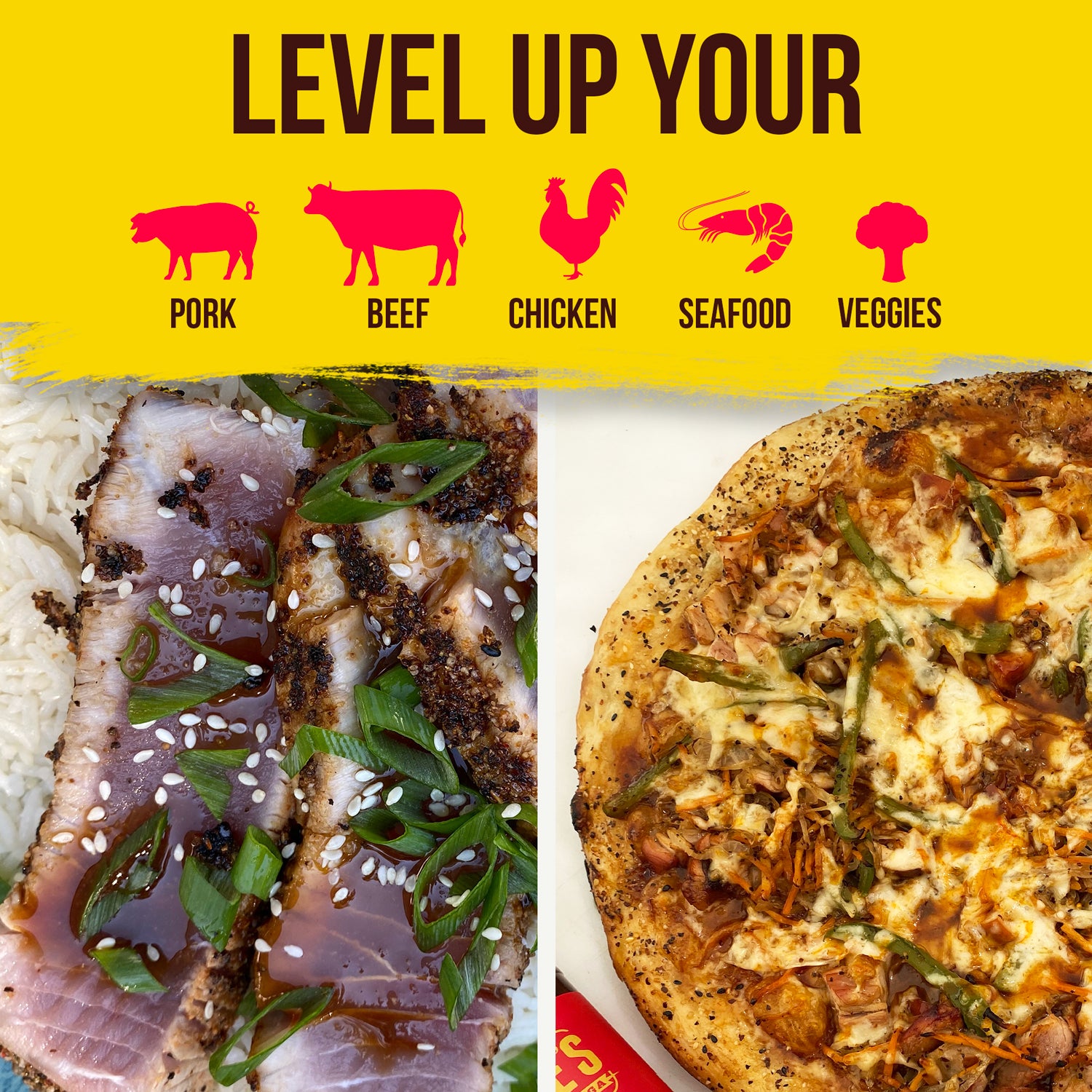 Pow Pow Marinade
---
Introducing Lane's BBQ Pow Pow Marinade, the perfect way to infuse your meats with delicious Asian-inspired flavors. This versatile marinade is made with premium quality ingredients like Tamari soy sauce, ginger, and apple cider vinegar, delivering a mouth-watering taste that will make your taste buds sing. The combination of savory and sweet flavors is perfectly balanced, creating a delicious umami taste that is sure to impress. Whether you're marinating chicken, beef, or pork, this marinade is perfect for adding a burst of flavor to your dish. And with its easy-to-use pour spout, you can quickly and conveniently add the marinade to your meat without any mess or fuss. With Lane's BBQ Pow Pow Marinade, you'll take your Asian-inspired dishes to the next level, making every meal a delicious and unforgettable experience.
Pow Pow Recipes
Tamari Soy Sauce (Water, Soybeans, Salt, Sugar), Water, Brown Sugar, Apple Cider Vinegar [distilled vinegar, apple, water], Dried Garlic, Pineapple Juice Concentrate, Ginger, Xanthan Gum.
Contains: Soy
Serving Size 2 tbsp (36ml)
Calories: 35
Total Fat: 0g (0%)
Saturated Fat: 0g
Trans Fat: 0g
Sodium: 760mg (12%)
Total Carbohydrates: 7g (3%)
Dietary Fiber 0g
Sugars 6g
Protein 1g
This product has no reviews yet.