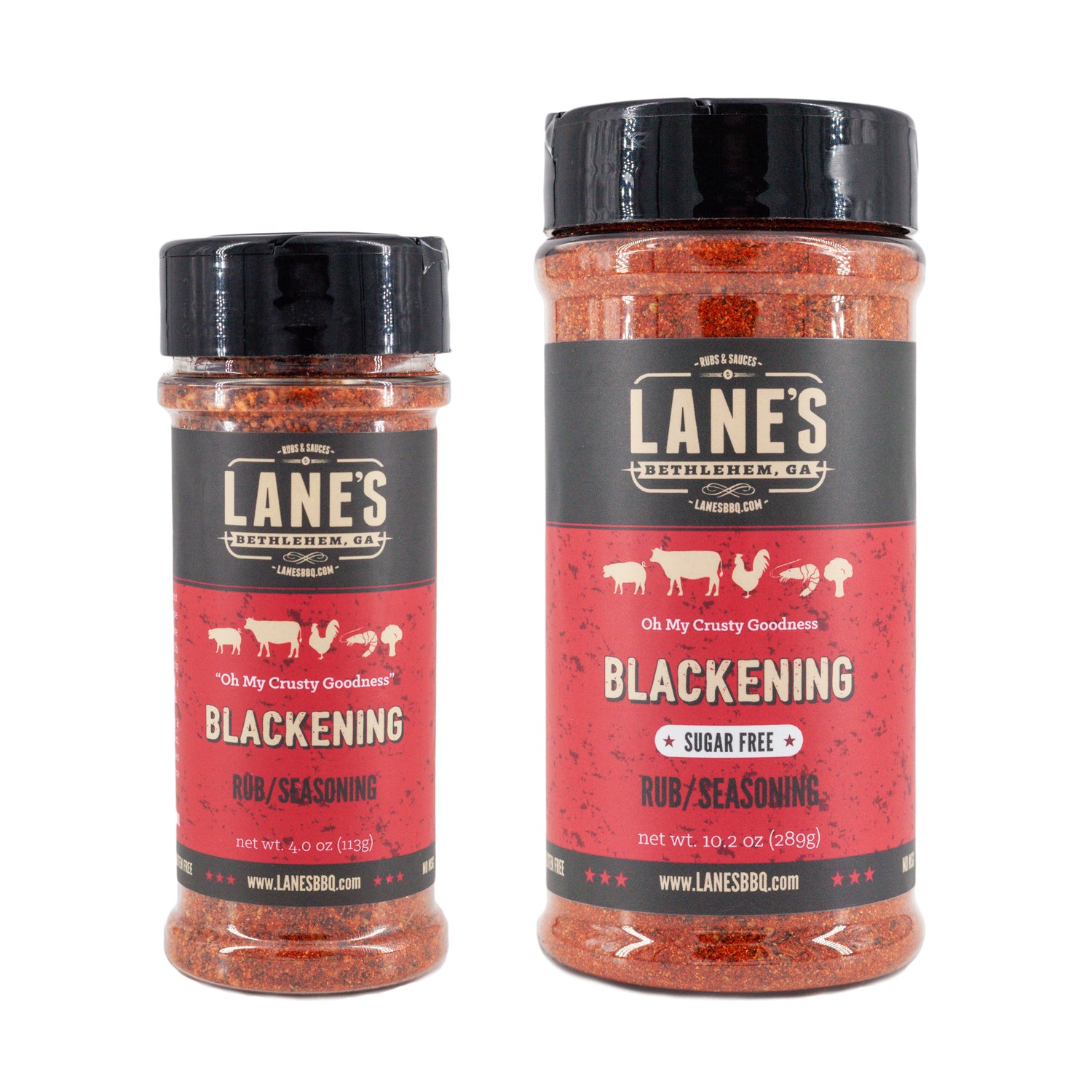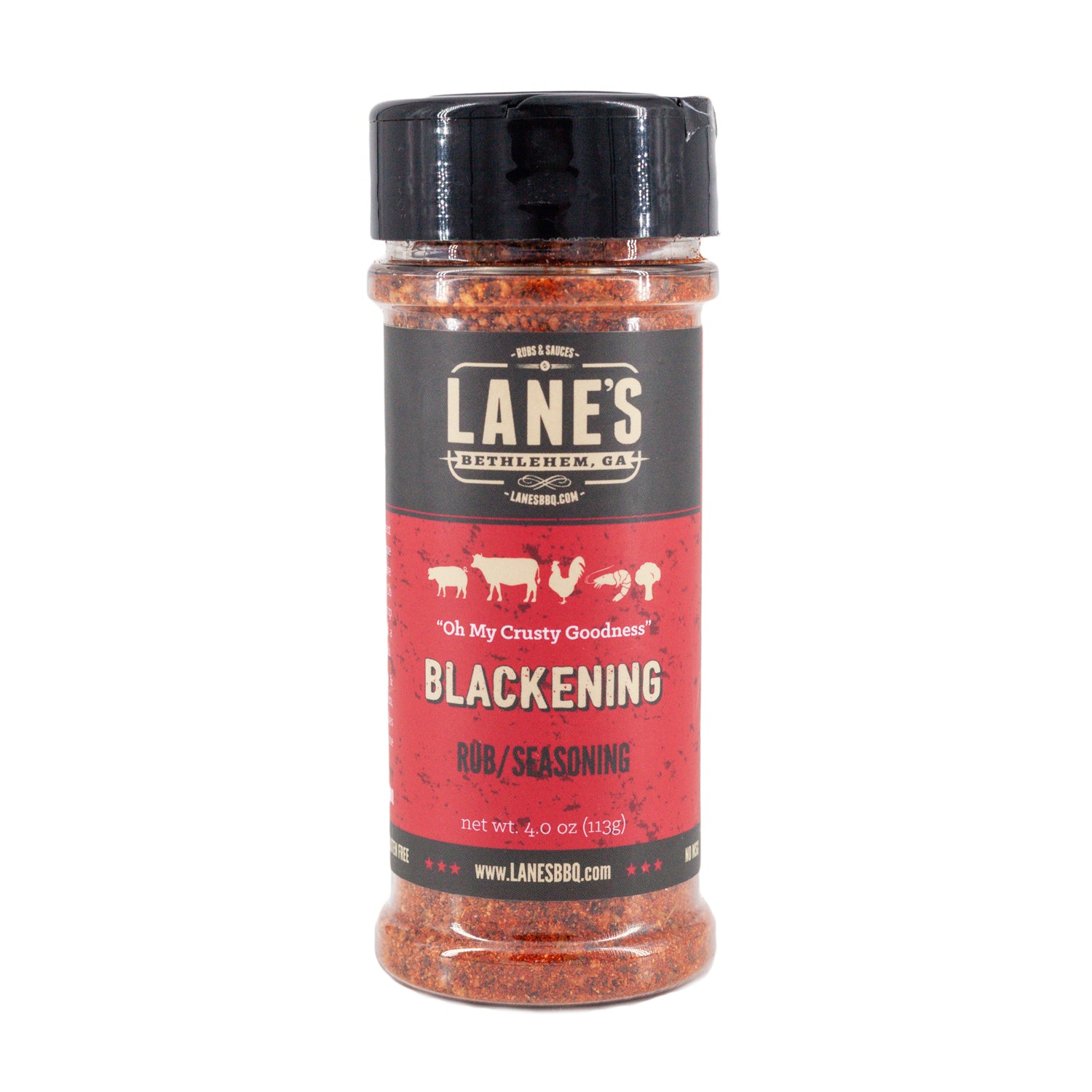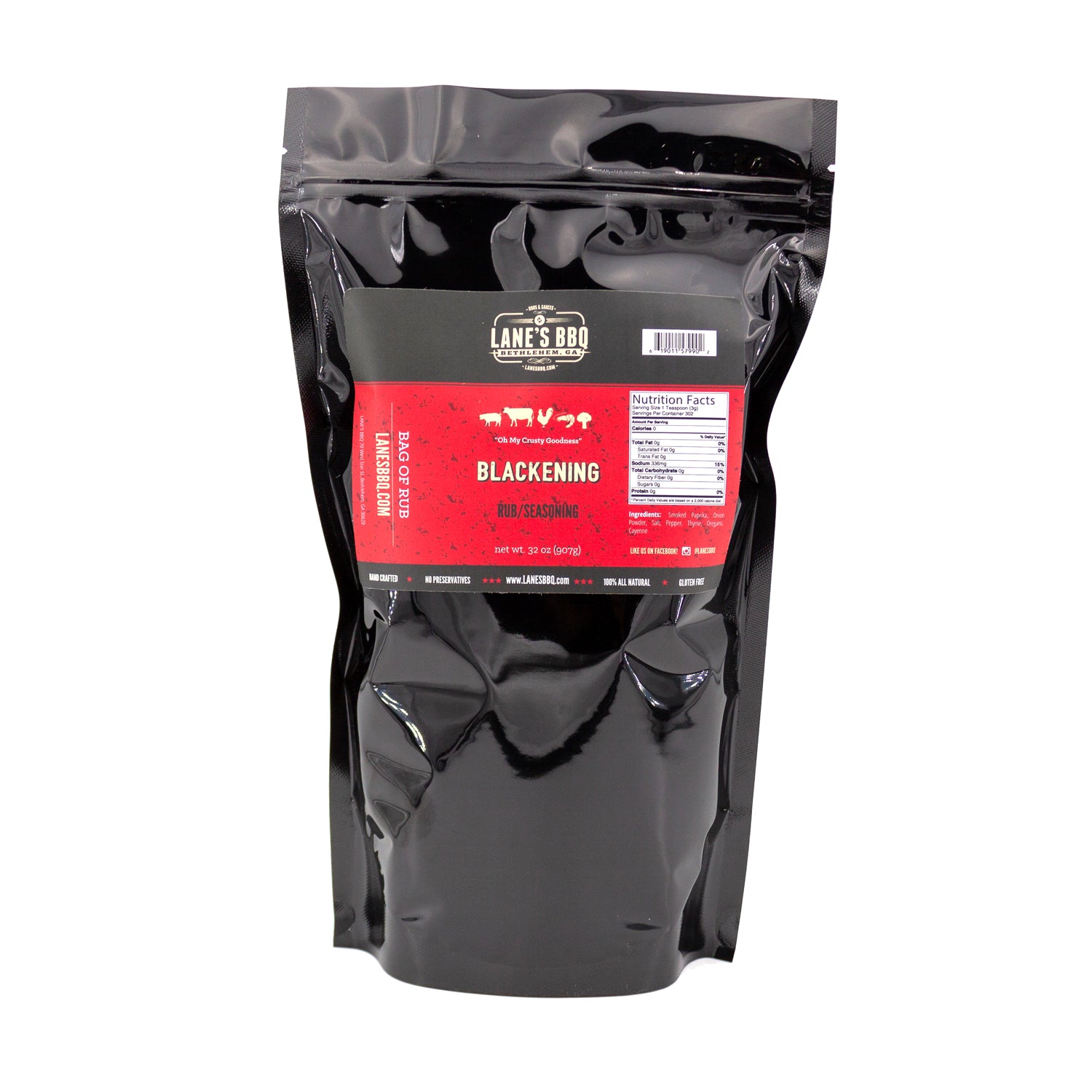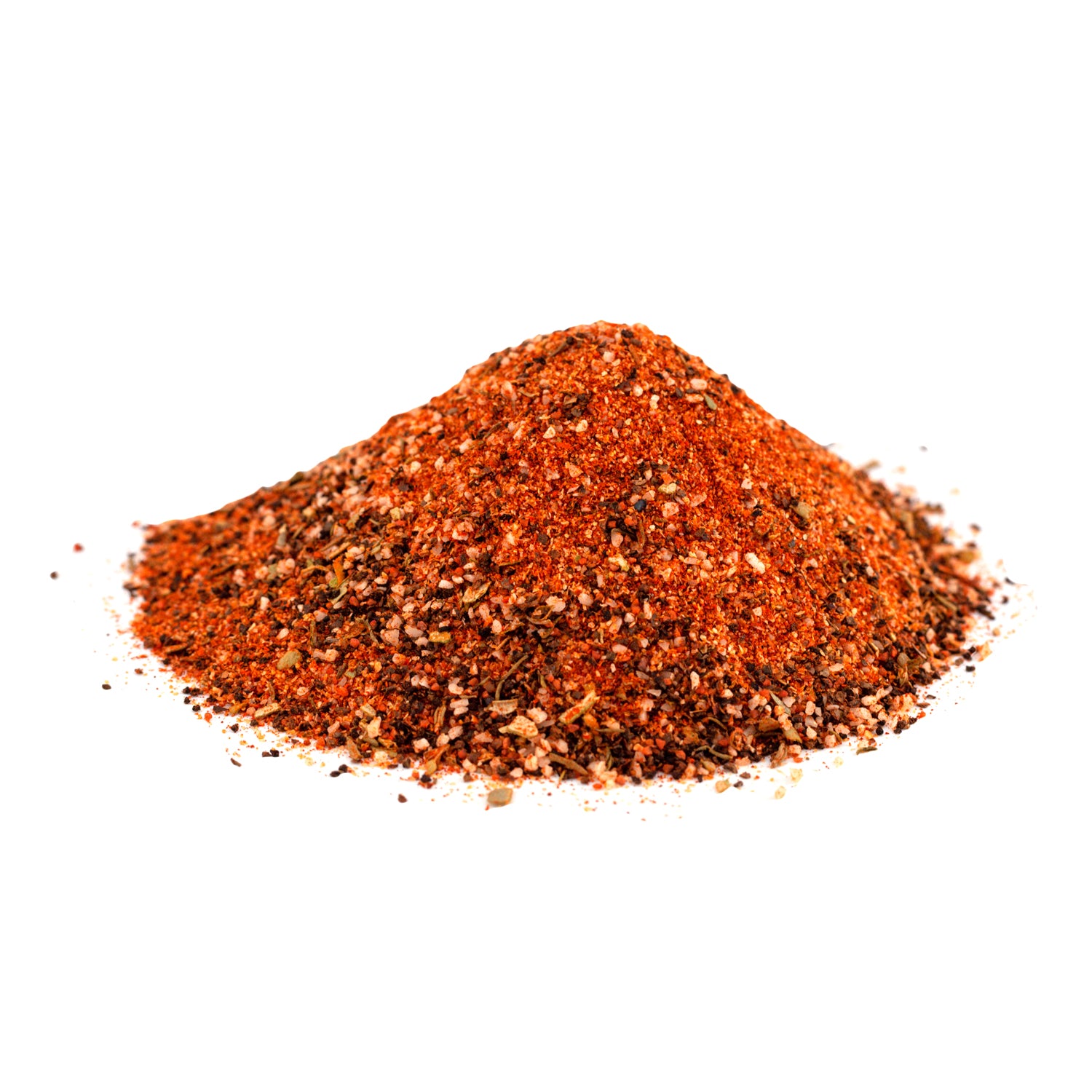 Blackening Rub
**Add to cart to see birthday discount
---
Bold Cajun Flavor | Sugar-Free | Gluten-Free | No MSG
Introducing Lane's BBQ Blackening Seasoning, the perfect blend of spices to create a bold and flavorful Cajun blackened effect on your favorite meats and vegetables. Made with premium quality spices like smoked paprika, onion powder, and cayenne pepper, this seasoning delivers a unique and complex flavor that will take your taste buds on an enjoyable journey. The blackening effect comes from the perfect balance of spices, creating a deep and rich flavor with a crispy and slightly charred texture. Whether you're grilling, pan-searing, or broiling, this versatile seasoning is perfect for adding a touch of Cajun-inspired flavor to your dishes. With Lane's BBQ Blackening Seasoning, you'll create restaurant-quality blackened dishes in the comfort of your own home, making every meal a delicious and unforgettable experience.
Best ways to use Blackening Rub:  
Shrimp, Salmon, Seafood, Chicken
Media:
Blackening Rub Ingredients

Smoked Paprika, Onion Powder, Salt, Pepper, Thyme, Oregano, Cayenne
Blackening Nutrition Panel

Serving Size 1 tsp (3g)
Calories: 0
Total Fat: 0g (0%)
Saturated Fat: 0g
Trans Fat: 0g
Sodium: 336mg (15%)
Total Carbohydrates: 0g (0%)
Dietary Fiber 0g
Sugars 0g
Protein 0g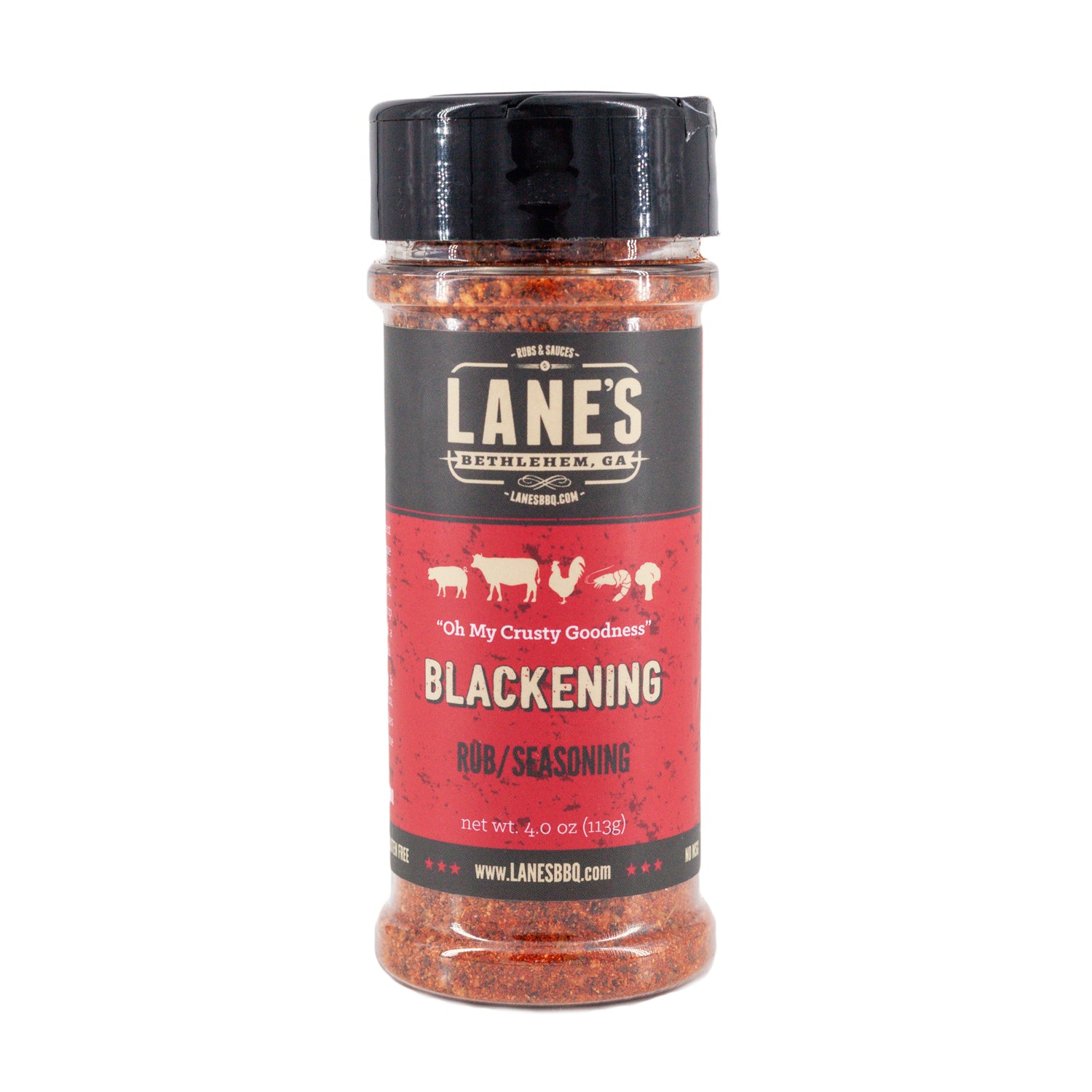 This product has no reviews yet.