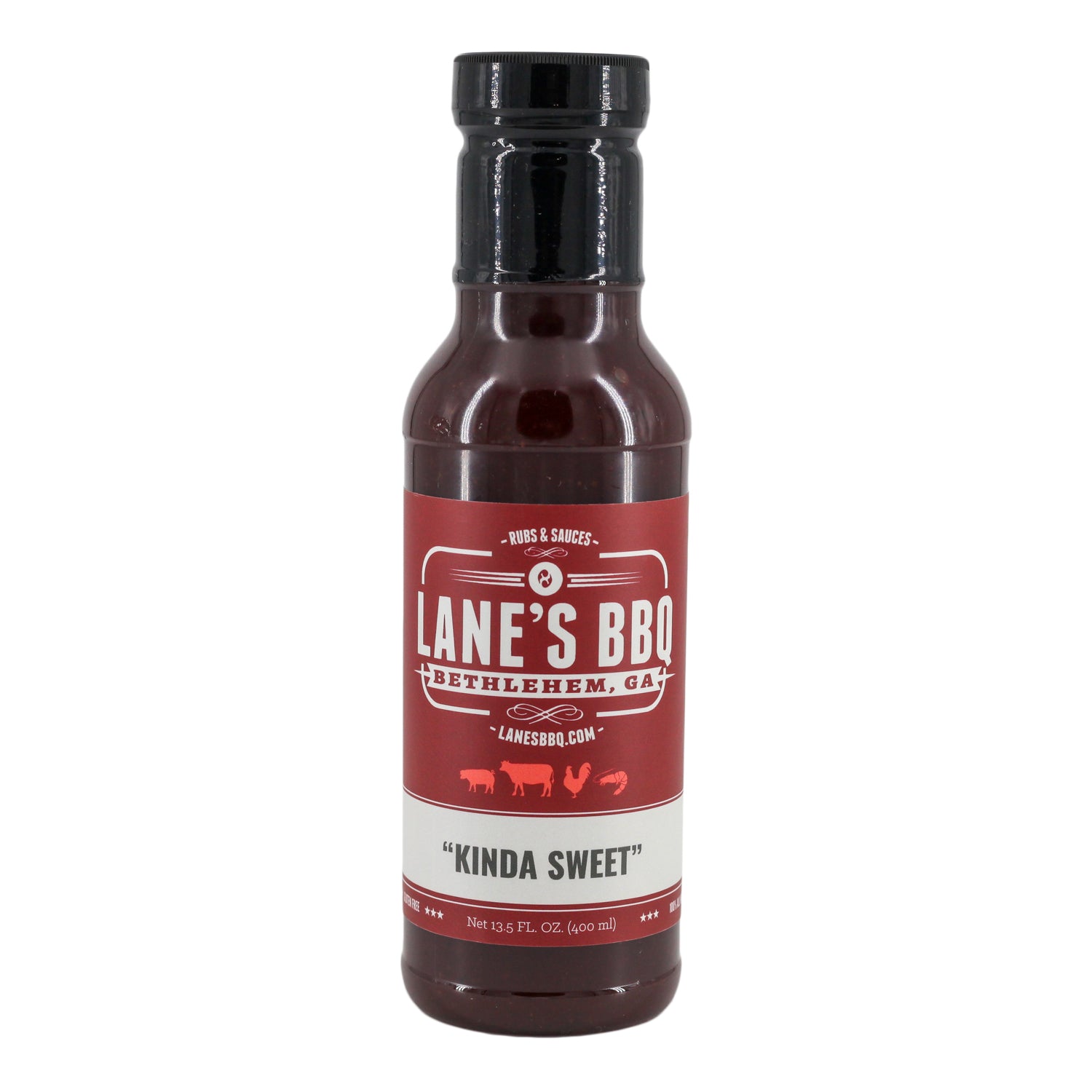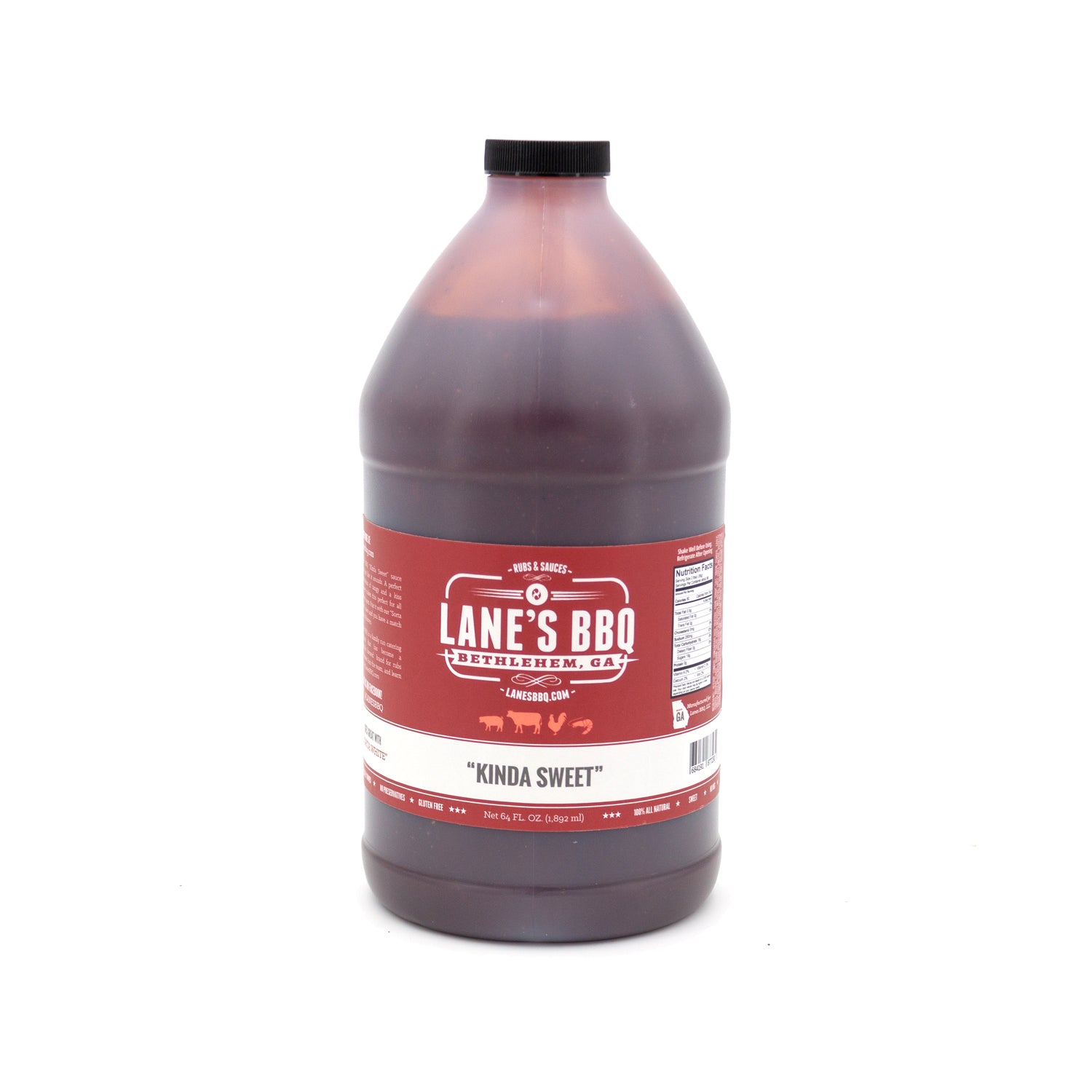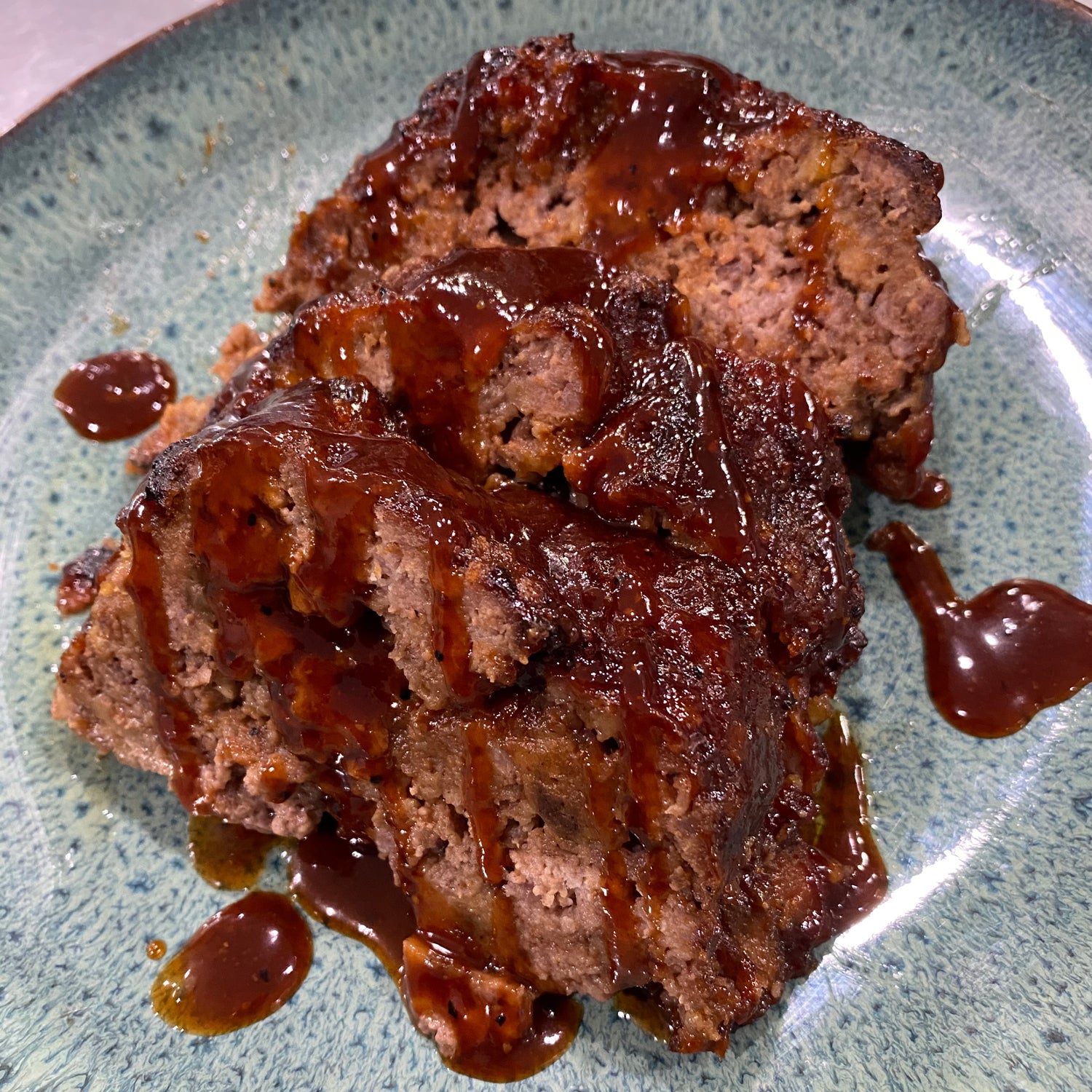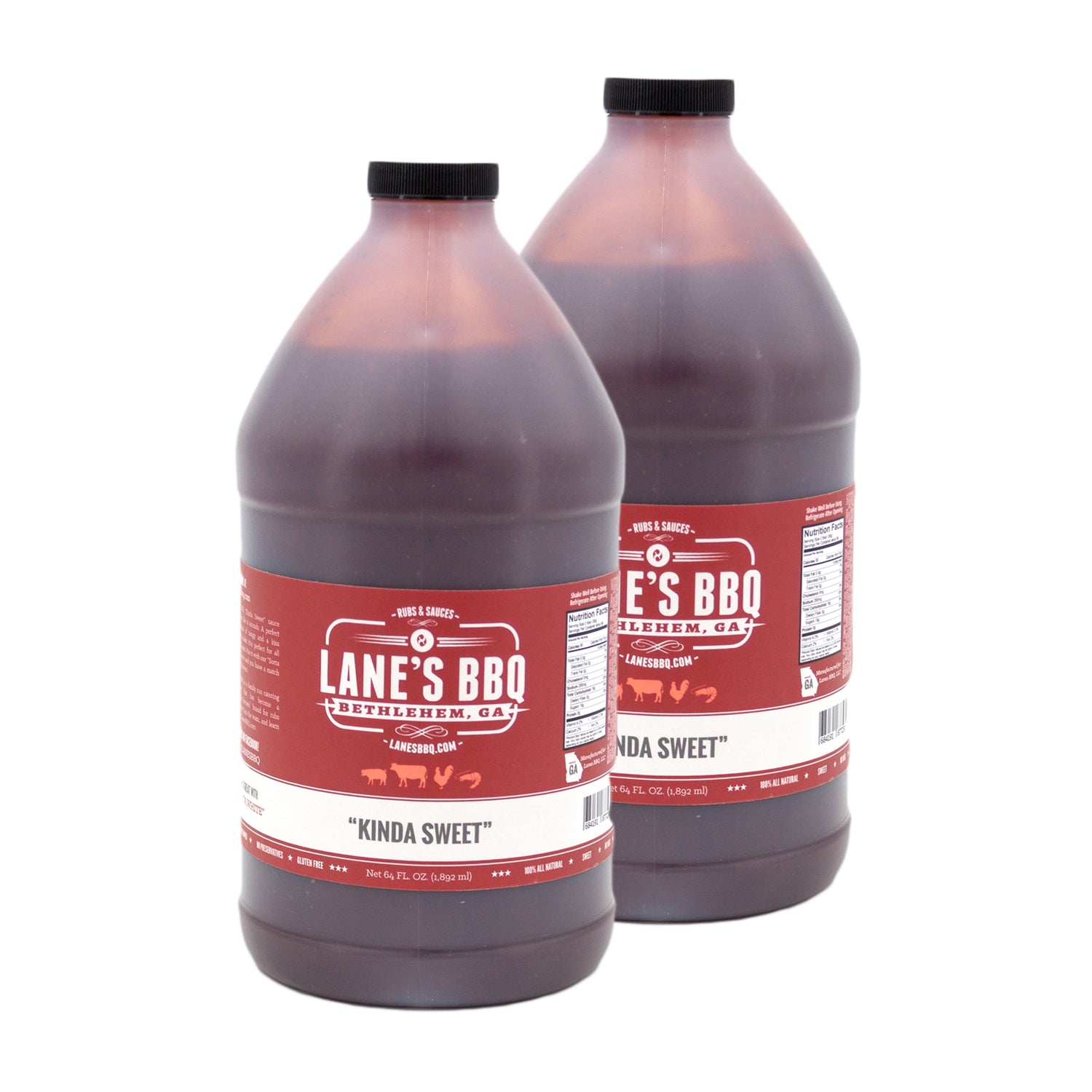 Kinda Sweet Sauce
---
Introducing Lane's BBQ Kinda Sweet Sauce, the perfect blend of sweet, smokey, and tangy flavors to take your BBQ dishes to the next level. Lane's "Kinda Sweet" is the classic rendition of a Kansas City BBQ sauce. This sauce is made with premium quality ingredients like brown sugar, apple cider vinegar, and honey, along with ketchup and Worcestershire, creating a deliciously balanced flavor that is not too sweet and not too sour. The smooth texture and rich taste make it the perfect sauce for basting, dipping, or glazing your favorite meats and vegetables. Whether you're grilling, smoking, or roasting, this versatile sauce is perfect for adding a touch of sweetness and tanginess to your dishes. And with its easy-to-use squeeze bottle, you can quickly and conveniently add the sauce to your dish without any mess or fuss. With Lane's BBQ Kinda Sweet Sauce, you'll create a flavor experience that is truly unforgettable, making every meal a delicious and satisfying experience. Don't be worried, this is not your typical city bbq sauce. 
Kinda Sweet Recipes:
Ketchup (Tomato Concentrate, High Fructose Corn Syrup, Salt, Onion Powder, Garlic Powder, Natural Flavor ), Brown Sugar (Sugar Molasses), Molasses, Apple Cider Vinegar (Distilled Vinegar Apple Water), Water, Sugar, Worcestershire (Water, Salt, Caramel Color, Hydrolyzed Vegetable Protein, Garlic Powder, Potassium Sorbate, Xanthan Gum, Capsicum), Butter (Cream), Honey, Ground Mustard, Paprika, Salt, Pepper, Cayenne Pepper. Contains Milk.
Serving Size 2 tbsp (36ml)
Calories: 80
Total Fat: 0.5g (1%)
Saturated Fat: 0g
Trans Fat: 0g
Sodium: 280mg (12%)
Total Carbohydrates: 19g (6%)
Dietary Fiber 0g
Sugars 18g
Protein 0g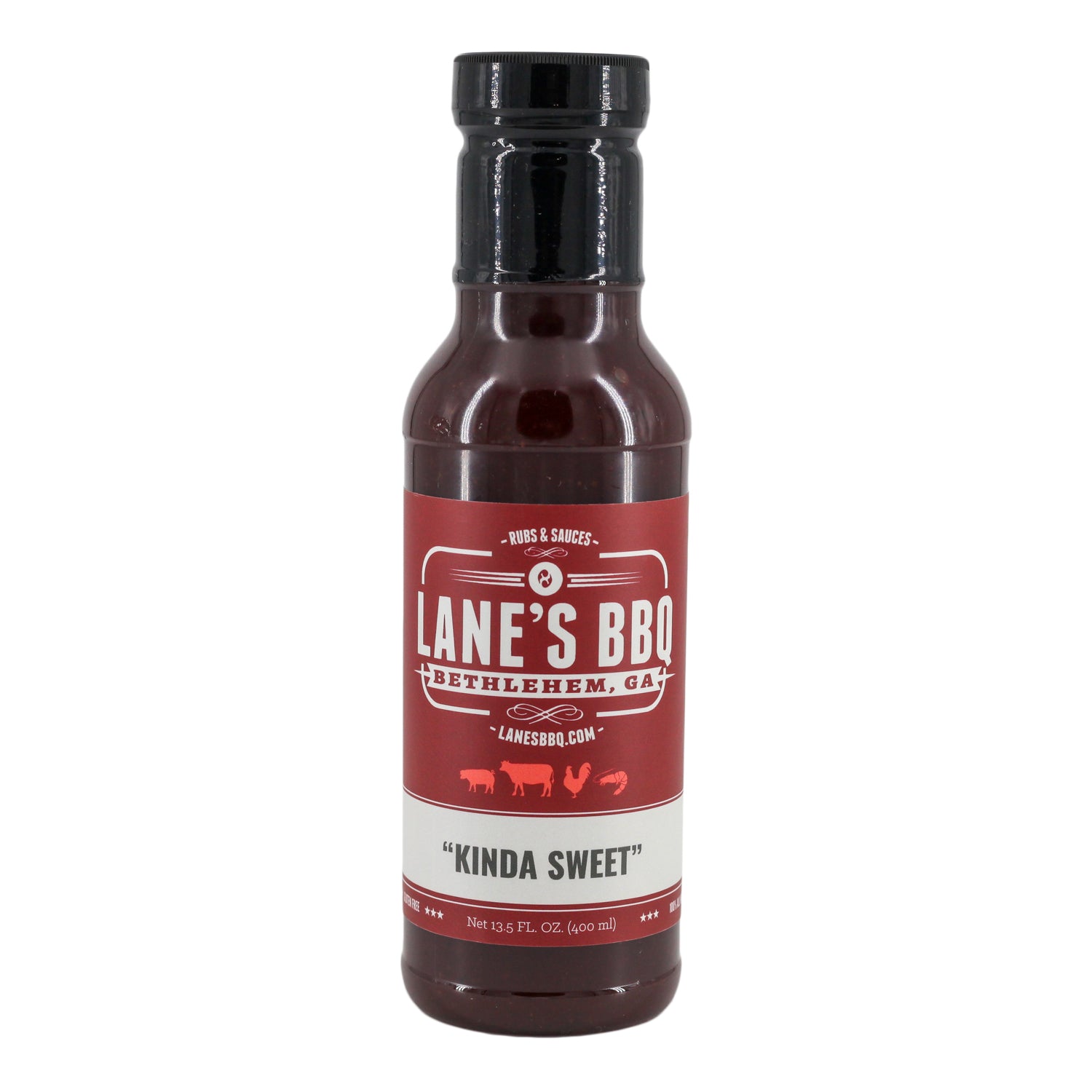 This product has no reviews yet.