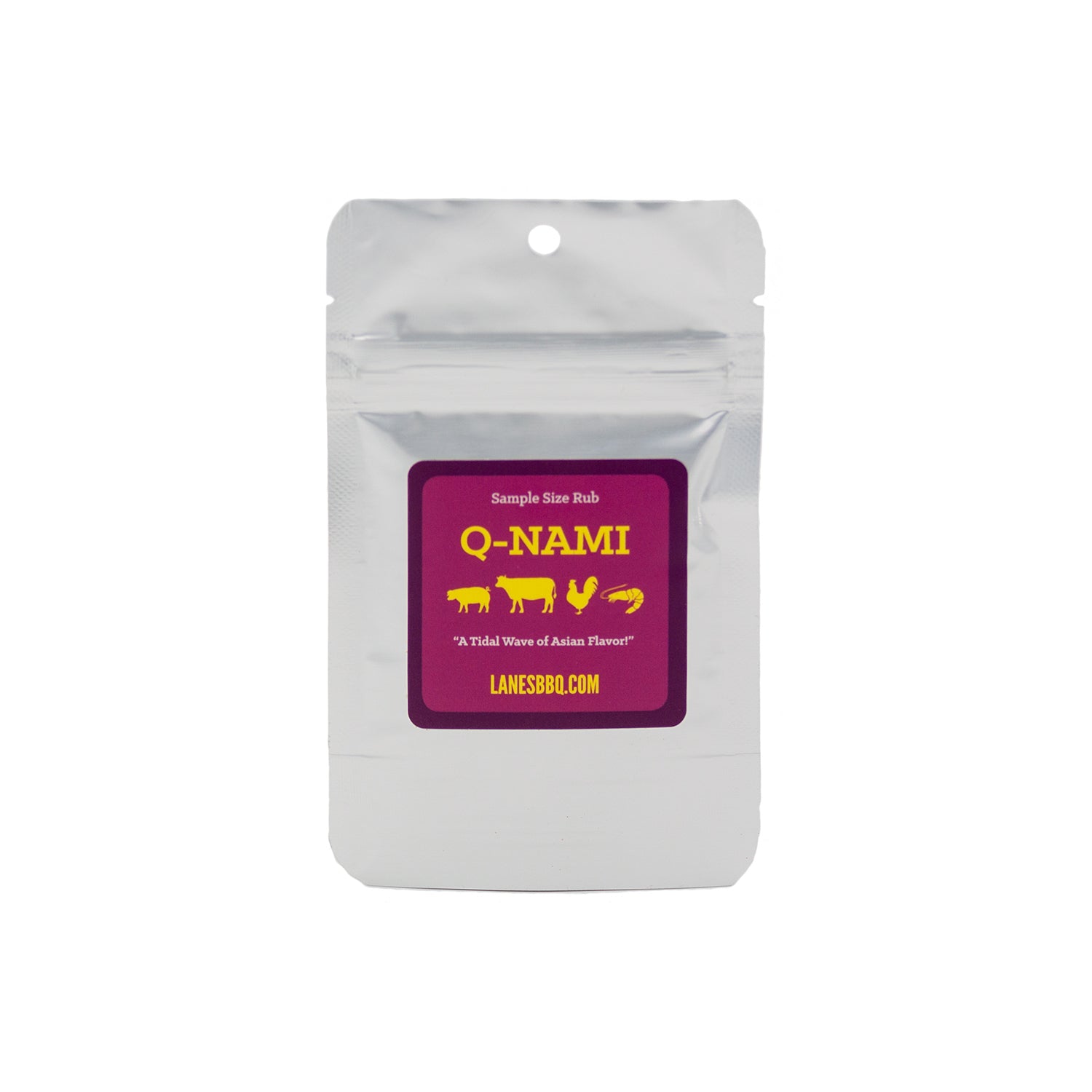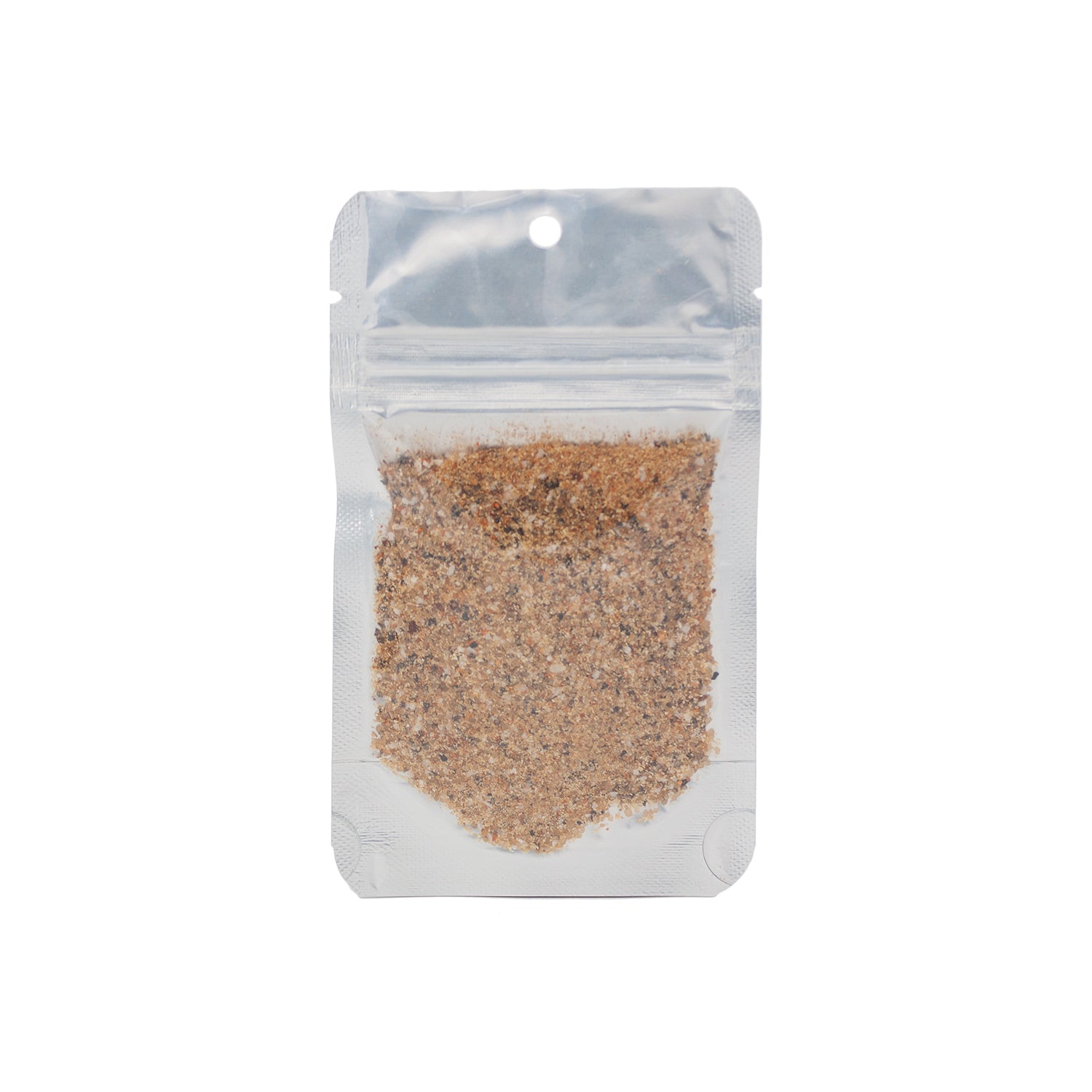 Q-NAMI Rub - .50 oz Sample Bag
---
Still one of my favorite blends to date!!  We had a blast creating this seafood rub... then figured out that it is also unbelievable on a steak, chops & chicken wings!!  Lane's Q-NAMI rub is a unique fusion of BBQ and Asian cuisine. The Turbinado sugar gives this rub an unbelievable texture to go with the nice balance of savory & spice.  It's not too spicy, but the togarashi blend delivers a nice amount of heat on the back end.  Transform your chicken, pork, beef, fish, shrimp, or pasta into a tidal wave of flavor with a couple shakes and a pinch. This is a sample bag to try out the flavor. 
Favorite ways to use Q-Nami:  Filet, shrimp, chicken fried rice, chicken wings 
Available in Multiple sizes
Ingredients: Turbinado Sugar Kosher Salt Black Pepper Garlic Power Togarashi Ginger Coriander
For Canada – Click Here To Order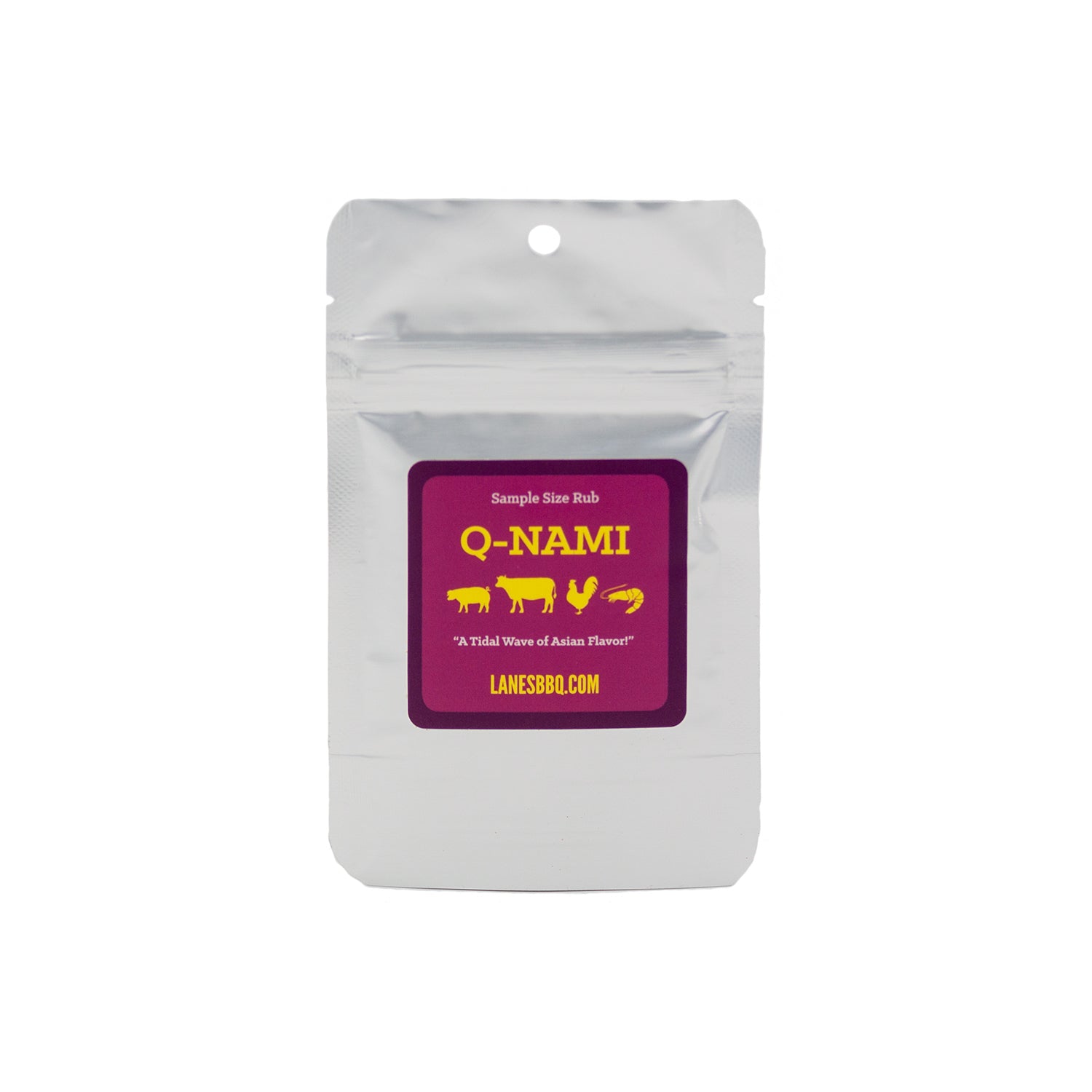 This product has no reviews yet.