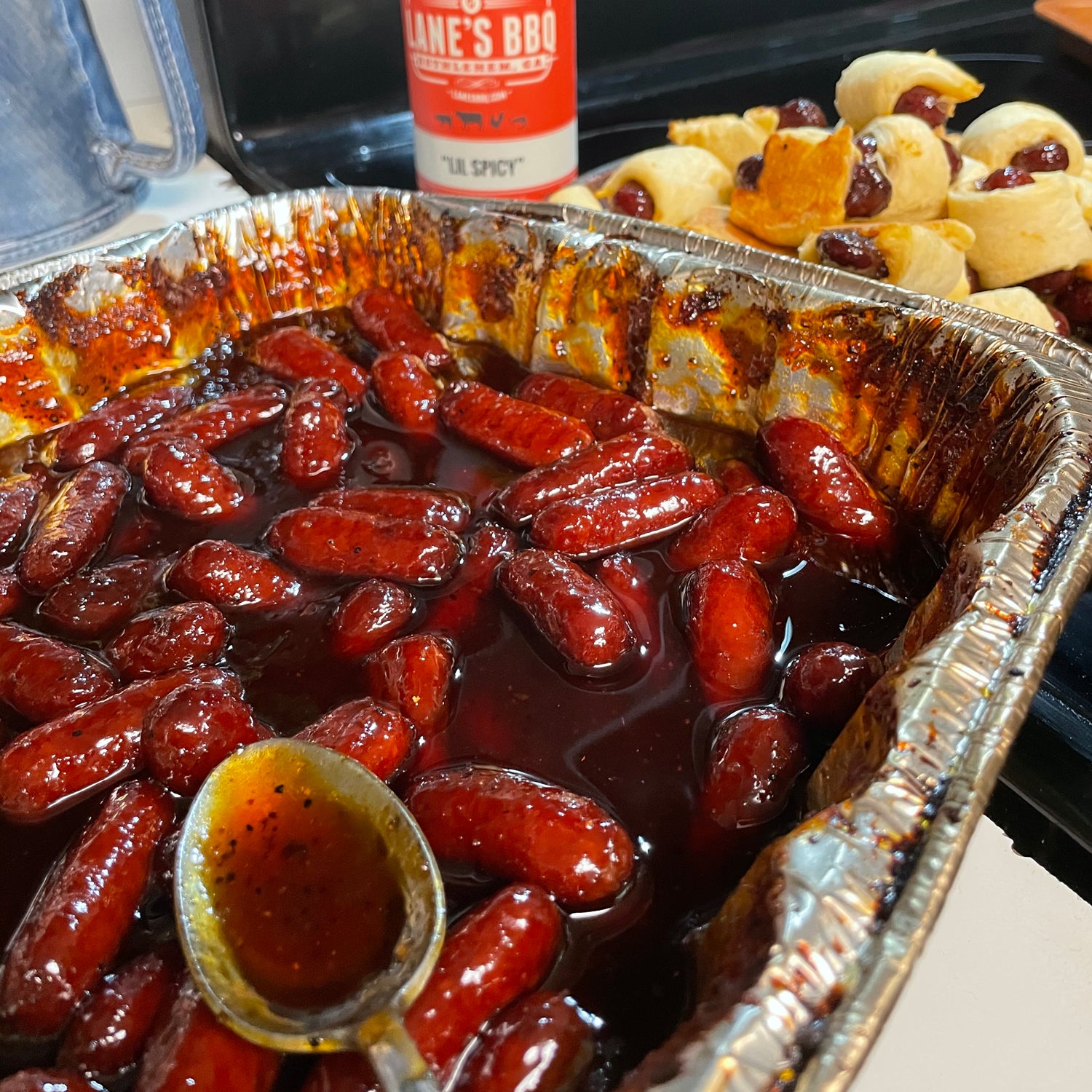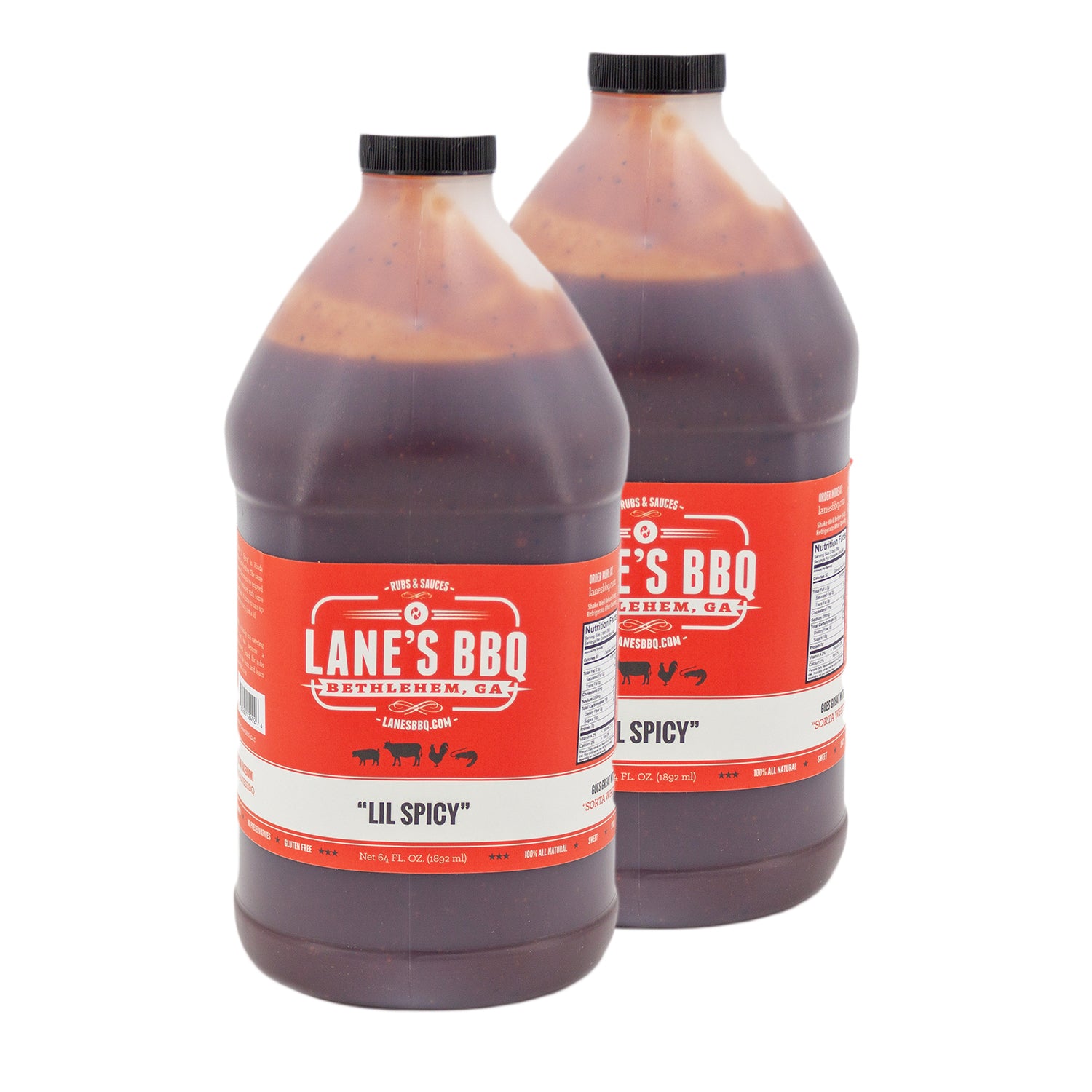 'Lil Spicy Sauce
---
Introducing Lane's BBQ Lil' Spicy Sauce, the perfect blend of heat and flavor to add a kick to your meals. Lane's "Lil Spicy" is our Kinda Sweet's feisty little brother. We took the classic Kansas City bbq sauce and spiced it up a few notches. This sauce packs a punch with a fiery combination of spices that will awaken your taste buds. With just the right amount of heat, from the cayenne and habanero powder, it adds an exciting element to your favorite dishes without overpowering the flavors. Crafted with premium quality ingredients, this sauce offers a well-rounded taste that's both tangy and savory. Whether you're grilling, dipping, or marinating, this versatile sauce is perfect for adding a touch of spiciness to chicken, beef, pork, or even vegetables. Its smooth consistency ensures easy application and exceptional adherence to your food. With Lane's BBQ Lil' Spicy Sauce, you'll turn up the heat and elevate your meals to a whole new level of deliciousness. Prepare for a tantalizing flavor experience that will leave you craving more.
KETCHUP (TOMATO CONCENTRATE, HIGH FRUCTOSE CORN SYRUP, SALT, ONION POWDER, GARLIC POWDER, NATURAL FLAVOR ) BROWN SUGAR (SUGAR, MOLASSES) MOLASSES, APPLE CIDER VINEGAR, (DISTILLED VINEGAR, APPLE, WATER) WATER,SUGAR, WORCESTERSHIRE (WATER, SALT, CARAMEL COLOR, HYDROLYZED VEGETABLE PROTEIN, GARLIC POWDER, POTASSIUM SORBATE, XANTHAN GUM, CAPSICUM) BUTTER (CREAM) HONEY, GROUND MUSTARD, PAPRIKA, SALT, PEPPER, CAYENNE PEPPER. HABANERO POWDER. CONTAINS MILK.
Lil Spicy Nutrition Panel

Serving Size 2 tbsp (36ml)
Calories: 80
Total Fat: 0.5g (1%)
Saturated Fat: 0g
Trans Fat: 0g
Sodium: 280mg (12%)
Total Carbohydrates: 19g (6%)
Dietary Fiber 0g
Sugars 18g
Protein 0g
This product has no reviews yet.