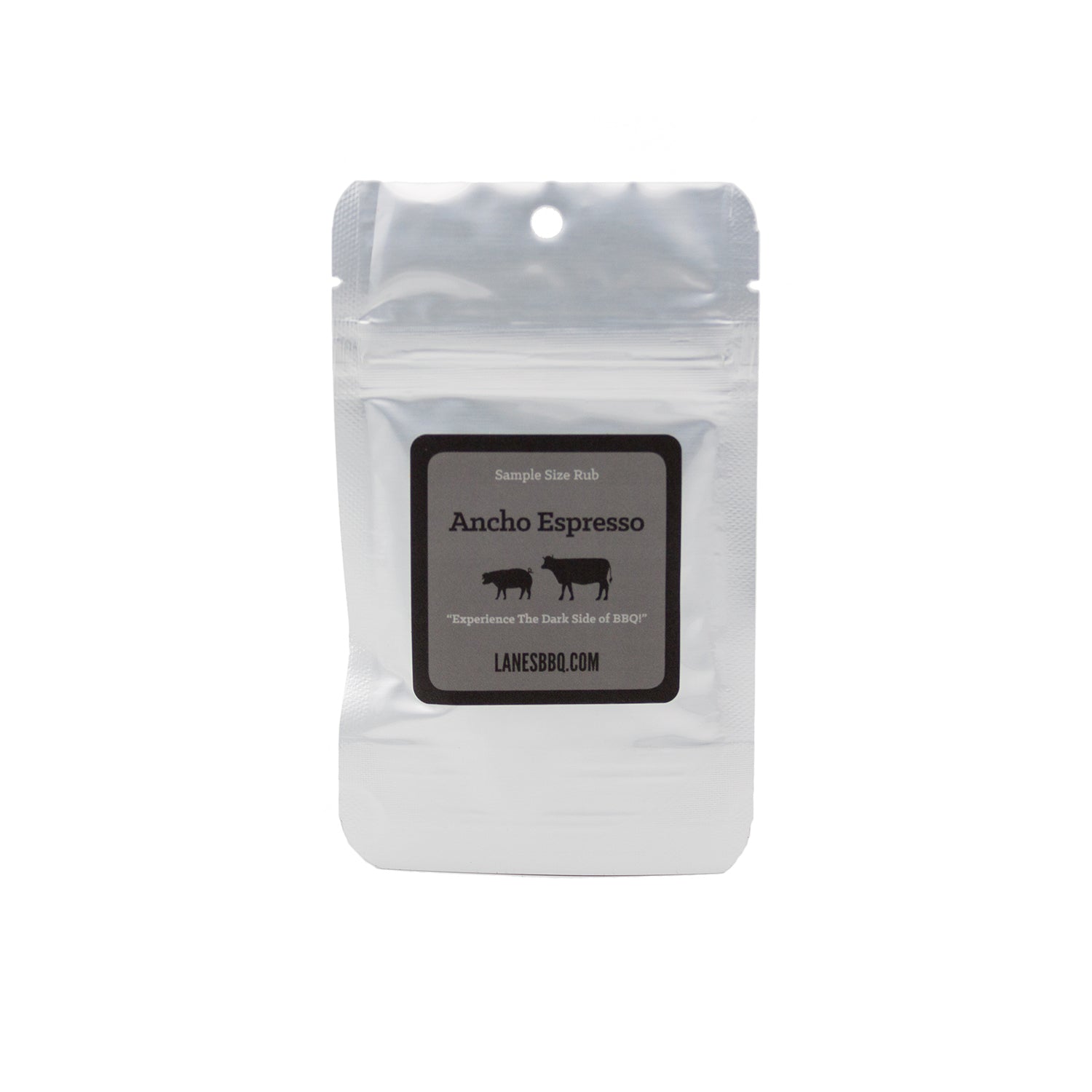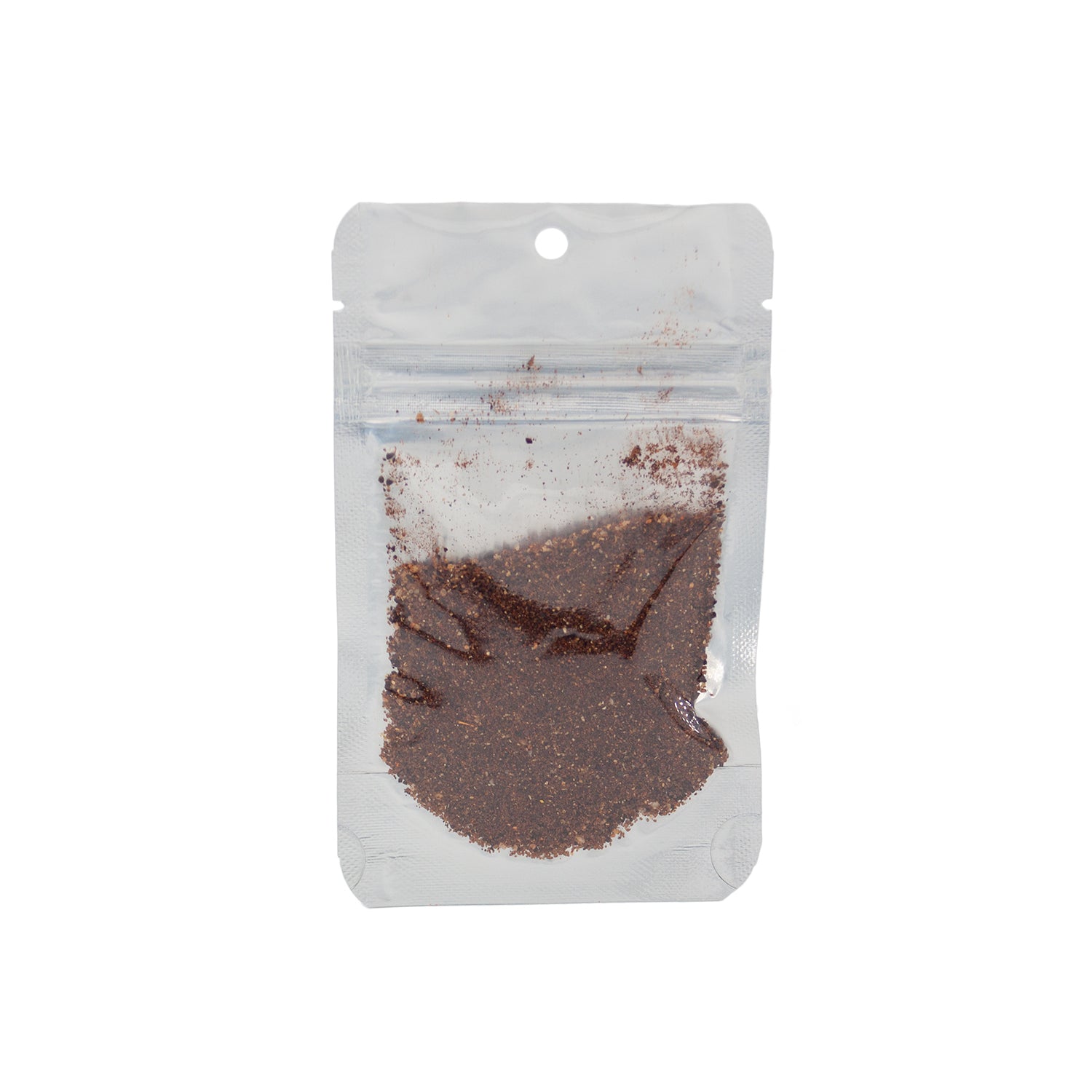 Ancho Espresso Rub - .50 oz Sample Bag
---
Lane's Ancho Espresso rub is our most unique & creative. The earthy twist of the espresso gives steaks chops & ribs a deeper richer flavor profile.  Once you taste this crust on a ribeye or chop there's no going back!  The Ancho Espresso rub has a lower salt content so it is killer when used in combination with our Brisket rub.  The Brisket rub adds an extra layer of salt and herbs when used together on a monster piece of beef.  This is a sample pack to check out the flavor.
Our Favorite ways to use Ancho Espresso:
Available in multiple sizes
Ingredients: Brown Sugar, Espresso Ancho Chili Powder, Kosher Salt, Black Pepper, Garlic, Cayenne, Coriander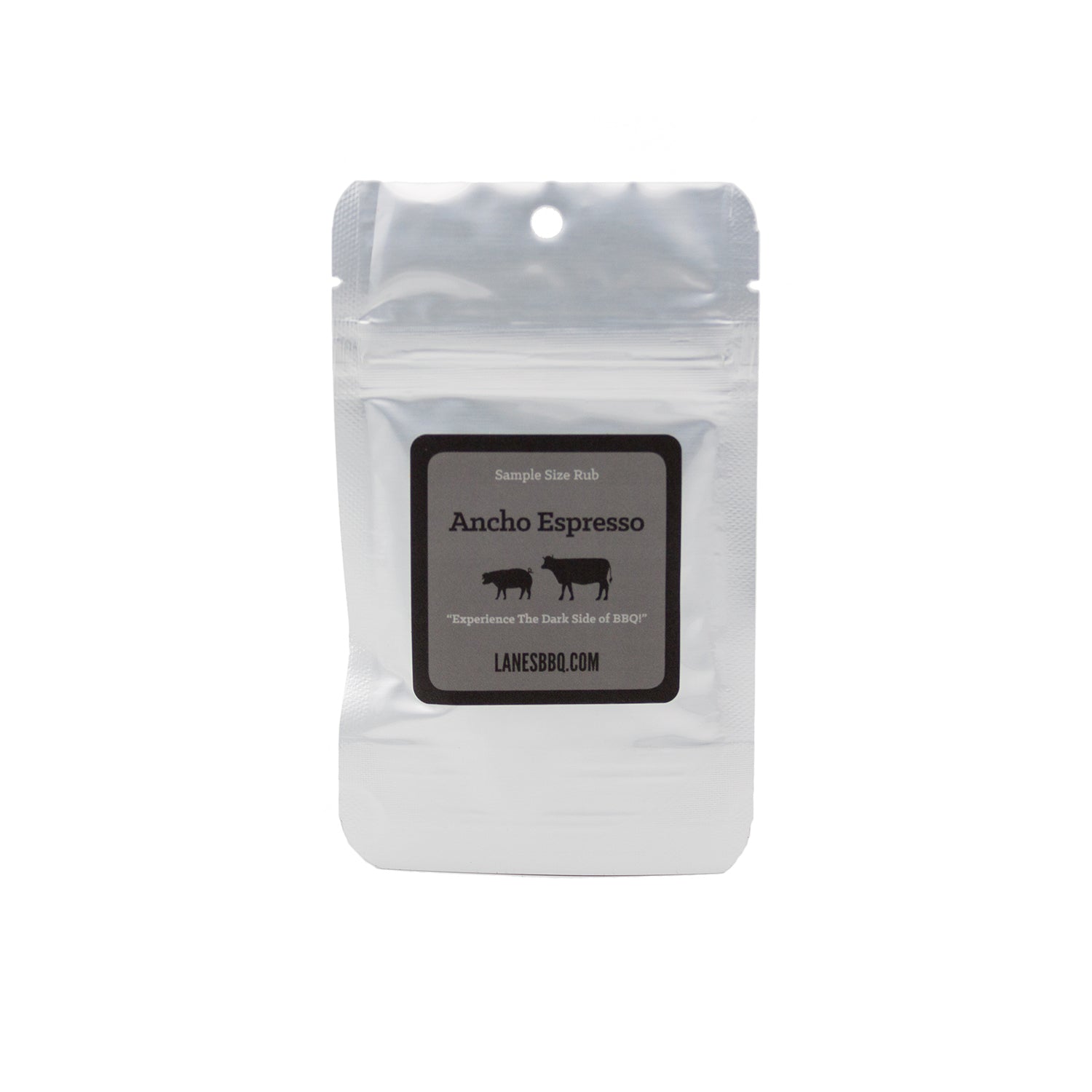 This product has no reviews yet.