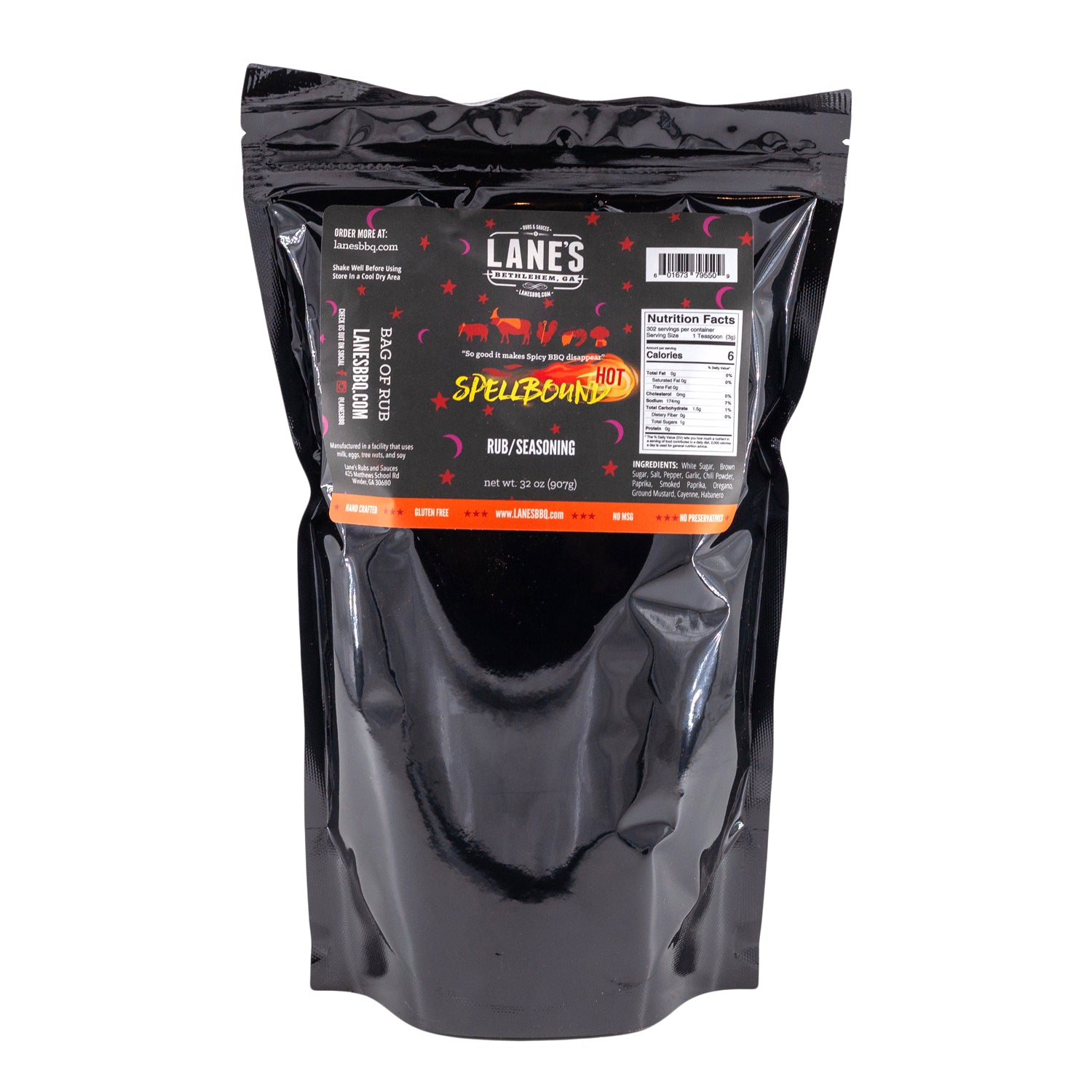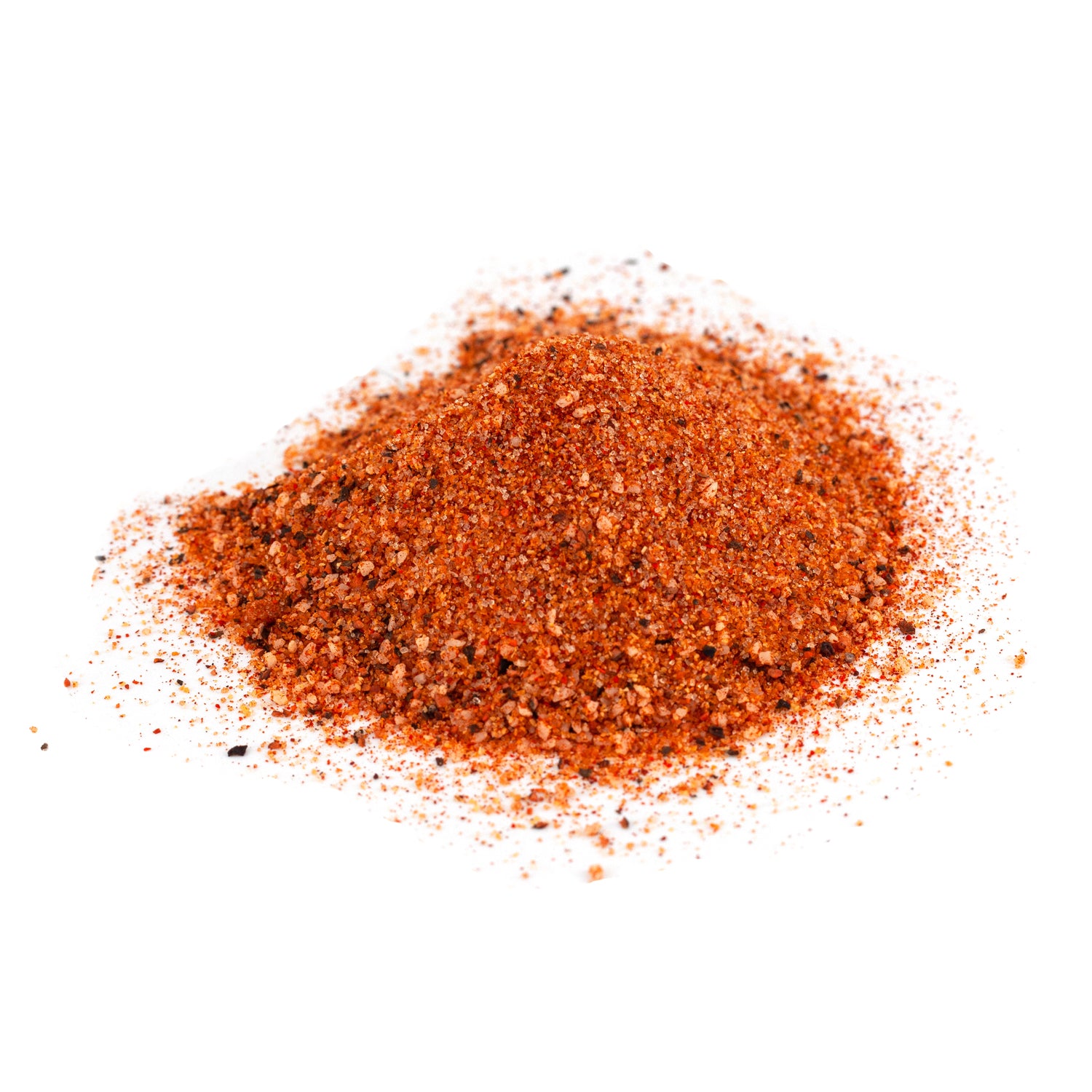 Spellbound Hot Rub
---
Rich, Spicy, Smoky Flavor | All Natural | Gluten-Free | No Preservatives 

Our number 1 selling rub Spellbound just caught fire! Unleash a spellbinding heat on your taste buds with Lane's BBQ Spellbound Hot Rub. Made with premium herbs, spices, and seasonings, this versatile rub delivers a perfect balance of heat and flavor to your favorite meats, seafood, and vegetables.

With its bold, smoky taste and fiery blend of cayenne pepper, paprika, and other spicy ingredients, Spellbound Hot Rub will cast a spell on your senses. Use it as a dry rub or mix it with oil to create a marinade that will leave your guests spellbound with every bite.

Whether you're a lover of spicy food or just looking to add some heat to your meals, Lane's BBQ Spellbound Hot Rub is the perfect seasoning for any occasion. So why settle for bland and boring when you can add a touch of magic to your dishes? Order your bottle of Spellbound Hot Rub today and experience the enchanting flavors for yourself!
Our favorite ways to use our Spellbound Hot Rub:  Chicken Wings, Baby Back Ribs & Pork Butt.
Spellbound Hot Rub Ingredients

White Sugar, Brown Sugar, Salt, Pepper, Garlic, Chili Powder, Paprika, Smoked Paprika, Oregano, Ground Mustard, Cayenne, Habanero
Serving Size 1 tsp (3g)
Calories: 6
Total Fat: 0g (0%)
Saturated Fat: 0g
Trans Fat: 0g
Sodium: 280mg (12%)
Total Carbohydrates: 2g (1%)
Dietary Fiber 0g
Sugars 2g
Protein 0g
This product has no reviews yet.