We love all Lane's rubs, but it was especially nice to try a new one! We made grilled chicken fajitas just last night and everyone loved them! Another success!! - Fiesta Rub
Just ordered this seasoning. This is the best honey sriracha seasoning I have ever had in my life and I have been from here to the Middle East!
You haven't lived until you marinate a pork tenderloin in this sauce and cook it low and slow on the grill with some apple wood chunks for some smoke. - Pineapple Chipotle Sauce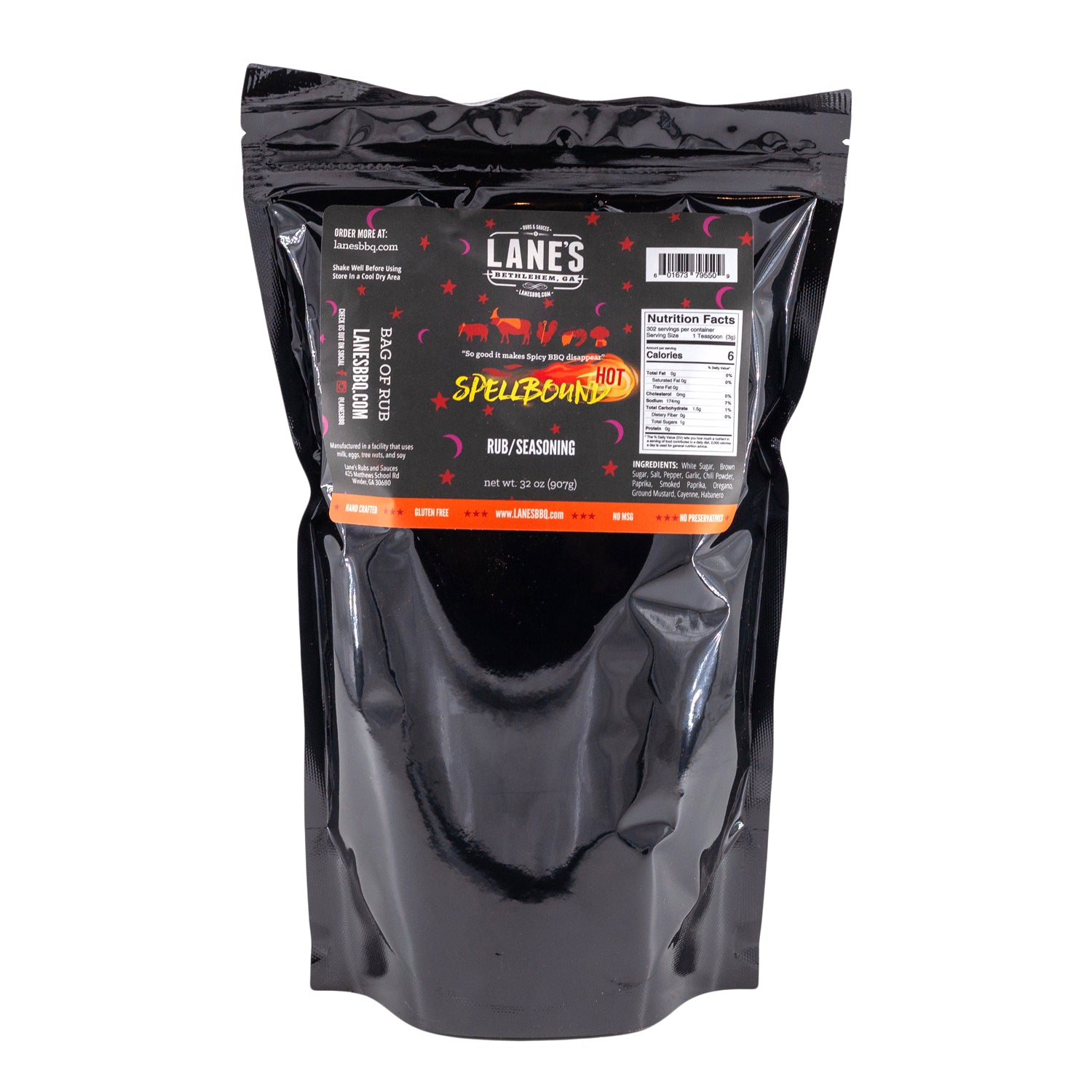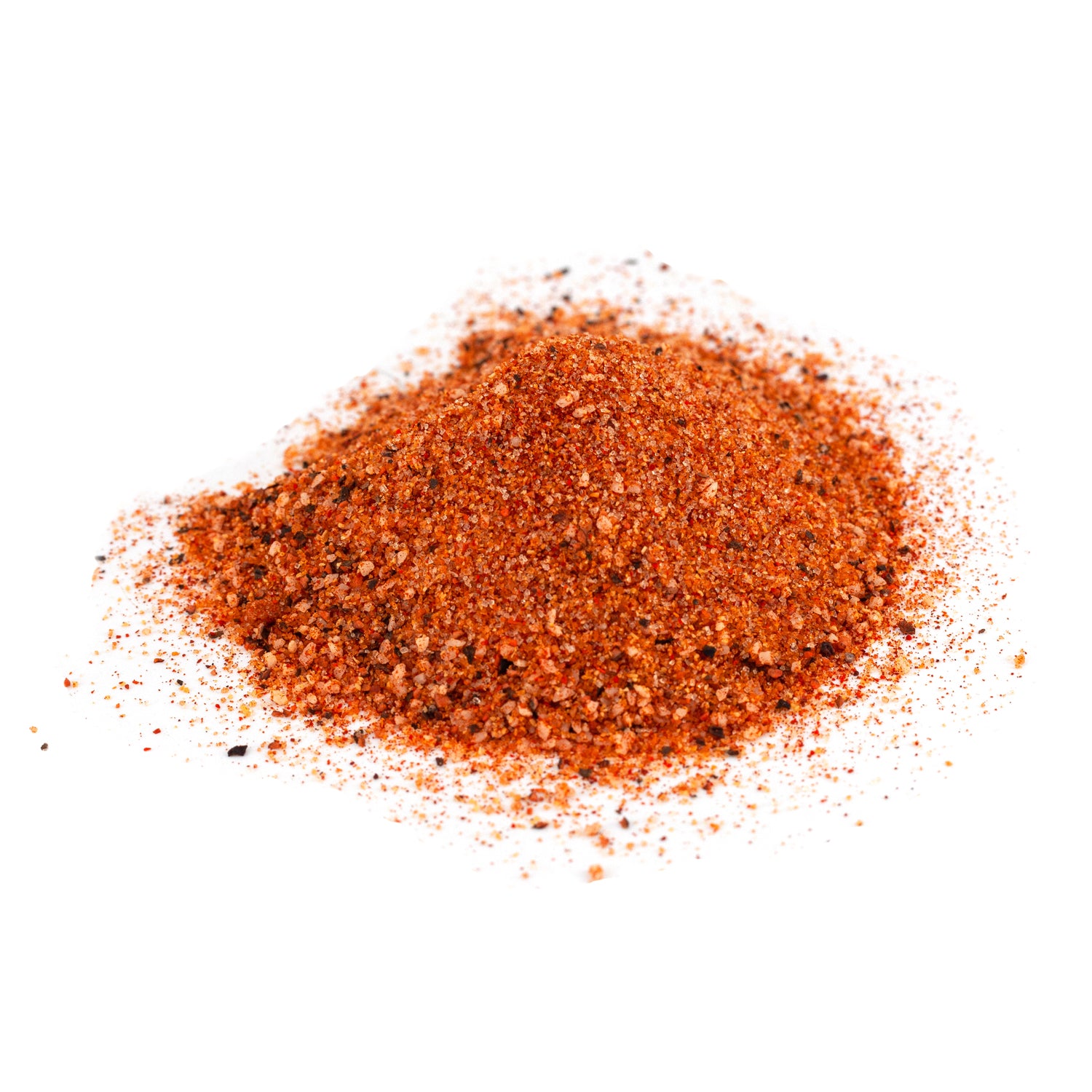 ---
Rich, Spicy, Smoky Flavor | All Natural | Gluten-Free | No Preservatives 


Our number 1 selling rub Spellbound just caught fire! Unleash a spellbinding heat on your taste buds with Lane's BBQ Spellbound Hot Rub. Made with premium herbs, spices, and seasonings, this versatile rub delivers a perfect balance of heat and flavor to your favorite meats, seafood, and vegetables.

With its bold, smoky taste and fiery blend of cayenne pepper, paprika, and other spicy ingredients, Spellbound Hot Rub will cast a spell on your senses. Use it as a dry rub or mix it with oil to create a marinade that will leave your guests spellbound with every bite.

Whether you're a lover of spicy food or just looking to add some heat to your meals, Lane's BBQ Spellbound Hot Rub is the perfect seasoning for any occasion. So why settle for bland and boring when you can add a touch of magic to your dishes? Order your bottle of Spellbound Hot Rub today and experience the enchanting flavors for yourself!

Our favorite ways to use our Spellbound Hot Rub:  Chicken Wings, Baby Back Ribs & Pork Butt.
Lane's Recipes
View all
Chicken
Smoked BBQ chicken mac and cheese is the ultimate comfort food with a delicious twist. Picture tender pieces of smoked chicken, coated in savory BBQ sauce, topping this creamy and gooey macaroni an...
Appetizers
Dude, let me tell you about these mind-blowing carne asada tachos made with Lane's Chili Lime and Fiesta Rubs. Picture this: crispy golden tater tots loaded with succulent pieces of marinated grill...
Cubano Cigars - Appetizer
When it comes to gameday, everyone knows that the food has to be top-notch! To help ensure that your guests are more than satisfied on game day, nothing quite says victory like a good cigar. All your favorite Cuban sandwich flavors rolled up in a pork chop and wrapped in bacon... Enough said! Try this out at your next tailgate or for the Big Game. - CHECK OUT THE RECIPE