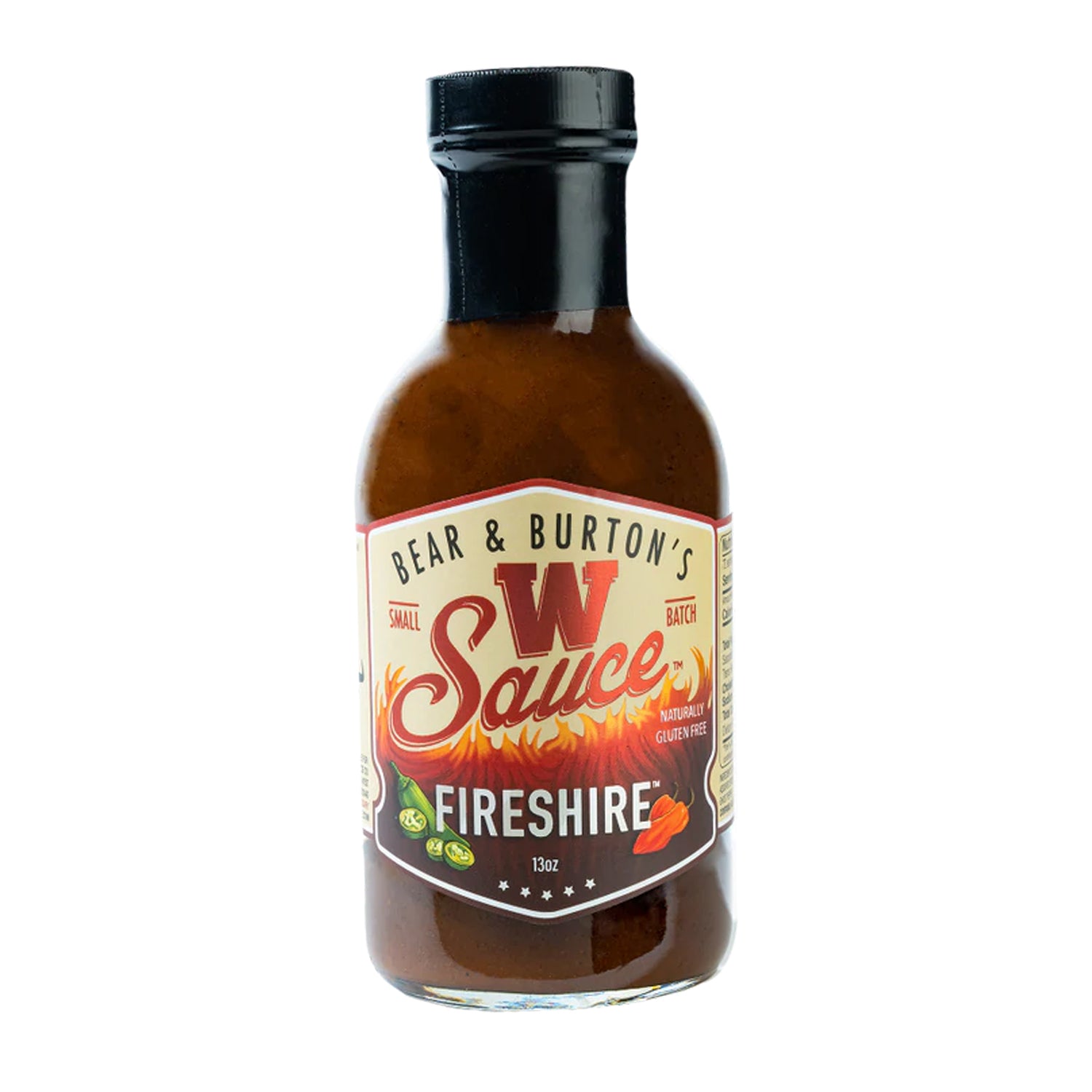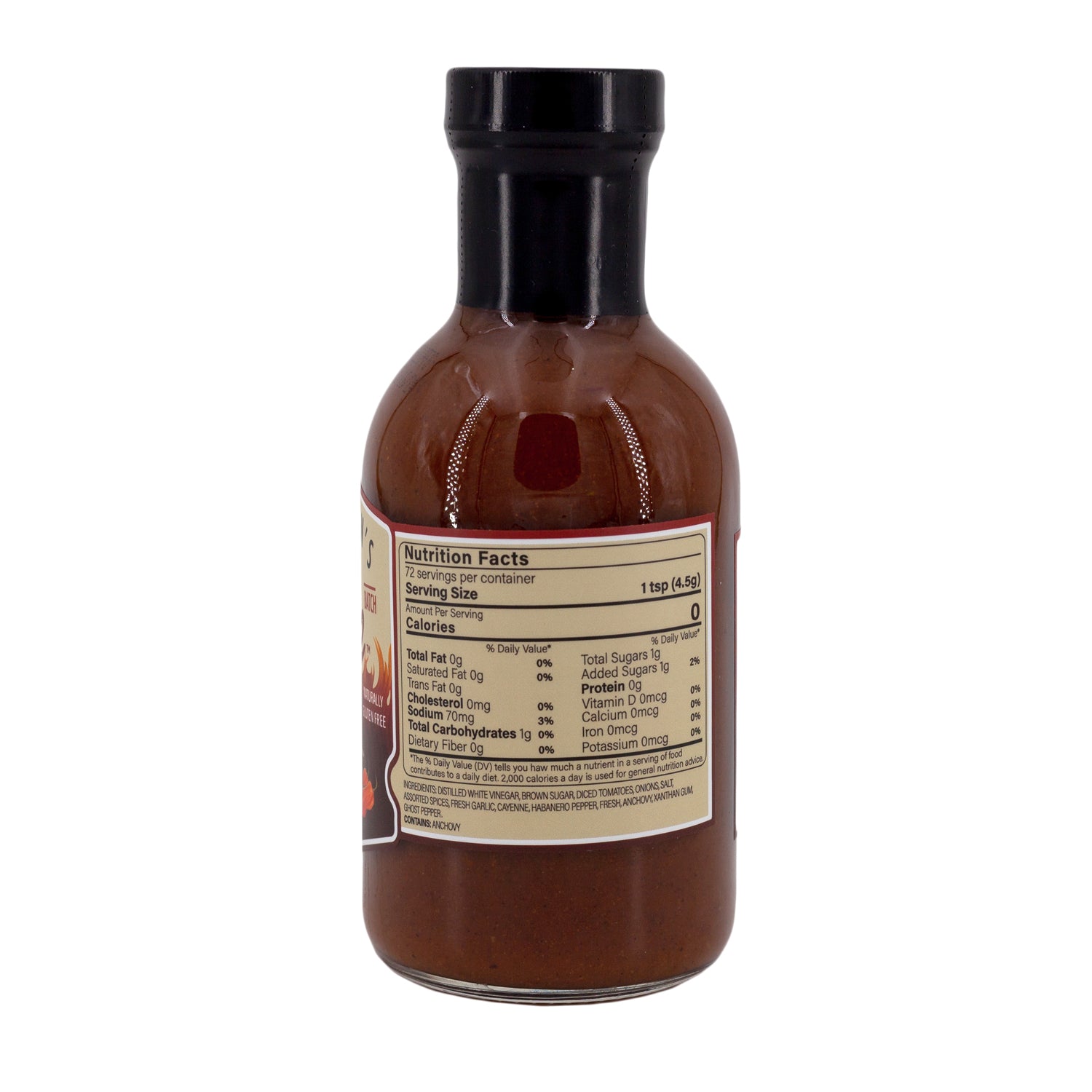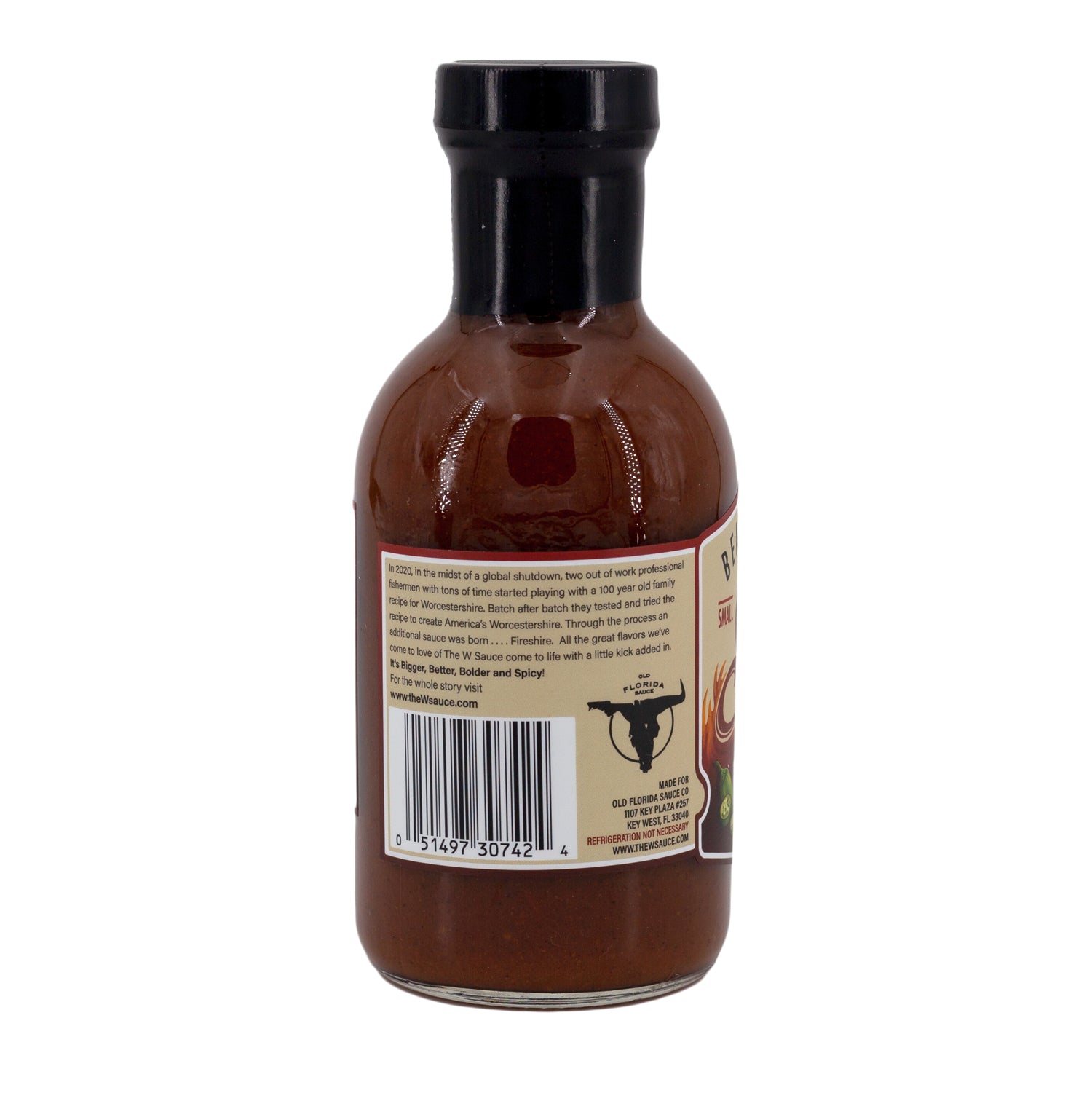 The Fireshire - Bear & Burtons
---
The Fireshire story goes a lil something like this. Bear and Burton accidentally added soo many Habaneros to the original mix. It ended up being an absolute spicy hit with everyone. So take your classic Worcestershire flavor add in some heat from peppers and you have the perfect spicy Worcestershire sauce! 
This sauce goes perfect as a sauce with steak/beef, use it to marinate chicken, or even blend it with some fruit to make a sweet and spicy sauce. 
The Fireshire Ingredients

Distilled White Vinegar, Brown Sugar, Diced Tomatoes, Onions, Salt, Assorted Spices, Fresh Garlic, Cayenne, Habanero Pepper, Fresh Anchovy, Xanthum Gum, Ghost Pepper - CONTAINS ANCHOVY
The Fireshire Nutrition Panel

Serving Size 1 tsp (4.5g)
Calories: 0
Total Fat: 0g (0%)
Saturated Fat: 0g
Trans Fat: 0g
Sodium: 70mg (3%)
Total Carbohydrates: 1g (0%)
Dietary Fiber 0g
Sugars 1g
Protein 0g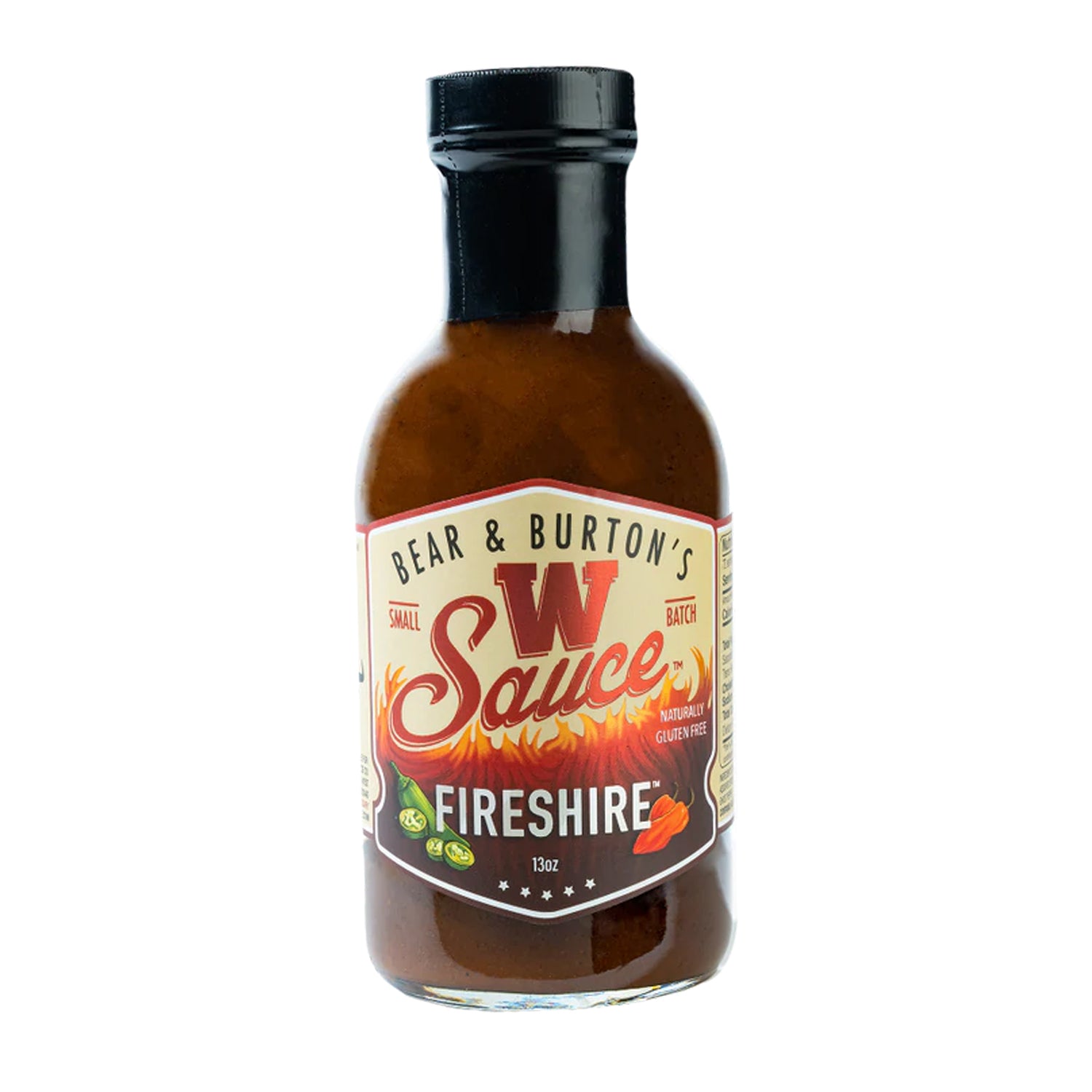 This product has no reviews yet.