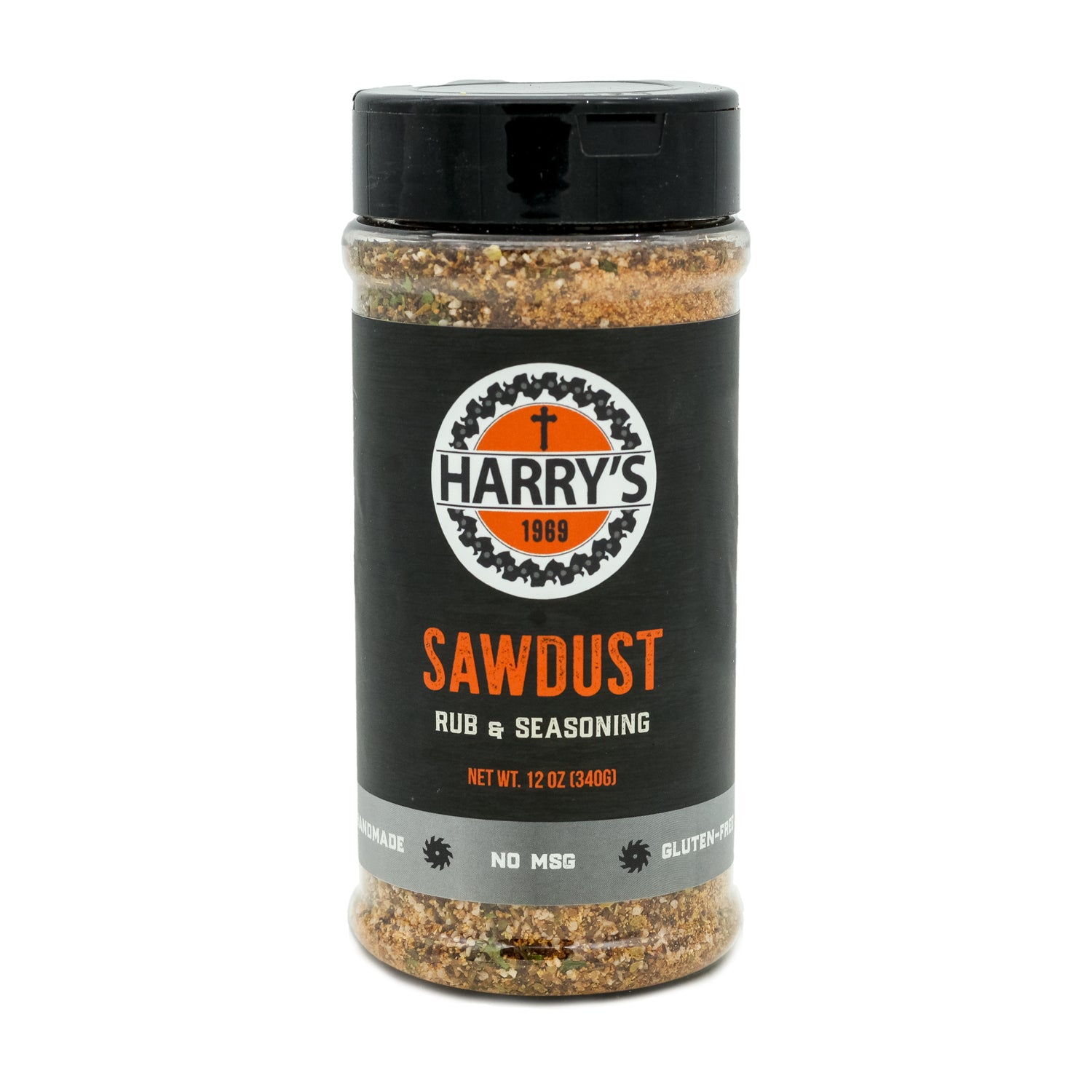 Harry's Sawdust Steak Rub
---
Harry's Sawdust Steak Rub  (formerly Pitmaster #6)
Every backyard barbecue needs a "go to" rub and that's exactly what Harry's Sawdust rub is all about. Just like how sawdust in a sawmill gets everywhere, shake this dust all over your cooks and people will be begging for more!
Nutritional Facts:
Serving size 1 Teaspoon (3g)
Calories 0
% Daily Value
Total Fat 0g 0%
Sodium 390mg 10%
Total Carbohydrate 2g 1%
Protein 0g 0%
Granulated Garlic, Salt, Pepper, Granulated Onion, Chili Powder, Espresso, Turbinado, Parsley, Oregano, Thyme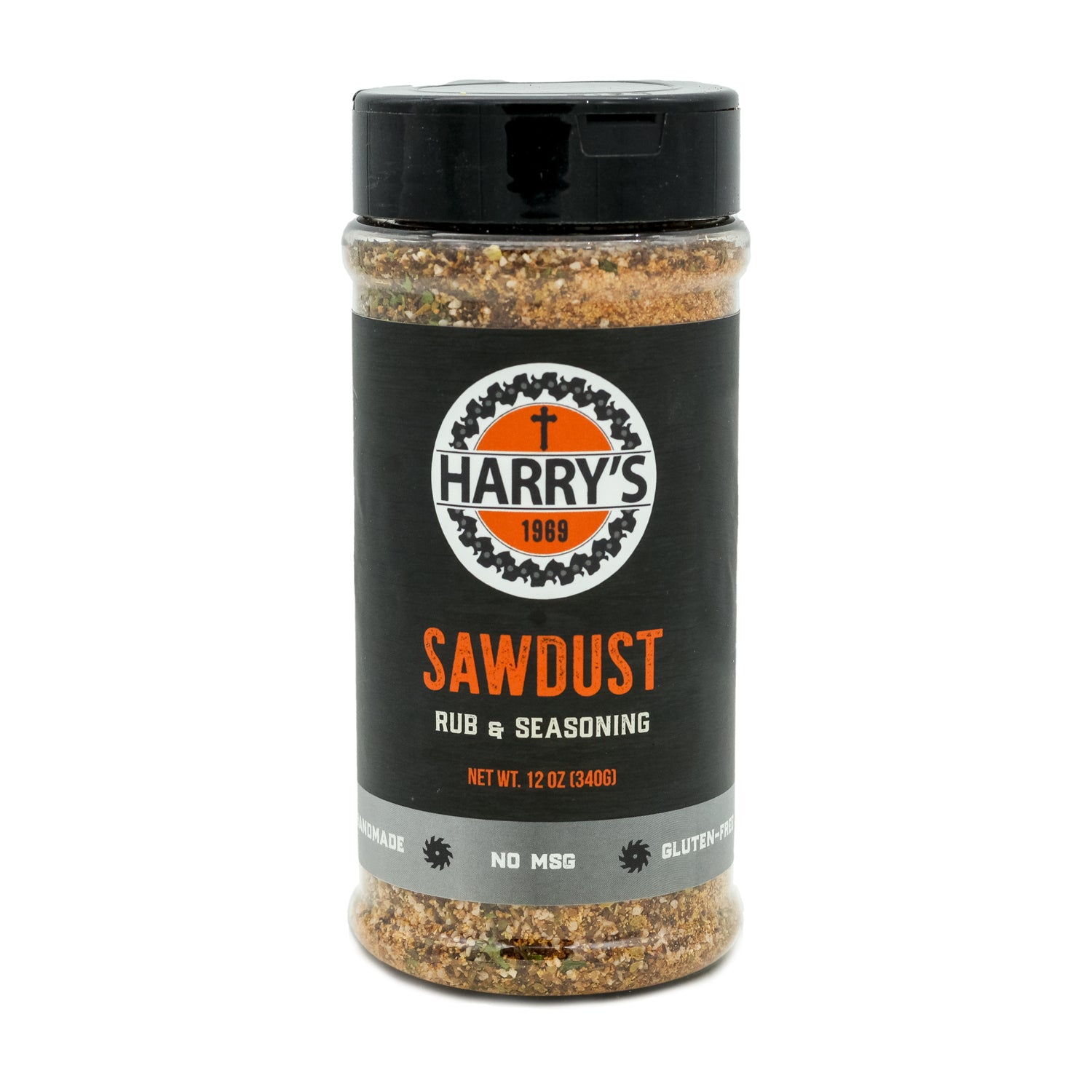 This product has no reviews yet.