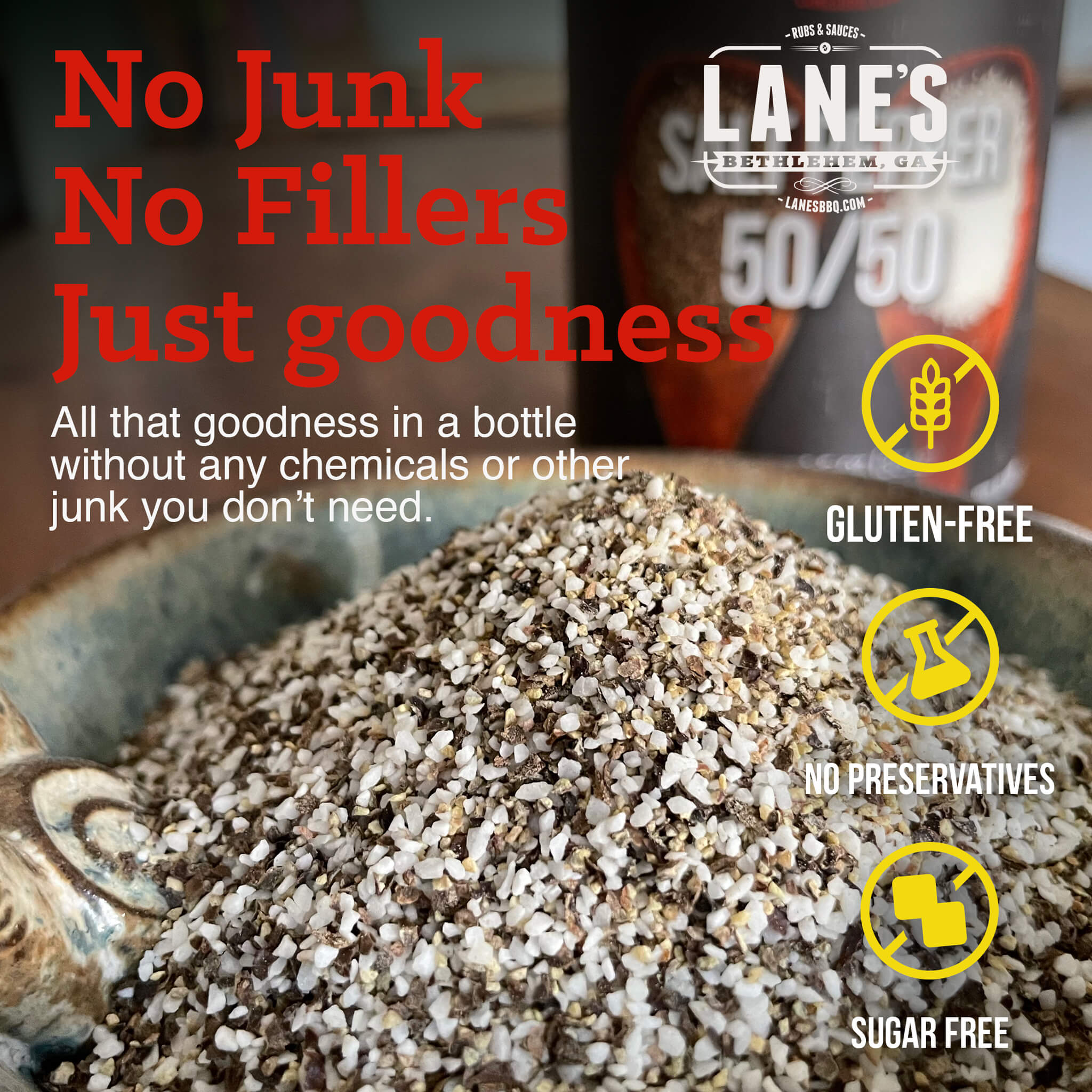 Salt and Pepper 50/50
---
Salt and Pepper 50/50 | Coarse Salt & 16 Mesh Black Pepper | Gluten-Free
Looking for a simple and classic seasoning to enhance the flavor of your dishes? Look no further than Lane's BBQ Salt and Pepper blend! Our large grain coarse salt and 16 mesh black pepper mix, although only 2 ingredients, is carefully crafted to provide the perfect balance of saltiness and savory pepper flavor, this seasoning is a must-have in any kitchen. Use it to add depth of flavor to meats, vegetables, and more. With Lane's BBQ Salt and Pepper blend, you can elevate the taste of your favorite dishes with just a sprinkle. Try it today and taste the difference for yourself!
Ingredients: 
Coarse Salt, 16 mesh Black Pepper
This product has no reviews yet.