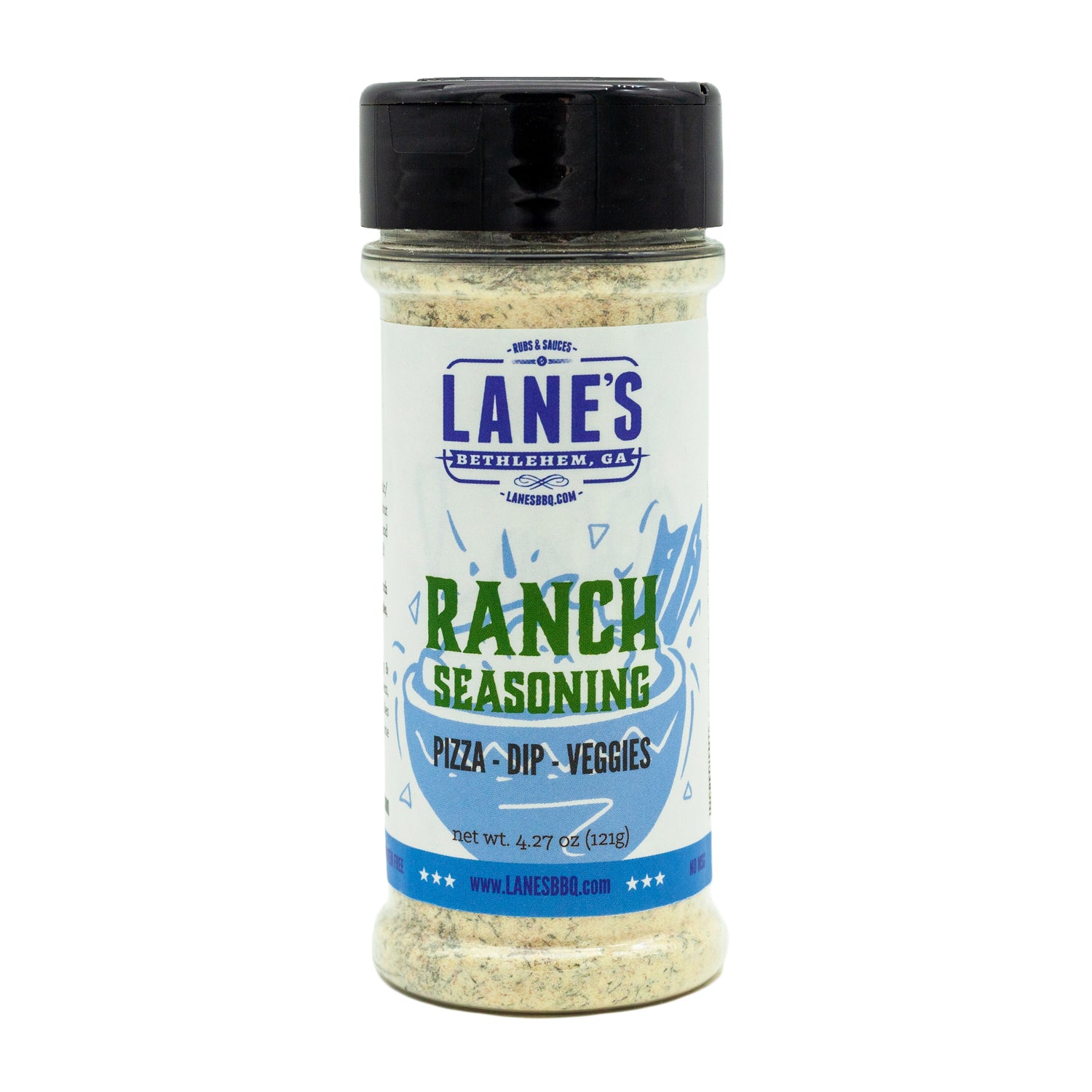 Ranch Seasoning
---
Premium All Natural Ranch Powder for Dips, Wings, Fries, Dressing & Pizza | Ultra Low Sodium Rich Authentic Ranch Flavor | Gluten-Free | All Natural
Are you a fan of the classic tangy and herby flavors of ranch dressing? Look no further than Lane's BBQ Ranch Seasoning! Crafted with the perfect blend of savory herbs, this seasoning is designed to bring the irresistible taste of ranch to a variety of dishes. Whether you're grilling meats, seasoning vegetables, or simply looking to elevate your snacks, our ranch seasoning is your go-to choice. It's incredibly versatile and can be used as a dry rub, mixed into dips, or sprinkled on popcorn for a tasty twist. You can enjoy the creamy and zesty flavors of ranch in a convenient and flavor-packed seasoning. Try it today and unlock a whole new level of deliciousness in your meals!
Best ways to use Ranch:

French Fries, Popcorn, Dips, Veggies, Baked Potato, Pizza, and Dressing



Ranch Seasoning Ingredients

Buttermilk Powder, Garlic, Onion, Dill, Table Salt
Serving Size 1 tsp (3g)
Calories: 10
Total Fat: 1.5g (5%)
Saturated Fat: 1g
Cholesterol: 5mg
Trans Fat: 0g
Sodium: 10mg (%)
Total Carbohydrates: 2g (1%)
Dietary Fiber 0g
Sugars 2g
Protein 0g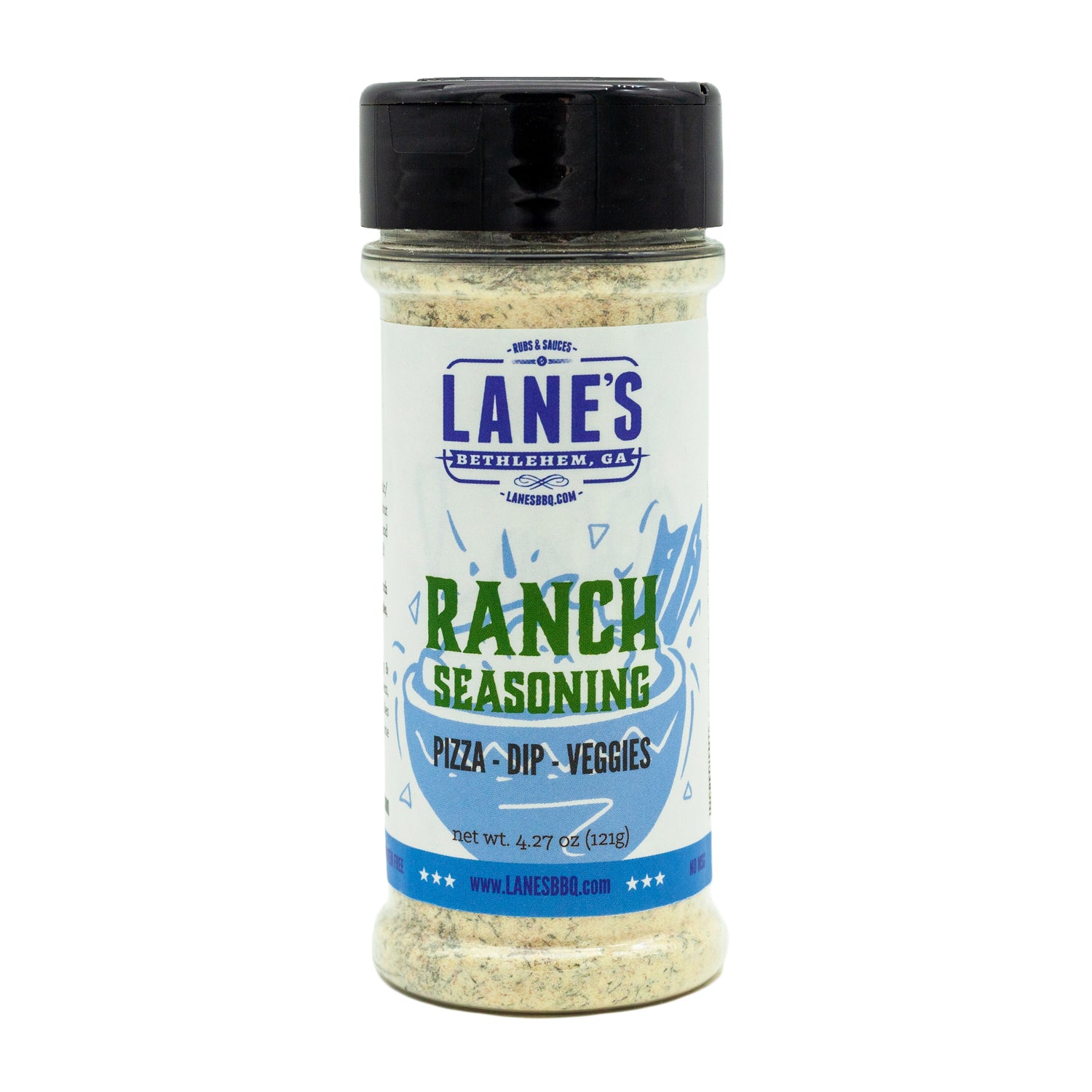 This product has no reviews yet.