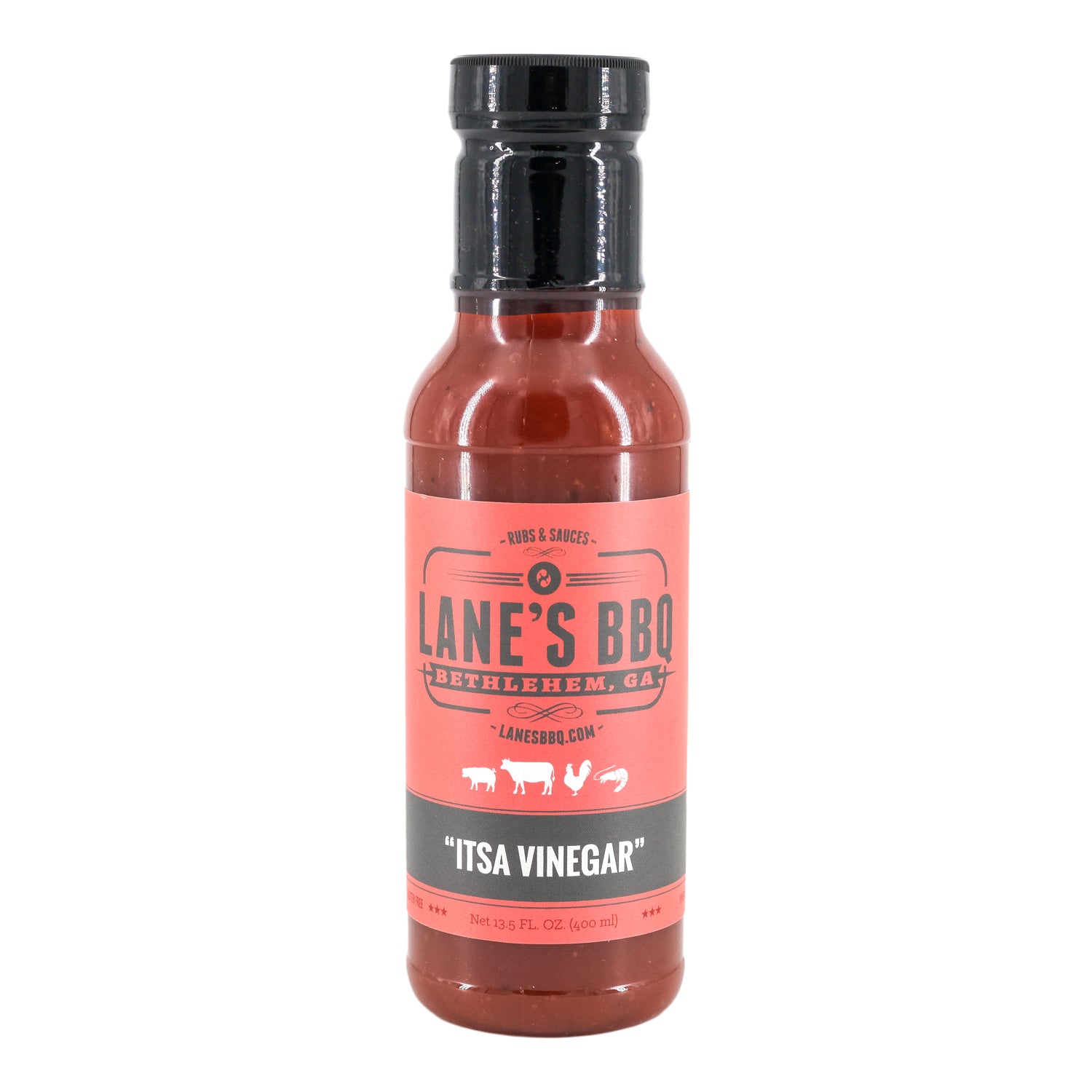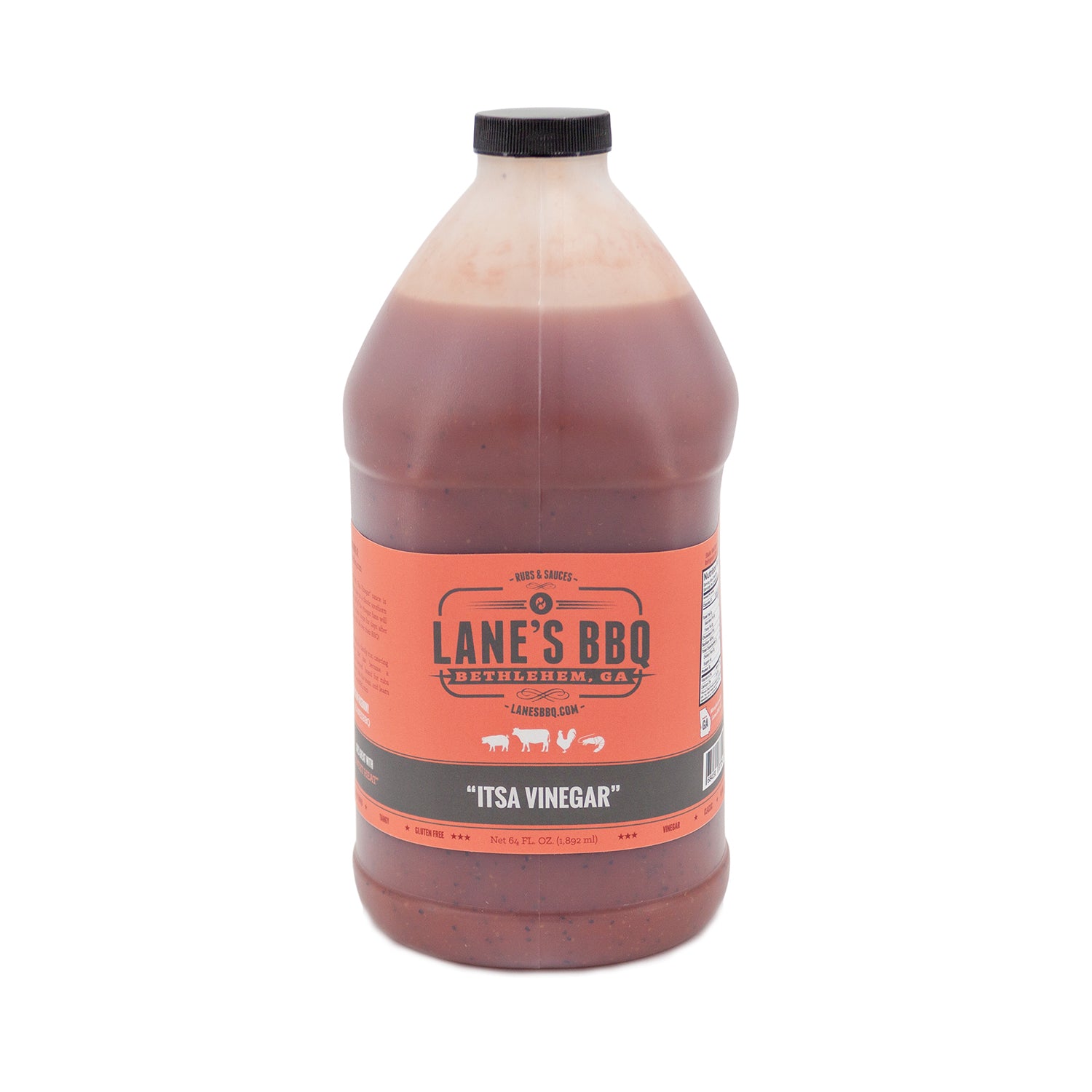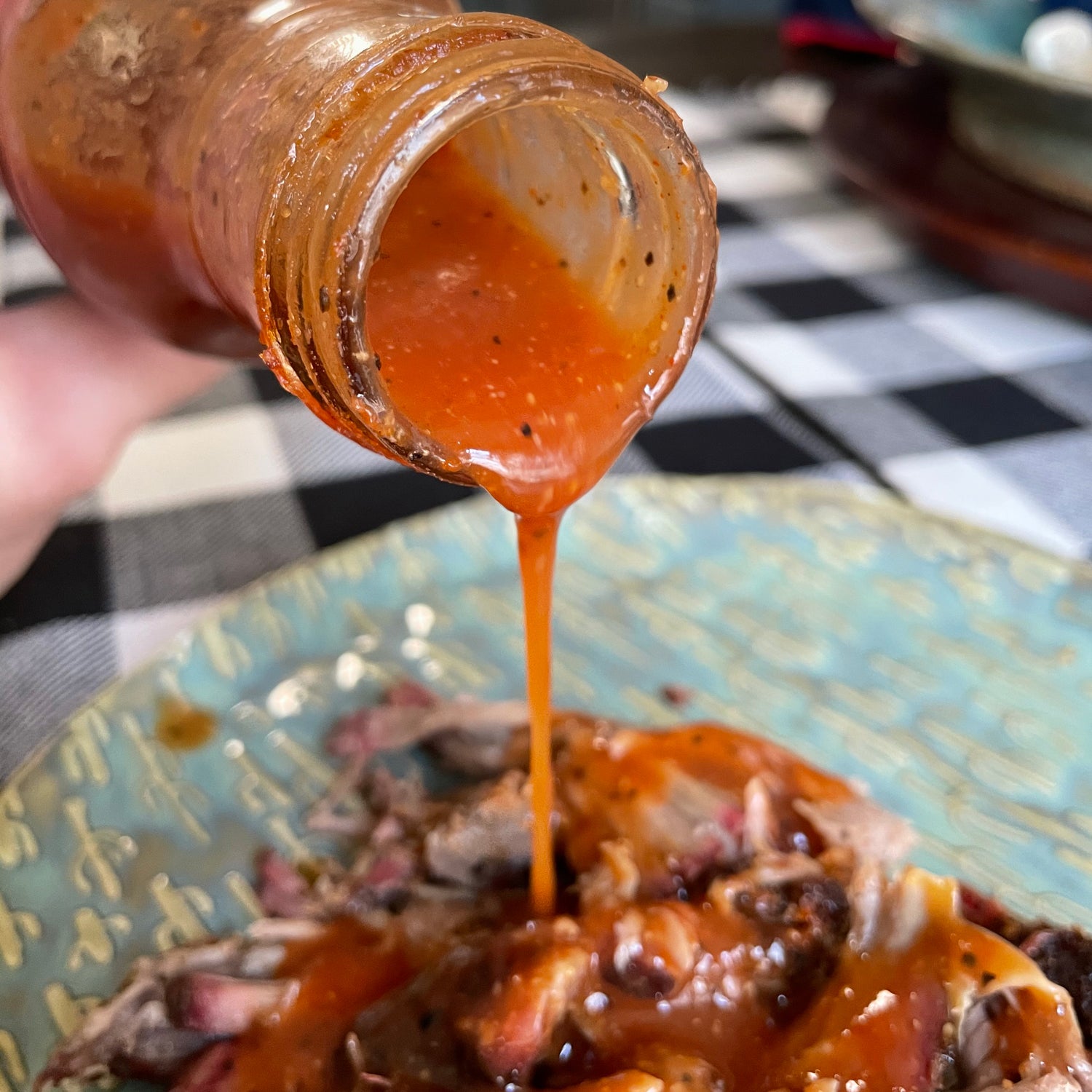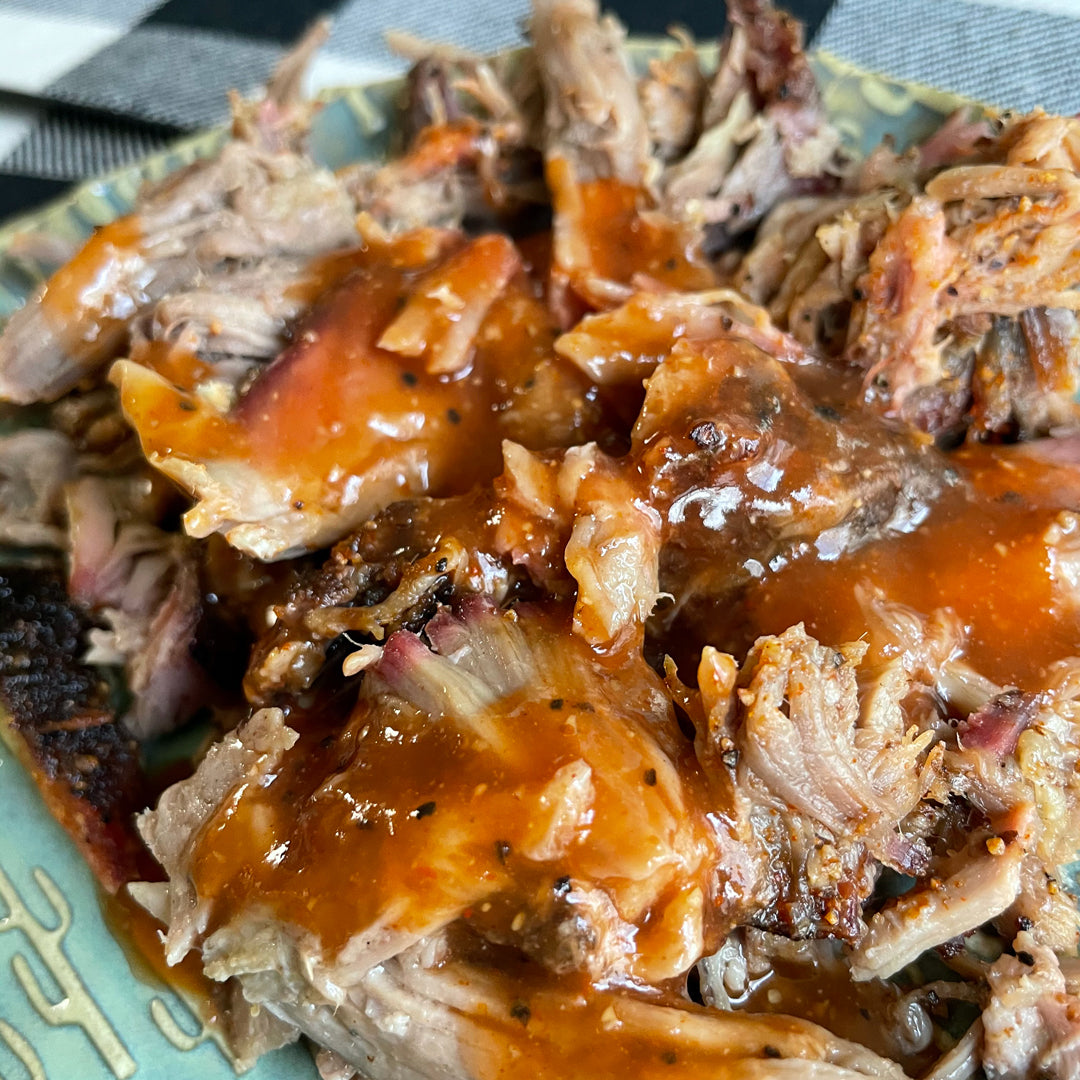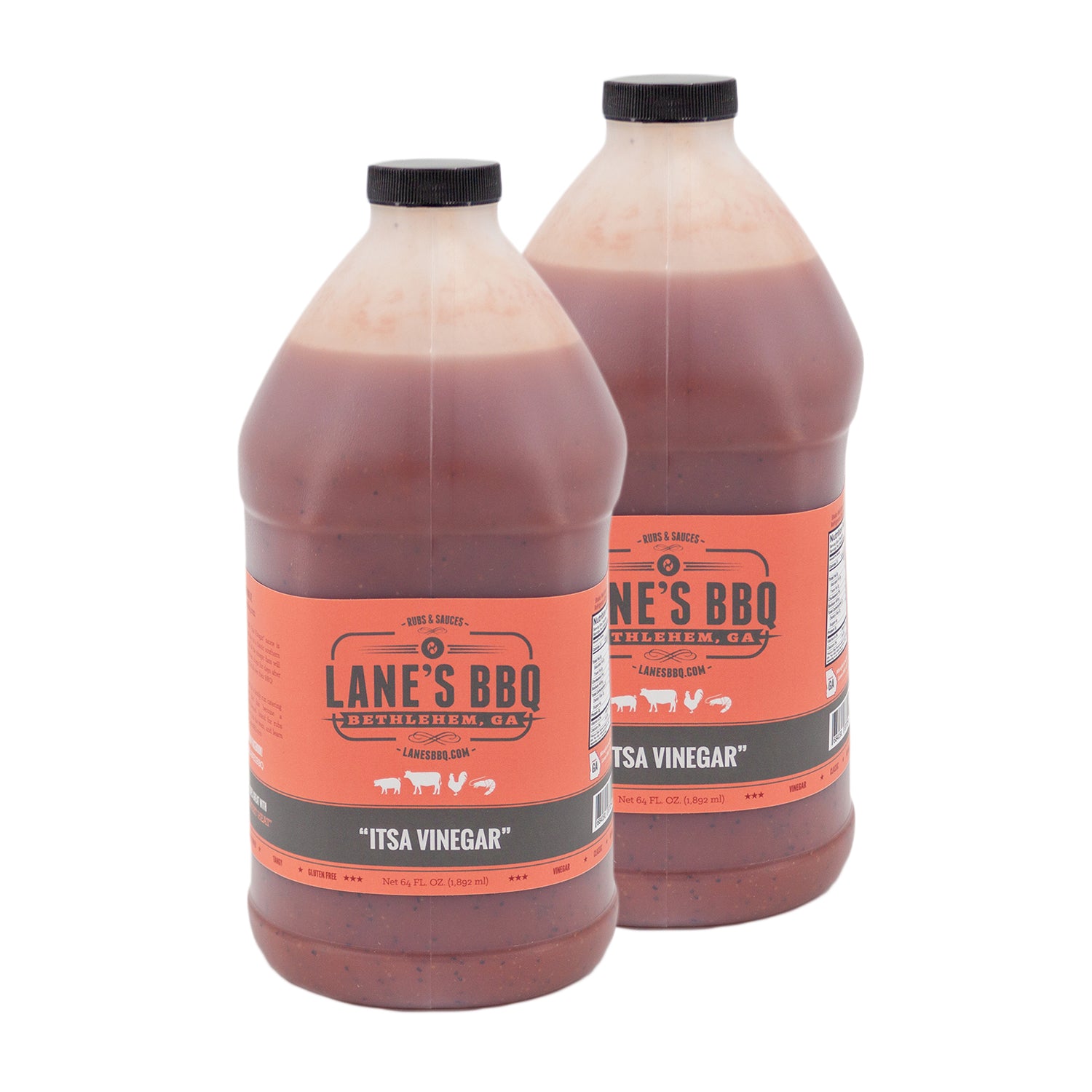 Itsa Vinegar Sauce
---
Introducing Lane's BBQ "Itsa Vinegar" Sauce, a tantalizing blend of flavors that will elevate your barbecue experience to new heights! The aromatic flavor gives tribute to its BBQ roots as a Carolina sauce. This apple vinegar-based sauce offers a unique and tangy twist, perfect for adding a burst of zesty flavor to your grilled meats, pulled pork, or even as a delightful marinade. The "Itsa Vinegar" Sauce combines the perfect balance of tanginess, sweetness, and a hint of heat to create a mouthwatering sensation with every bite. Its versatility extends beyond traditional barbecue dishes – drizzle it over salads, use it as a dipping sauce, or even add it to your favorite stir-fries for a touch of culinary brilliance. Crafted with quality ingredients and an expert blend of spices, Lane's BBQ "Itsa" Vinegar Sauce is the secret ingredient that will leave your taste buds craving more. Take your barbecue game to the next level and experience the bold and unforgettable flavors of "Itsa Vinegar" Sauce today!
Apple Cider Vinegar, Ketchup (Vinegar, High Fructose Corn Syrup, Corn Syrup, Onion, Powder Sugar, Natural Flavorings), Worcestershire Sauce (Distilled Vinegar, Molasses, Corn Syrup, Water, Salt, Caramel Color, Garlic Powder, Sugar Spices, Tamarind, Natural Flavor Sulfiting Agent), Black Pepper, Ground Mustard (Mustard Seed), Onion Powder, Salt, Red Pepper, Lemon Juice
Serving Size 2 tbsp (30ml)
Calories: 30
Total Fat: 0.5g (1%)
Saturated Fat: 0g
Trans Fat: 0g
Sodium: 460mg (19%)
Total Carbohydrates: 7g (2%)
Dietary Fiber 0g
Sugars 4g
Protein 0g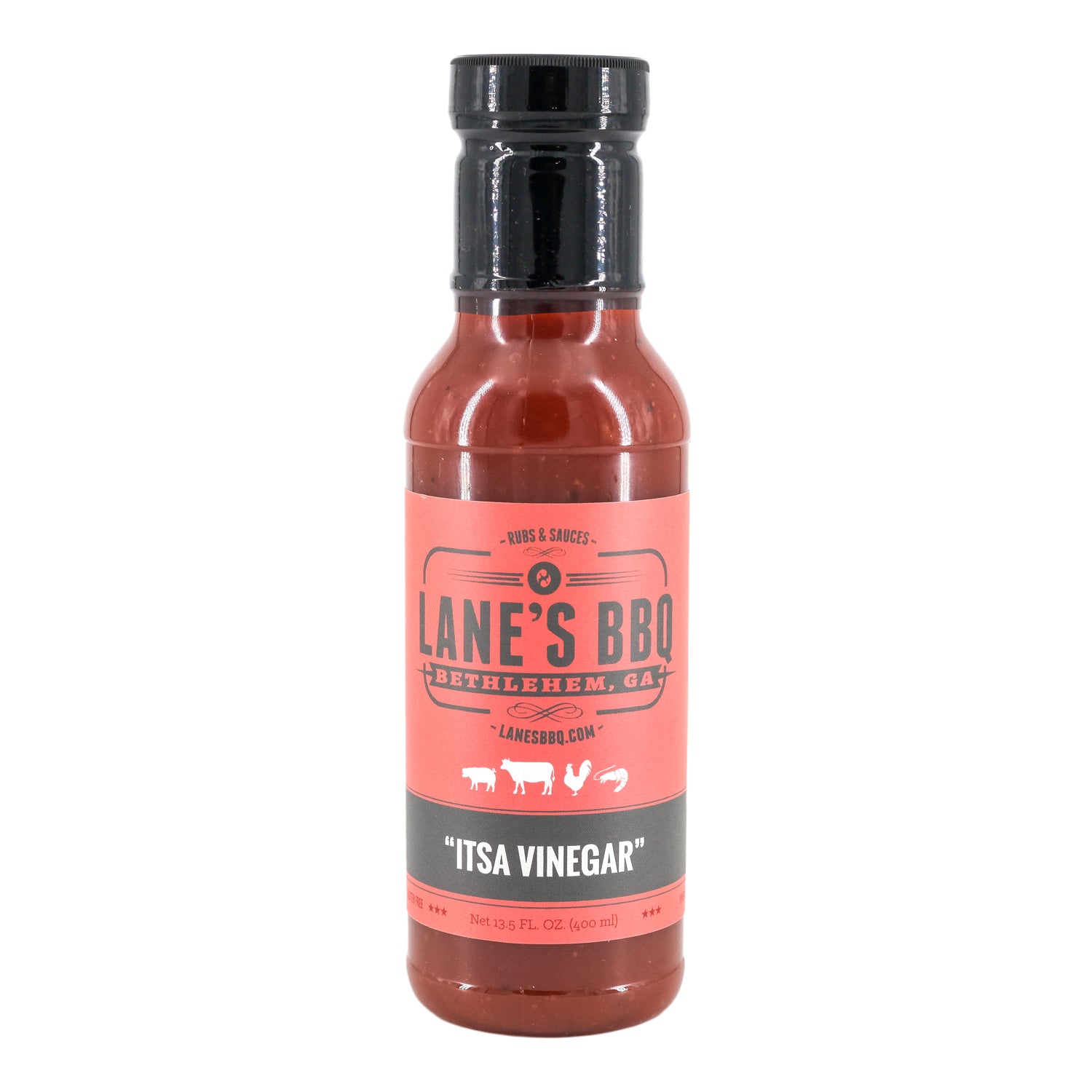 This product has no reviews yet.