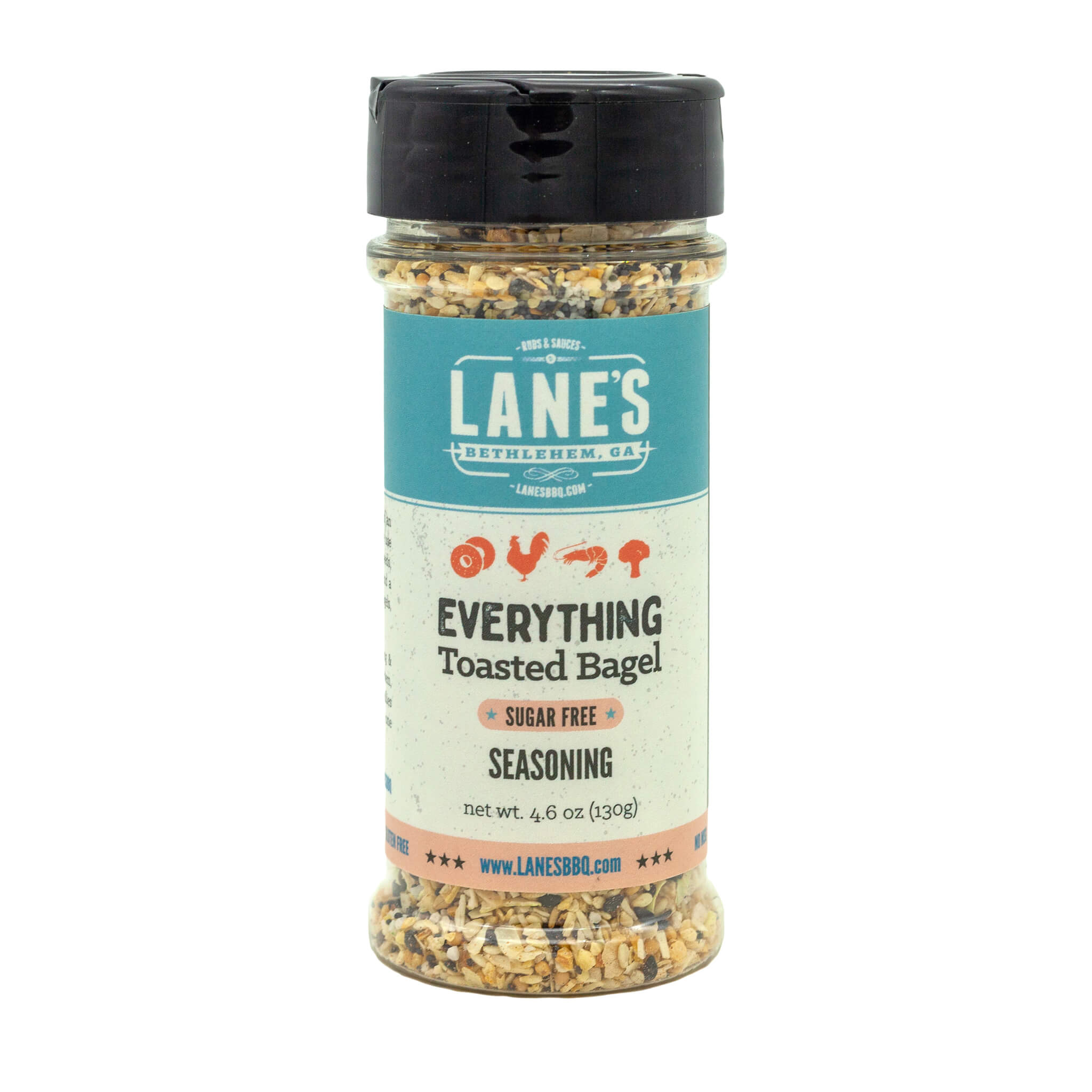 Everything Toasted Bagel Seasoning
---
 Bold Toasted Flavor | All Natural | Sugar-Free | Gluten-Free | No Preservatives
Add a new twist to your favorite dishes with Lane's BBQ Everything Bagel Seasoning. This unique blend of premium quality ingredients, including sesame seeds, poppy seeds, garlic, onion, and sea salt, brings the beloved flavors of an everything bagel to your cooking repertoire. Perfect for seasoning chicken, beef, vegetables, eggs, and more, this versatile seasoning is a must-have for any home cook or chef. Use it as a dry rub or sprinkle it on top of your dishes for a satisfying crunch and a burst of savory taste. Whether you're a fan of bagels or just love bold flavors, Lane's BBQ Everything Bagel Seasoning is a delicious addition to your pantry.
Everything Bagel Ingredients

Sesame Seeds, Minced Garlic, Minced Onion, Salt, Mustard Seed, Black Pepper, Poppy Seeds, Cayenne - CONTAINS: NUTS
Everything Bagel Nutrition Panel

Serving Size 1/4 tsp (1g)
Calories: 0
Total Fat: 0g (0%)
Saturated Fat: 0g
Trans Fat: 0g
Sodium: 40mg (2%)
Total Carbohydrates: 0g (0%)
Dietary Fiber 0g
Sugars 0g
Protein 0g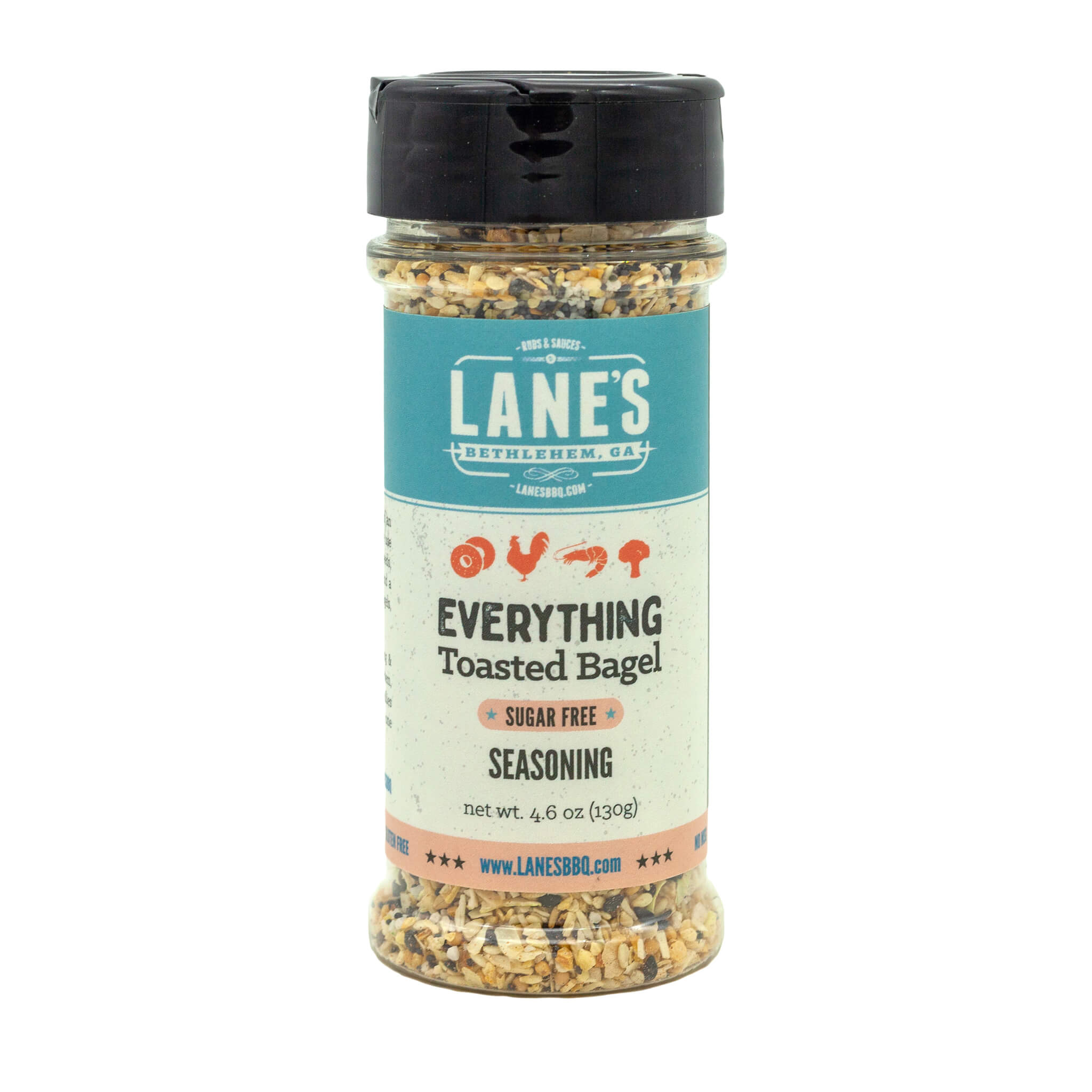 This product has no reviews yet.