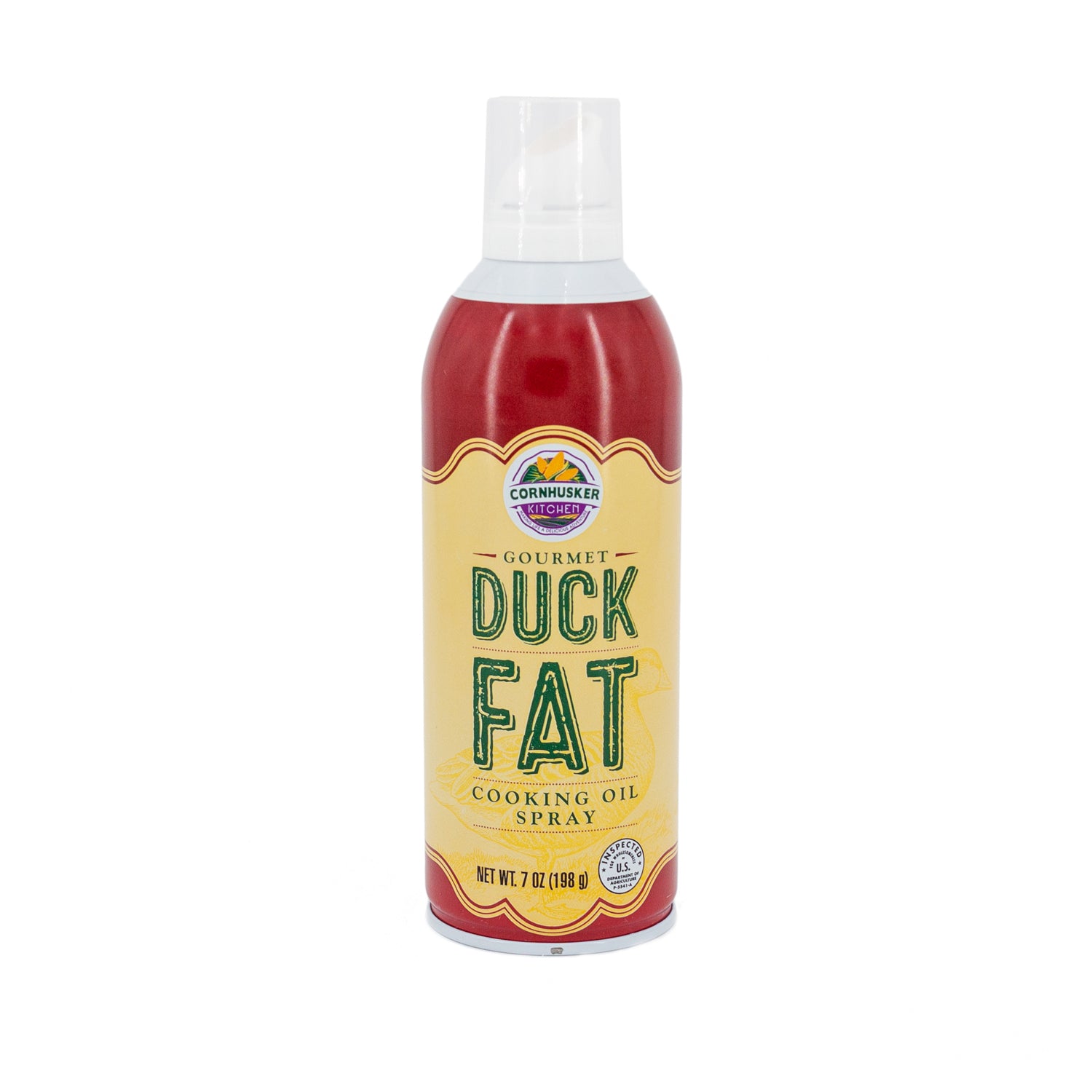 Cornhusker Kitchen Gourmet Duck Fat Cooking Oil Spray
---
Cornhusker Kitchen's Gourmet Duck Fat Spray is a 7-ounce can with 665 servings per can. Every spray contains .25 grams of duck fat.
Duck fat is naturally GMO-Free, Gluten Free, and all-natural with no added preservatives or artificial ingredients. It is easy to use and can take high heat. The unsaturated fat is 20% less than butter. This product is made of 100% recyclable material and is Made in the USA.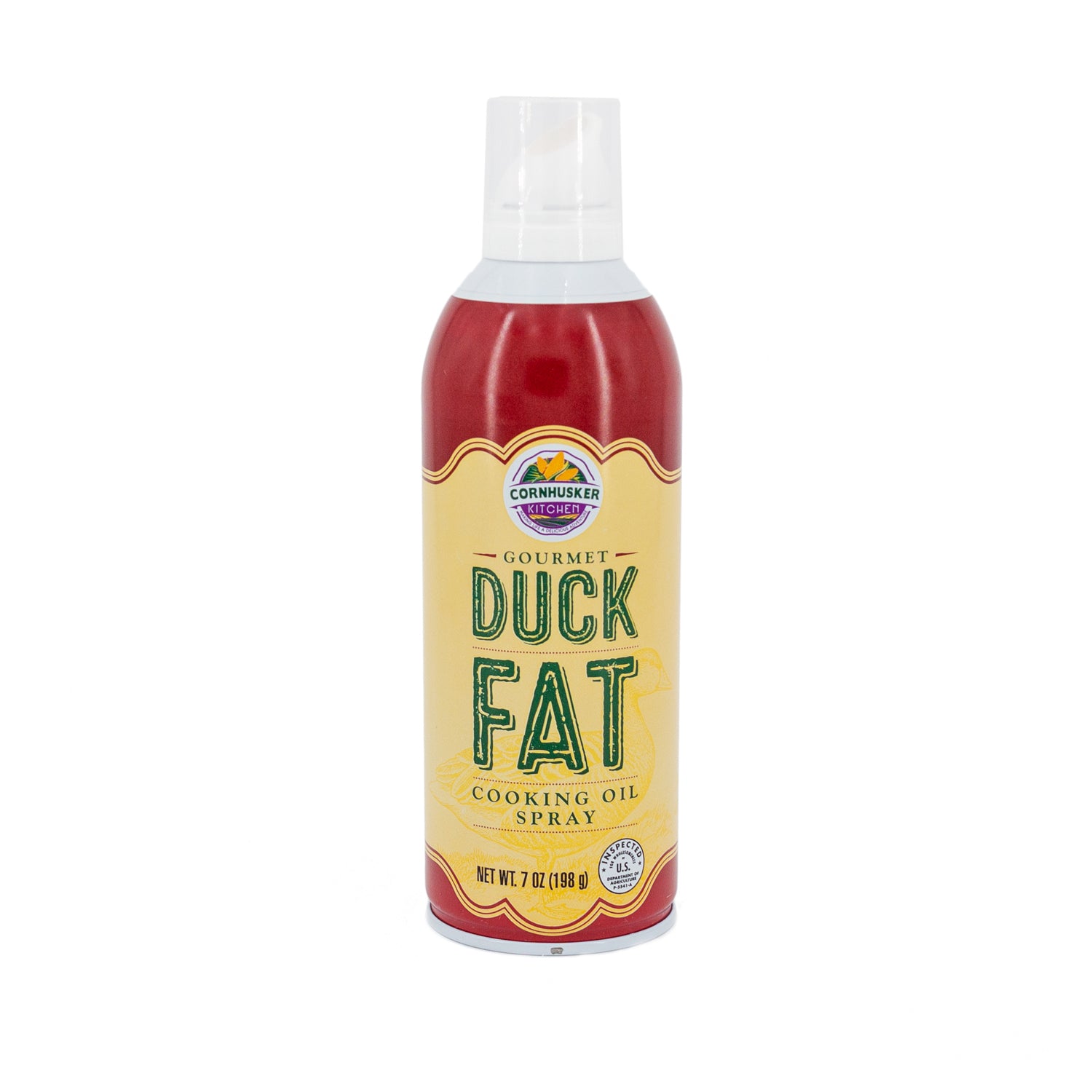 This product has no reviews yet.