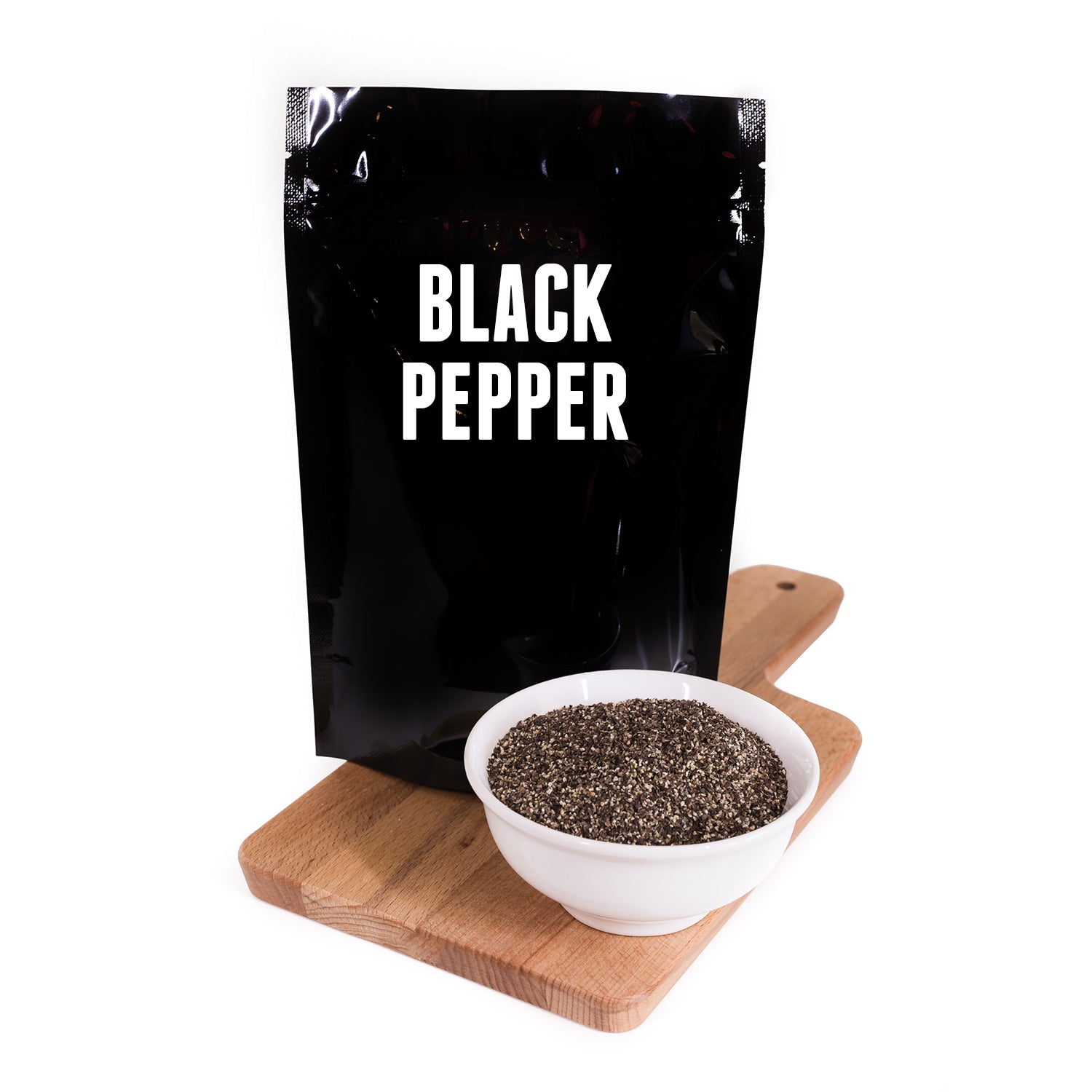 Black Pepper (16 Mesh)
---
16 Mesh Ground Black Pepper- Premium Coarse Ground Black Pepper For Grilling and Cooking - All Natural | Gluten Free | No Preservatives
Introducing our premium 16 Mesh Black Pepper, carefully selected and freshly coarse ground, our Black Pepper offers a rich and robust taste that will elevate your culinary creations to new heights. At Lane's BBQ, we take pride in delivering exceptional quality, and our Black Pepper is no exception.
The distinct aroma and sharp, earthy notes of this premium spice will add depth and complexity to your recipes, leaving your taste buds craving for more. Whether you're grilling steaks, seasoning vegetables, or adding a sprinkle to your savory sauces, our Black Pepper is the perfect companion for every kitchen. Its versatile nature allows it to effortlessly complement a wide range of cuisines, from hearty barbecue dishes to delicate seafood preparations. Experience the difference of Lane's BBQ 16 Mesh Black Pepper and take your meals to the next level.
Ingredients:
Course Ground Black Pepper 
This product has no reviews yet.