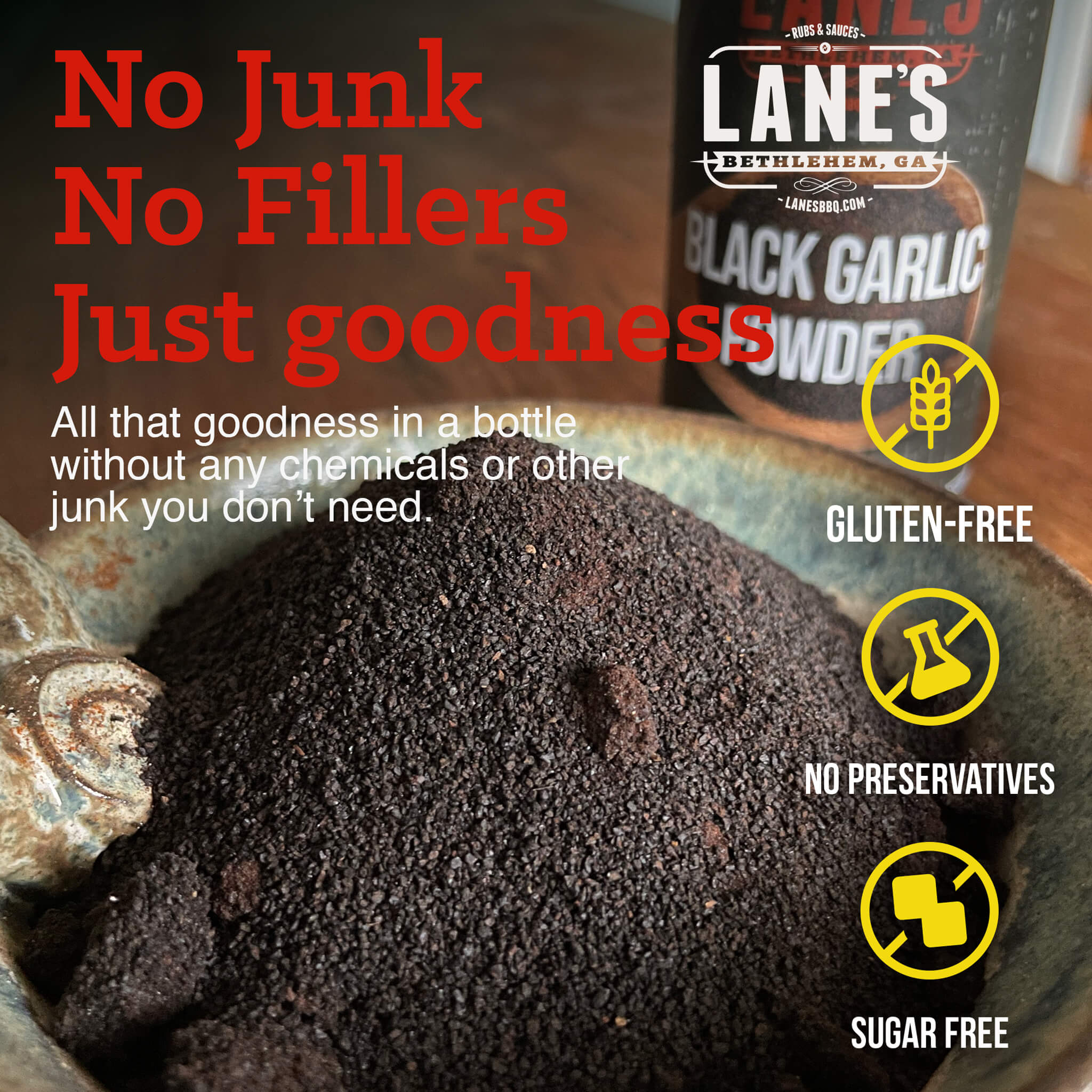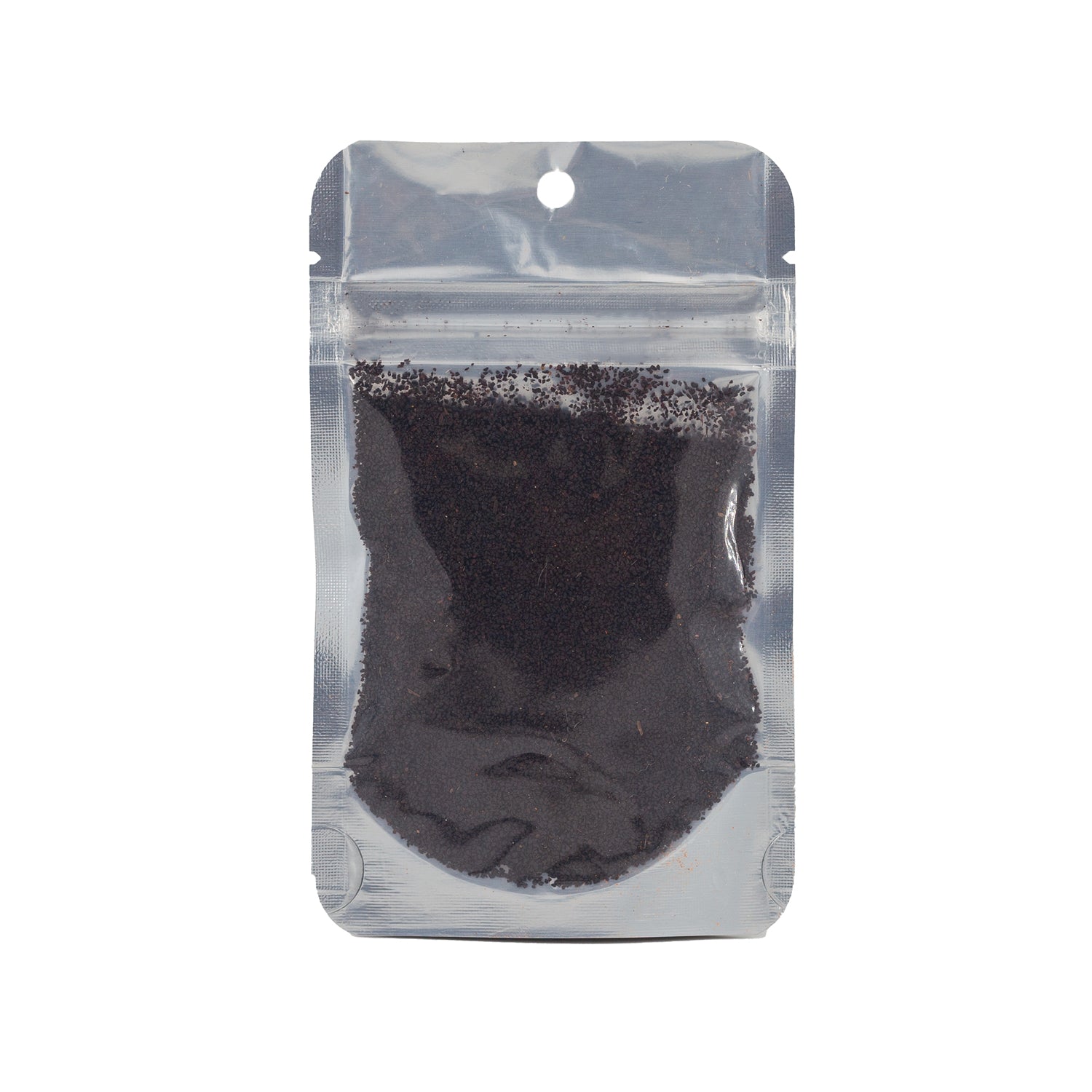 Black Garlic Powder
---
Introducing our premium Black Garlic Powder, a culinary treasure that infuses your dishes with a uniquely rich and savory flavor profile. At Lane's BBQ, we are committed to delivering exceptional quality, and our Black Garlic Powder is no exception.
Crafted from carefully aged garlic cloves, our Black Garlic Powder offers a remarkable transformation of flavors. Through a meticulous fermentation process, the pungent raw garlic is transformed into a mellow and complex ingredient.
The deep, ebony color of our Black Garlic Powder is a testament to its unique flavor profile. Its rich, earthy taste adds depth and complexity to a variety of dishes, making it a versatile addition to your culinary arsenal. Whether you're marinating meats, seasoning sauces, or elevating your favorite side dishes, our Black Garlic Powder is sure to delight your taste buds.
We take great pride in the quality of our products, and our Black Garlic Powder undergoes rigorous testing to ensure optimal freshness and flavor.
Unleash the extraordinary flavors of Lane's BBQ Black Garlic Powder and elevate your dishes to new heights. Unlock a world of culinary possibilities and indulge in the exquisite taste that this exceptional spice offers. Order your bottle today and embark on a journey of flavor with Lane's BBQ Black Garlic Powder.
Fermented American Garlic Powder
This product has no reviews yet.