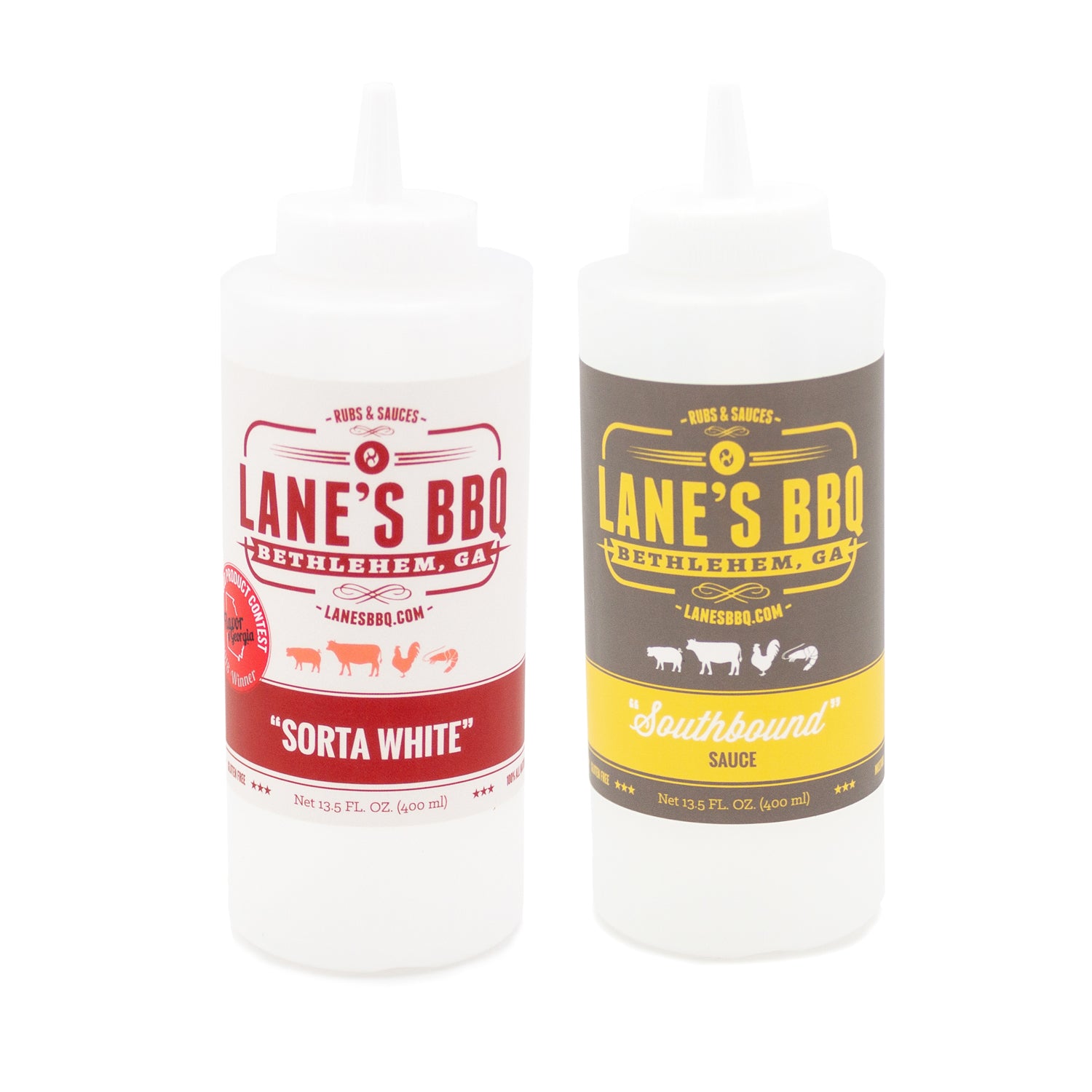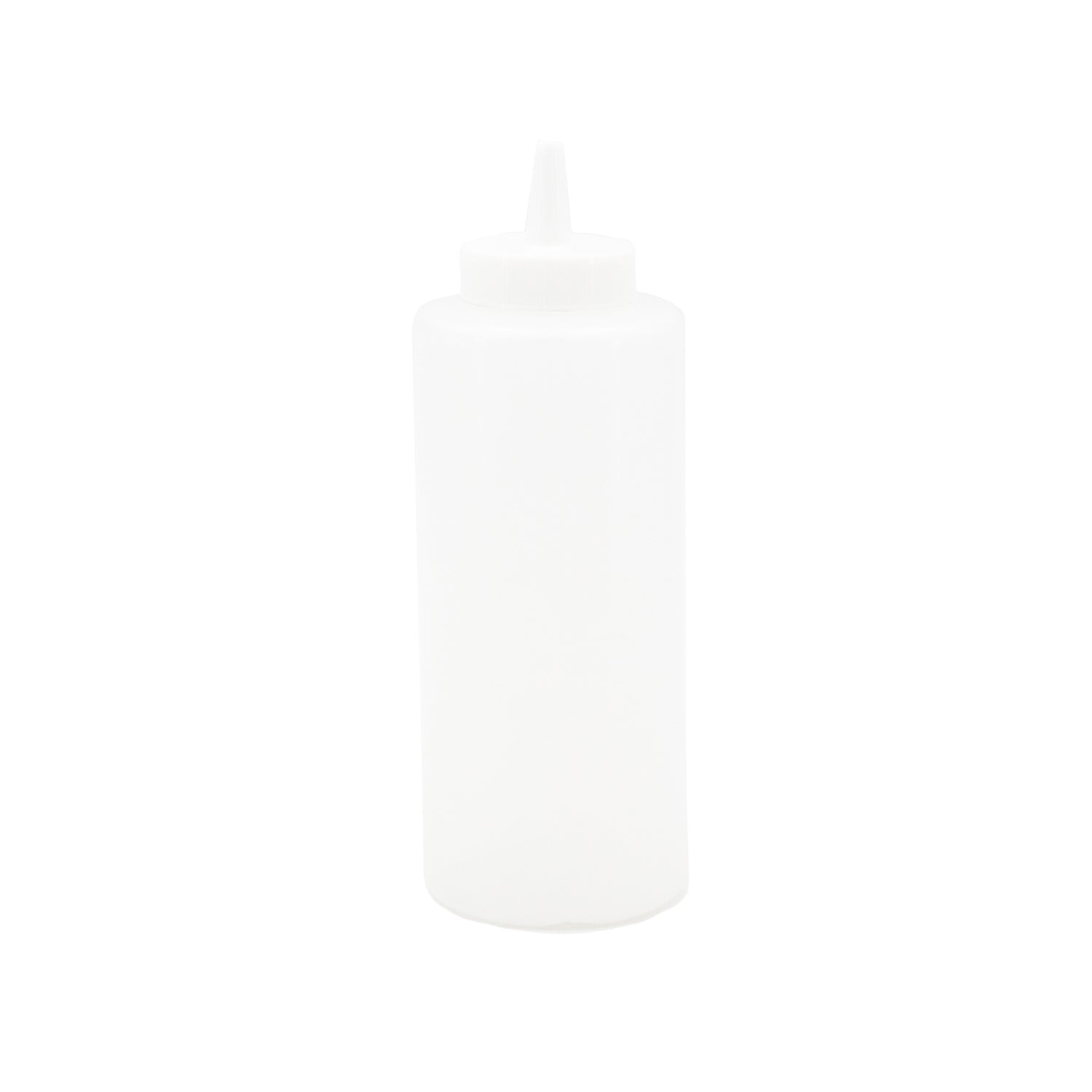 Choice 12oz Clear Squeeze Bottle (empty)
---
These Choice 12oz squeeze bottles are easy to use and are perfect for sauces and marinades. Whether you are filling it with our Sorta White Sauce or One-Legged Chicken Buffalo Sauce, this squeeze bottle will make adding the perfect amount of sauce a breeze. 
Easy-to-squeeze design - durable yet flexible plastic, this bottle is easy to squeeze and allows for fast application of condiments.
Clear construction - easily see how much condiments or sauce is in the bottle to add the perfect amount to your food and cooks
Open Tip - No need to cut. Tight, the no-leak cap prevents accidental spills and messes
Easy to clean - This bottle is dishwasher-safe.
Please note that this bottle does NOT arrive filled with your favorite Lane's sauce, that's still up to you to fill it up!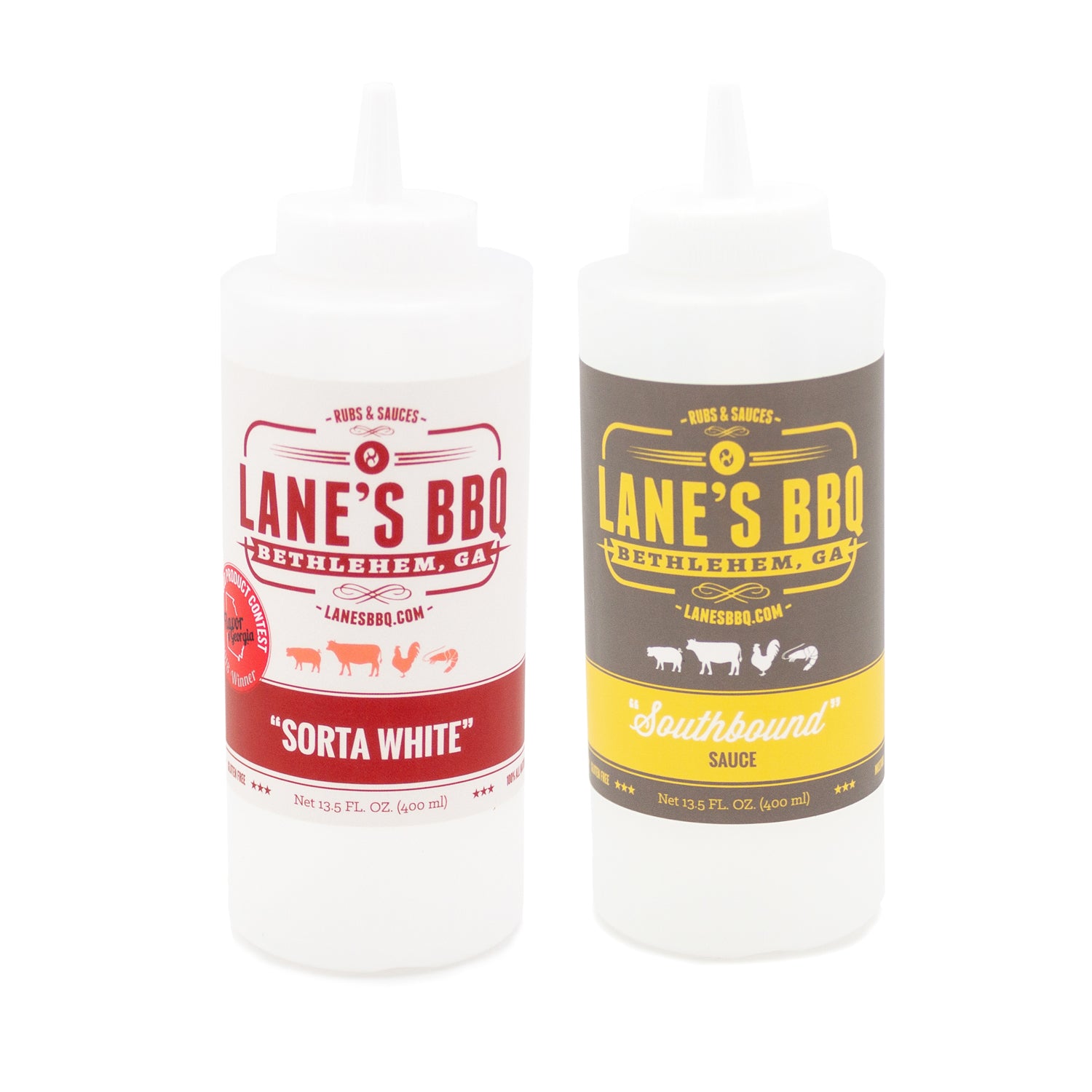 This product has no reviews yet.