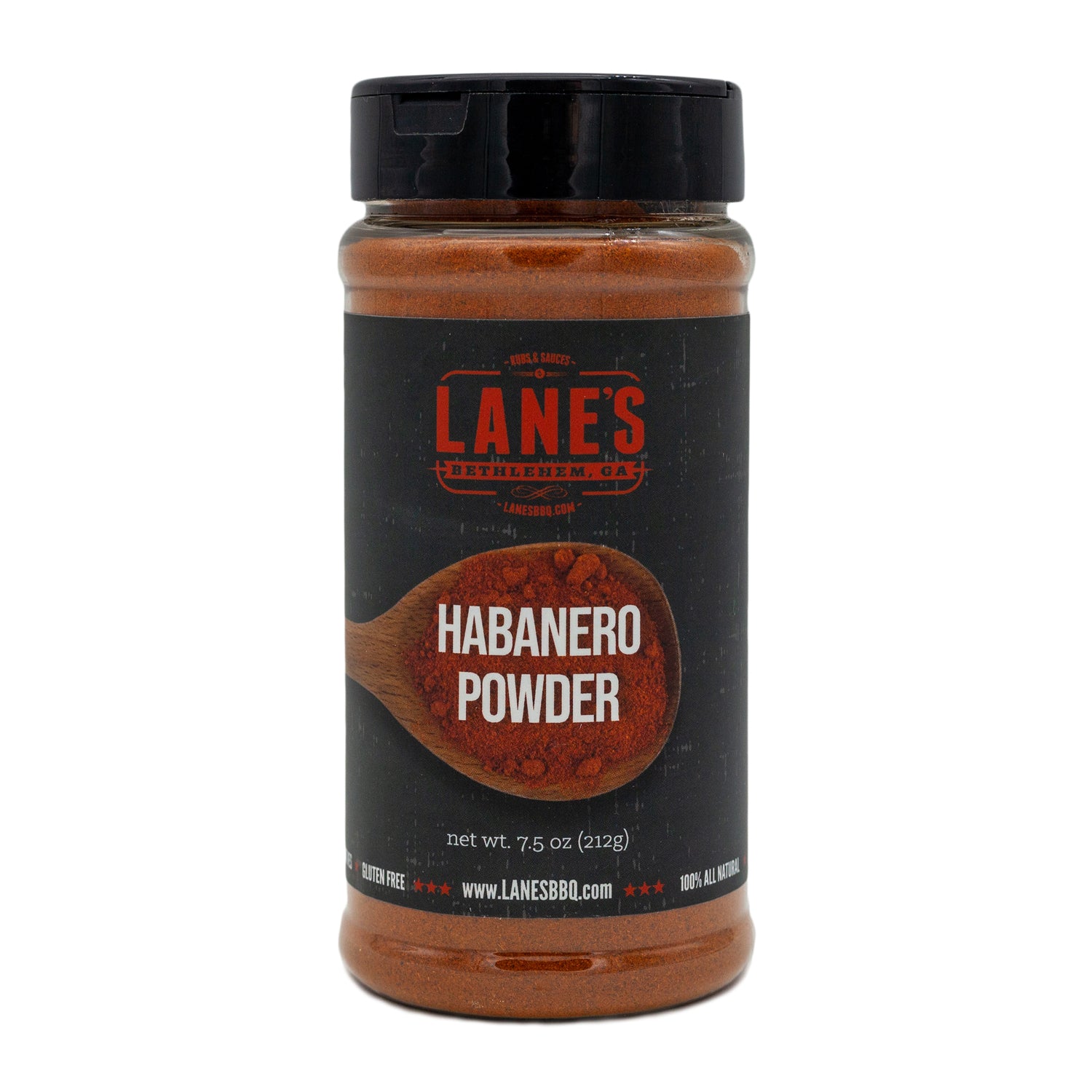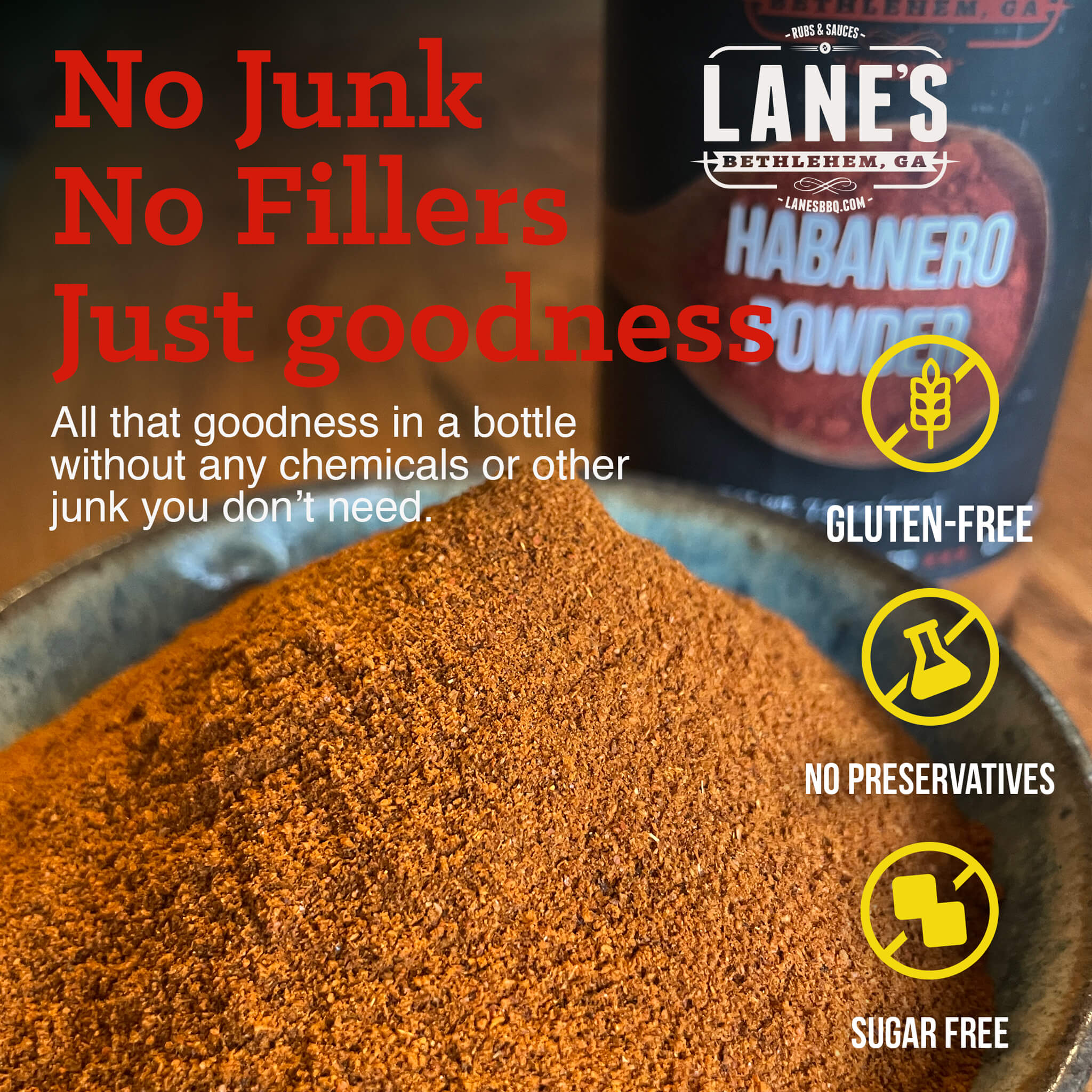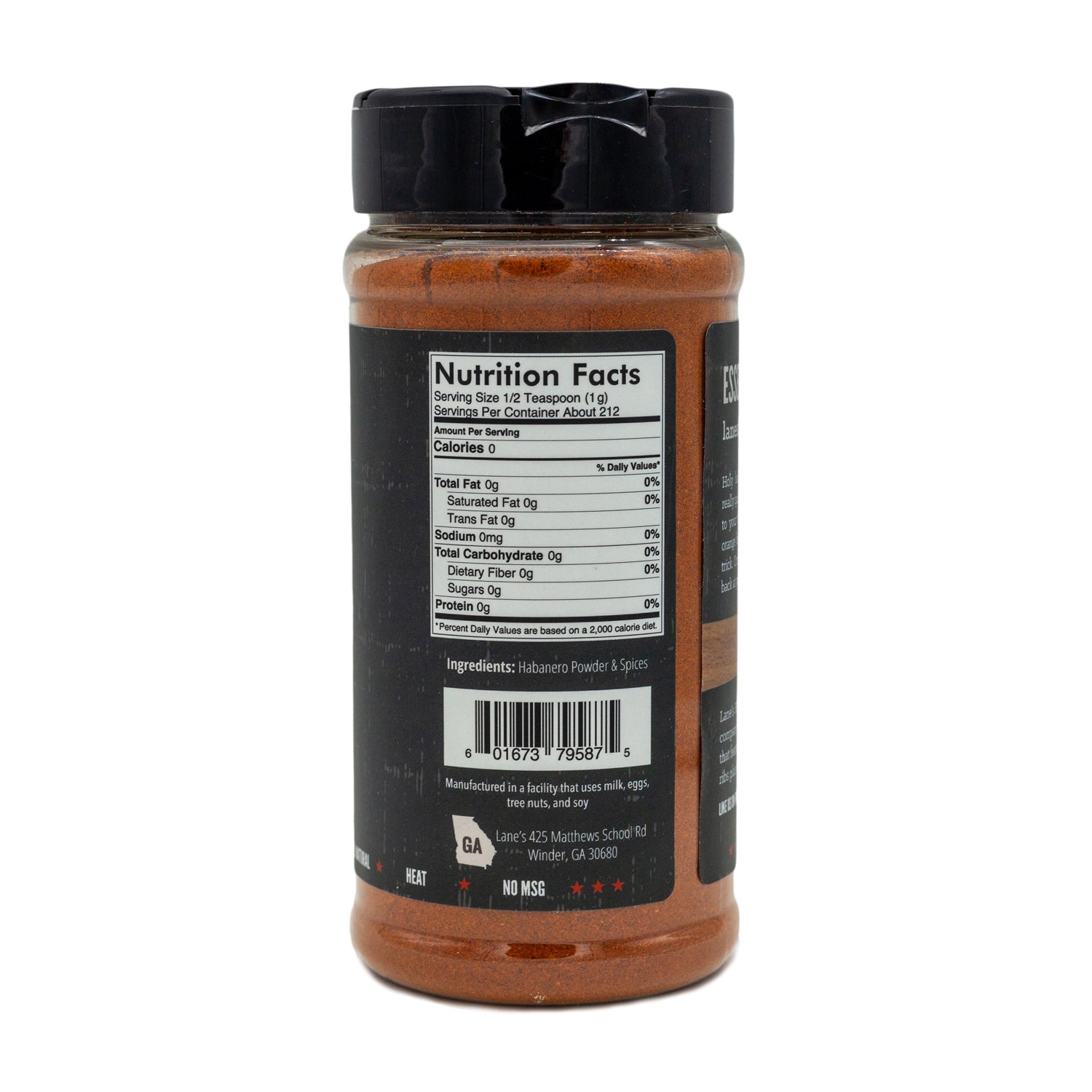 Habanero Powder
---
Premium All Natural Ground Habanero Pepper | Hot & Spicy | No MSG or Preservatives | Great for Sauces, Dips, Marinades, or Rubs | Gluten Free
Introducing our premium Habanero Powder, a fiery and flavorful spice that will bring a sizzling heat to your culinary creations. At Lane's BBQ, we are committed to delivering exceptional quality, and our Habanero Powder is no exception.
Made from carefully selected habanero peppers, our Habanero Powder packs a punch with its intense heat and robust flavor profile. This versatile spice allows you to add a fiery kick to your favorite dishes, from marinades and rubs to dips and sauces.
Whether you're a heat-seeking chili lover or want to add a bold twist to your recipes, our Habanero Powder is the perfect choice. It delivers a distinctive fruity and citrusy flavor alongside its fiery heat, allowing you to create culinary masterpieces that tantalize your taste buds.
We take great pride in the quality of our products, and our Habanero Powder undergoes rigorous testing to ensure optimal freshness and flavor. We source our habanero peppers from trusted growers, ensuring a product that is free from additives or fillers, so you can experience the pure essence of habanero in every pinch.
Unleash your culinary creativity and embrace the fiery flavors of Lane's BBQ Habanero Powder. Elevate your dishes to new heights of spiciness and savor the intense heat that this exceptional spice offers. Order your bottle today and experience the difference of Lane's BBQ Habanero Powder.
Ingredients: Habanero Powder (90%), Chili de Arbil, Black Pepper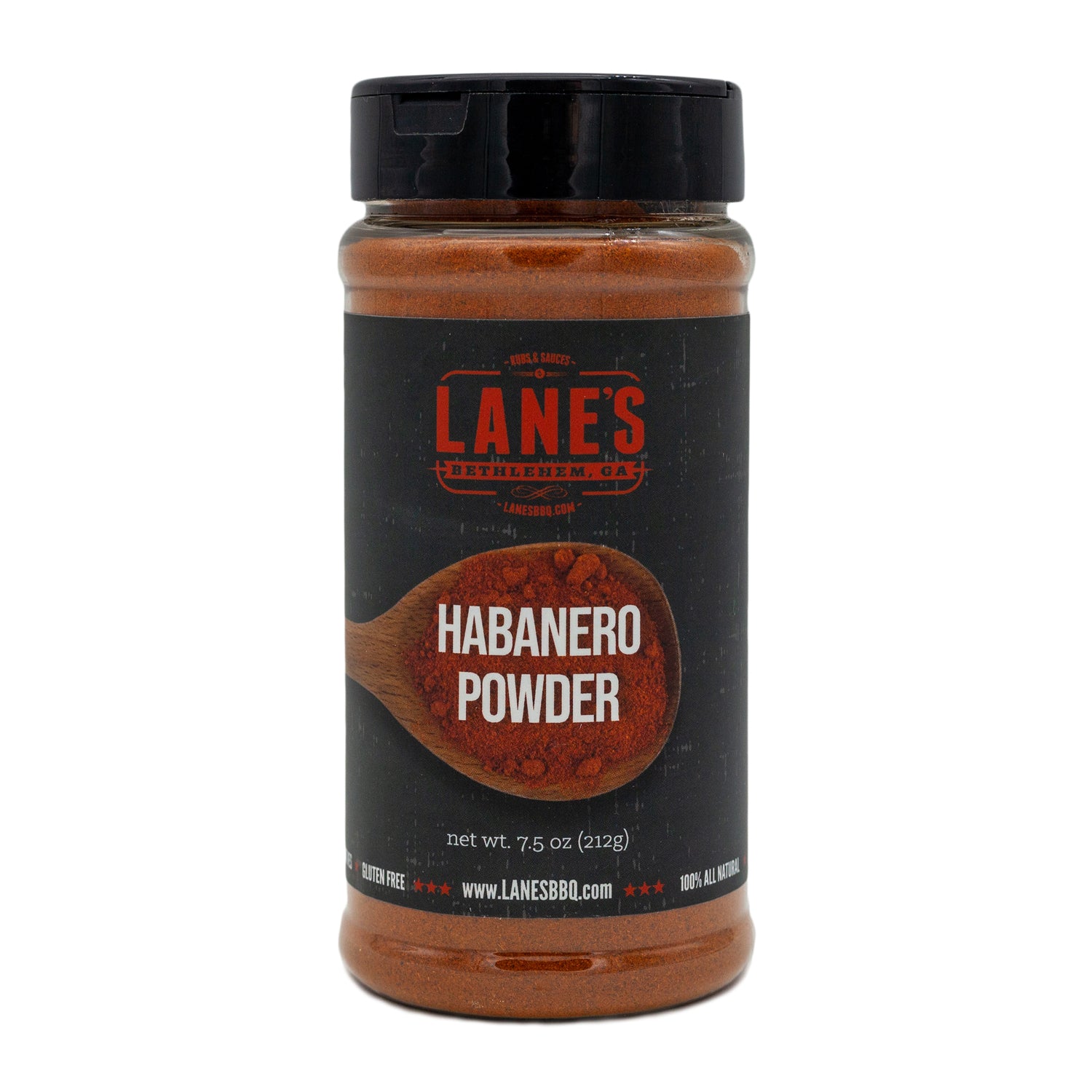 This product has no reviews yet.