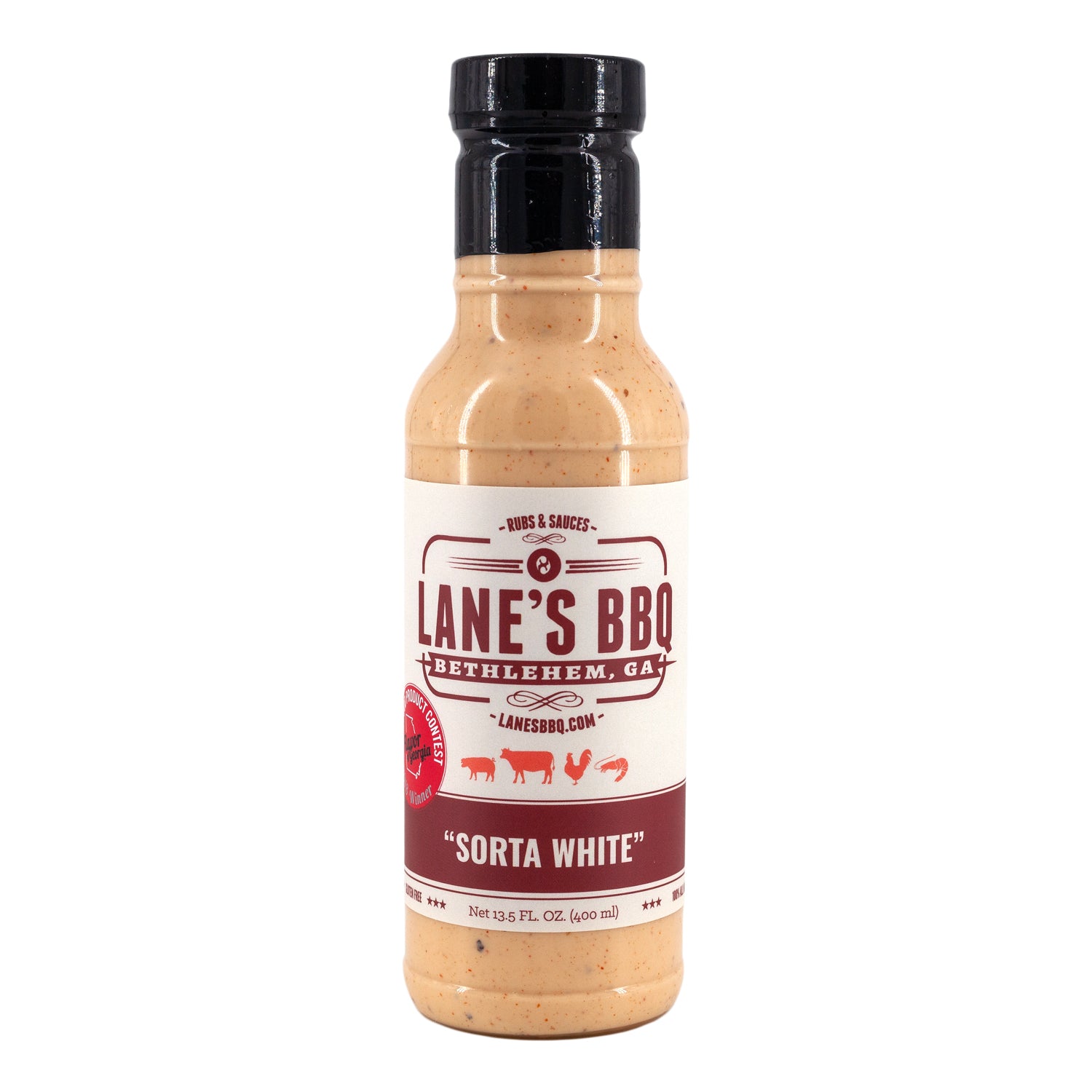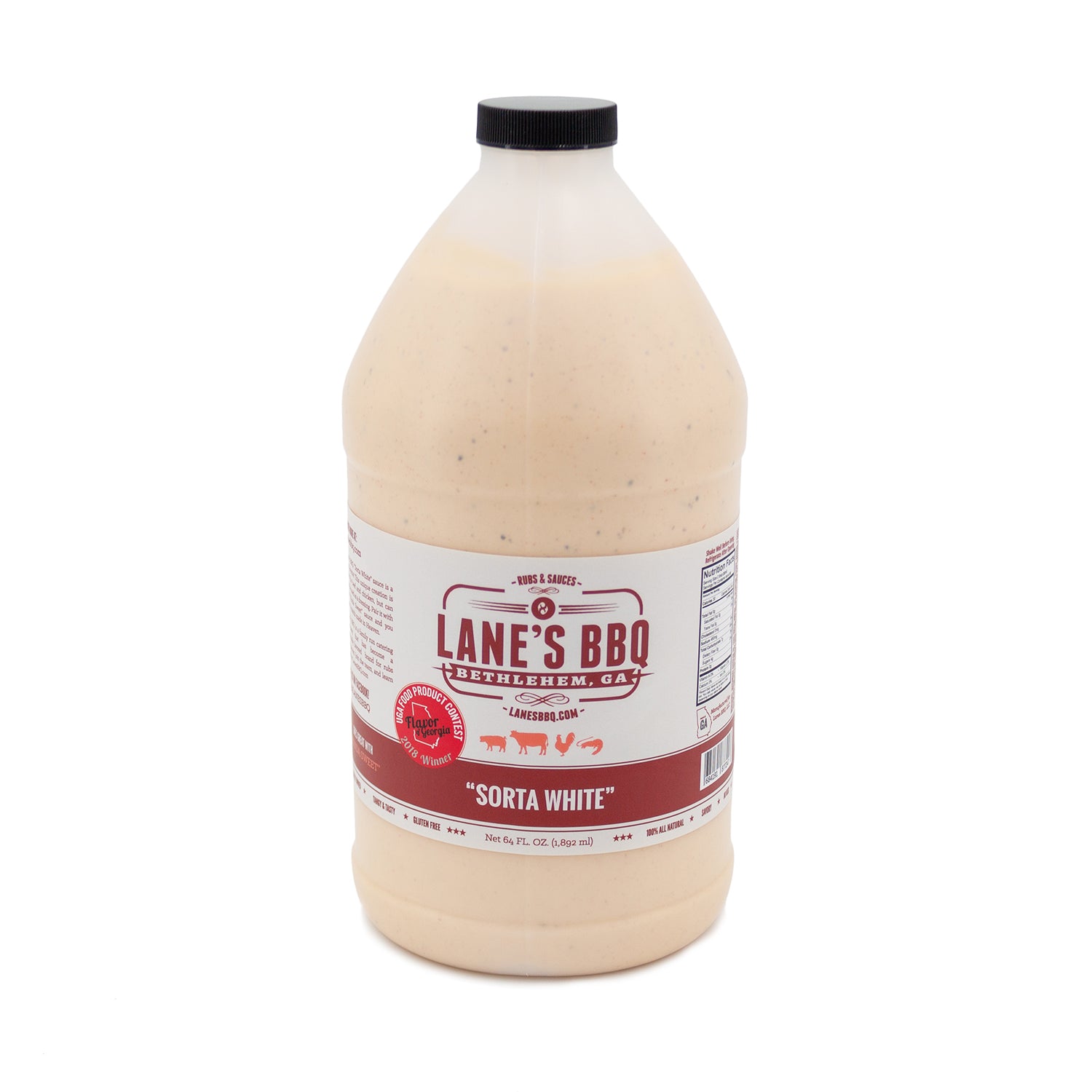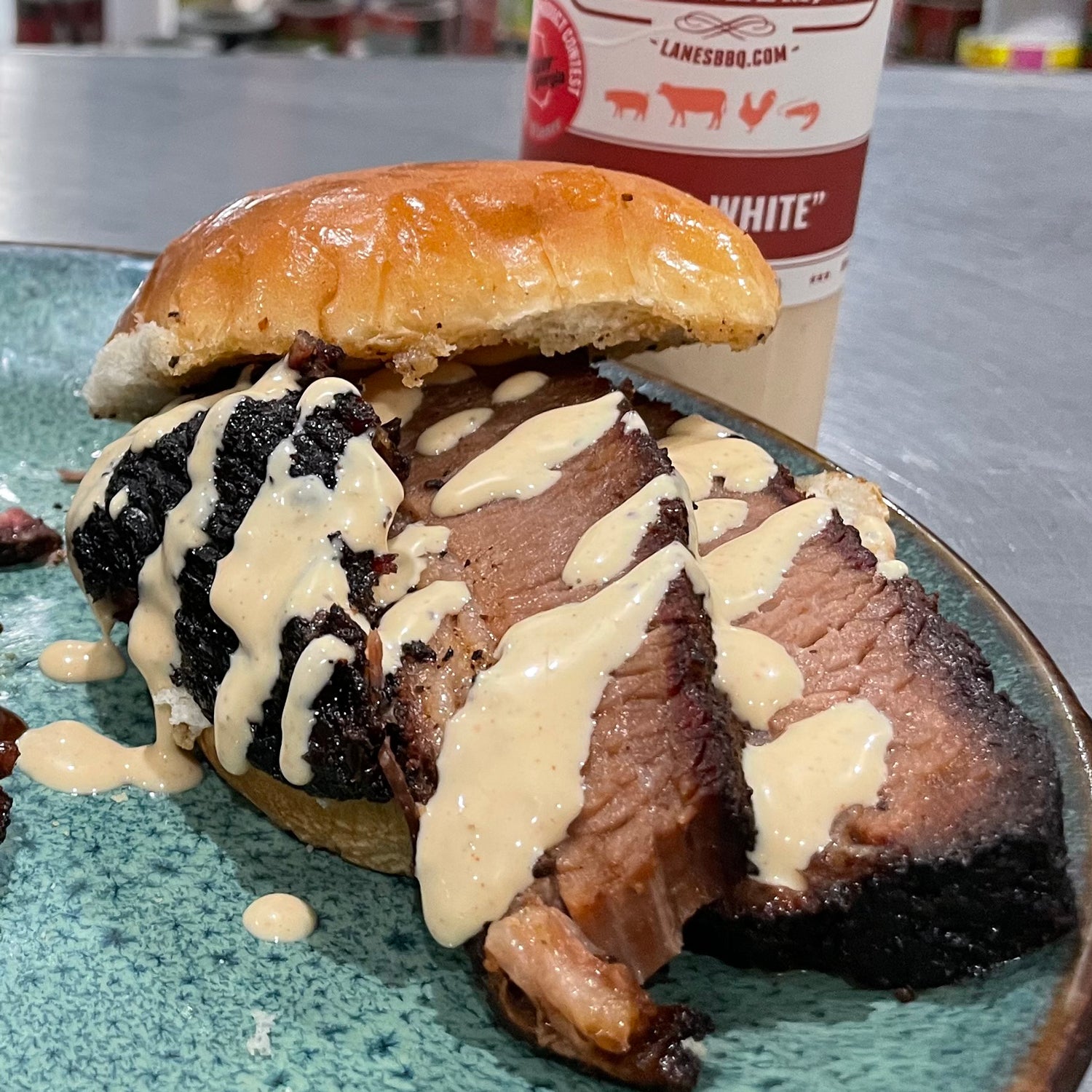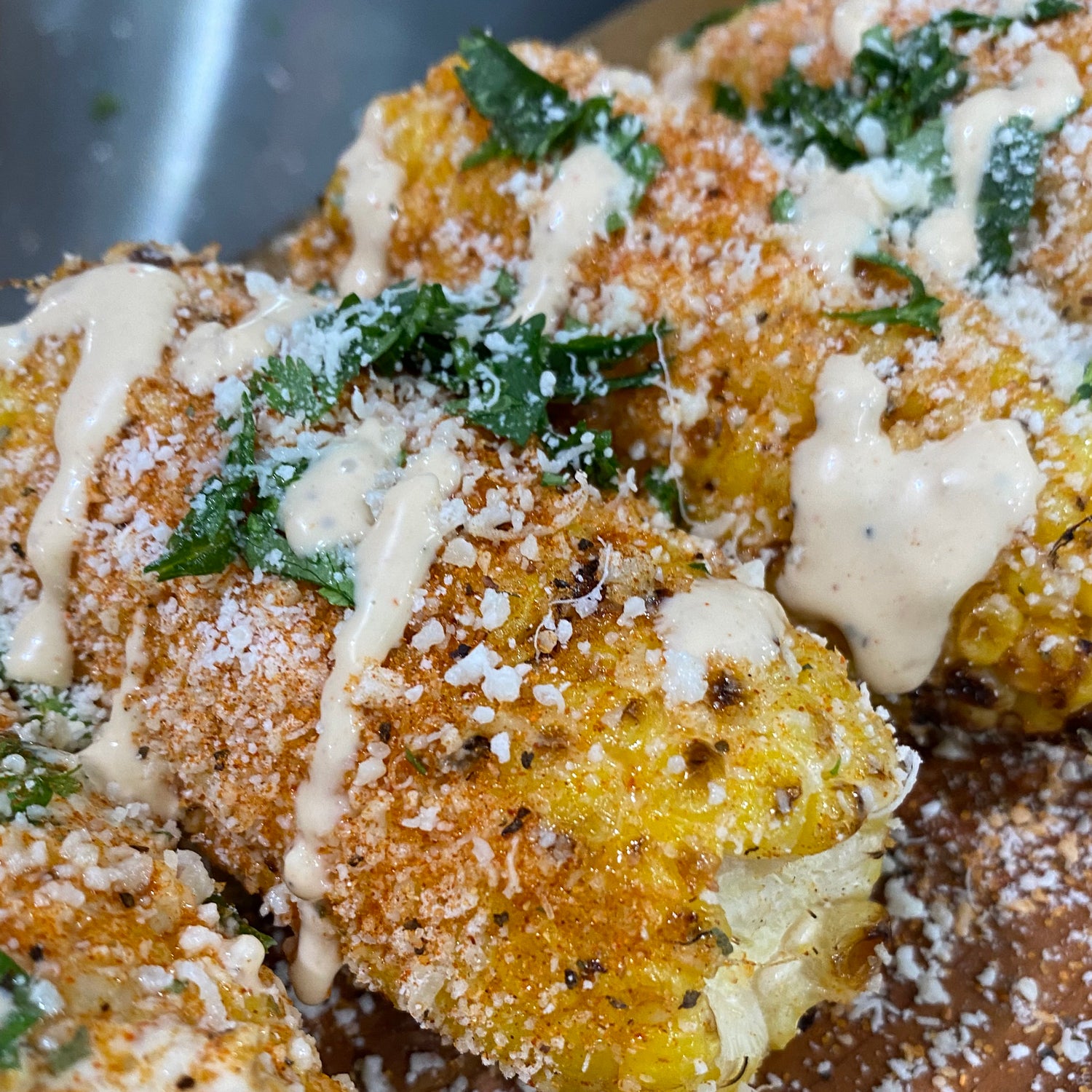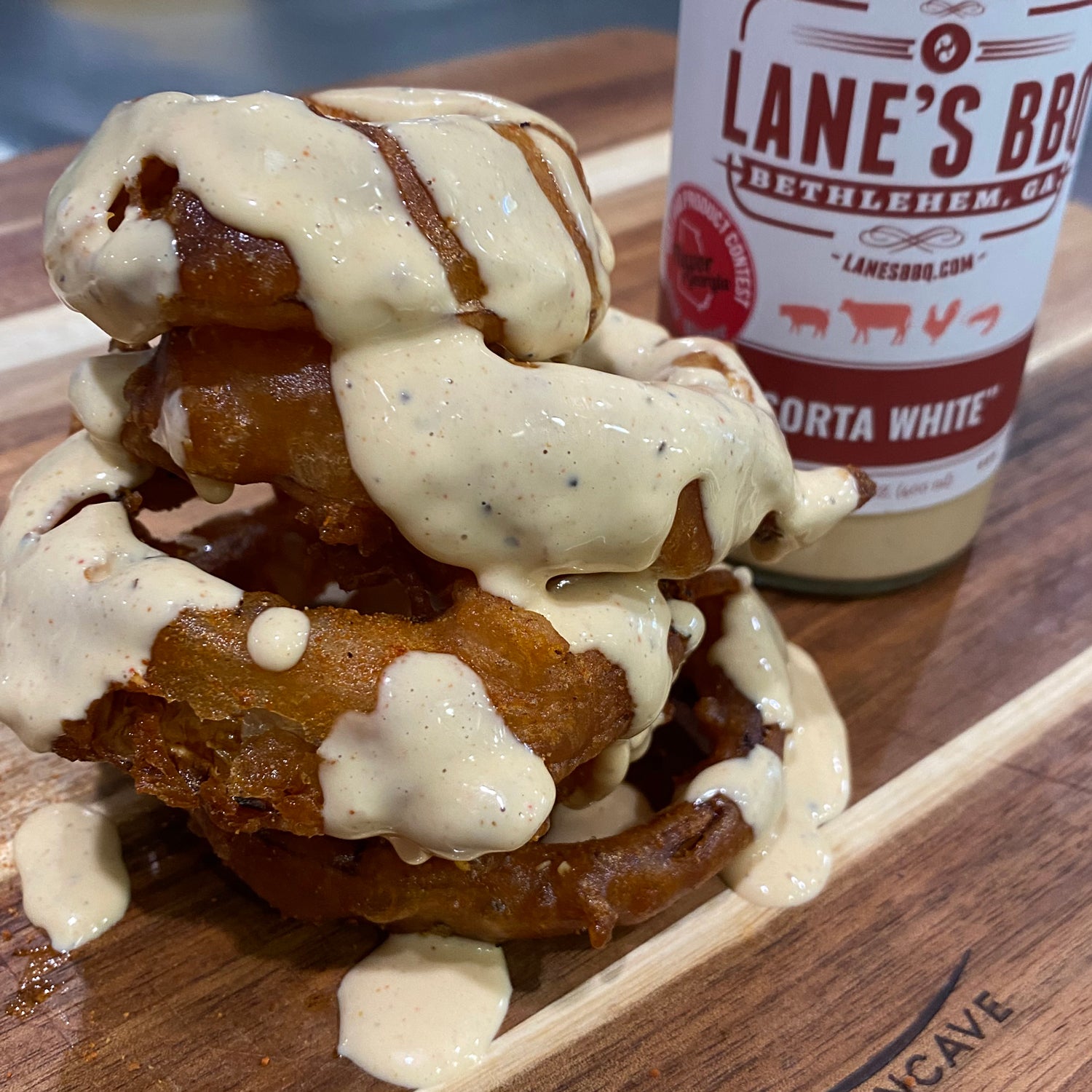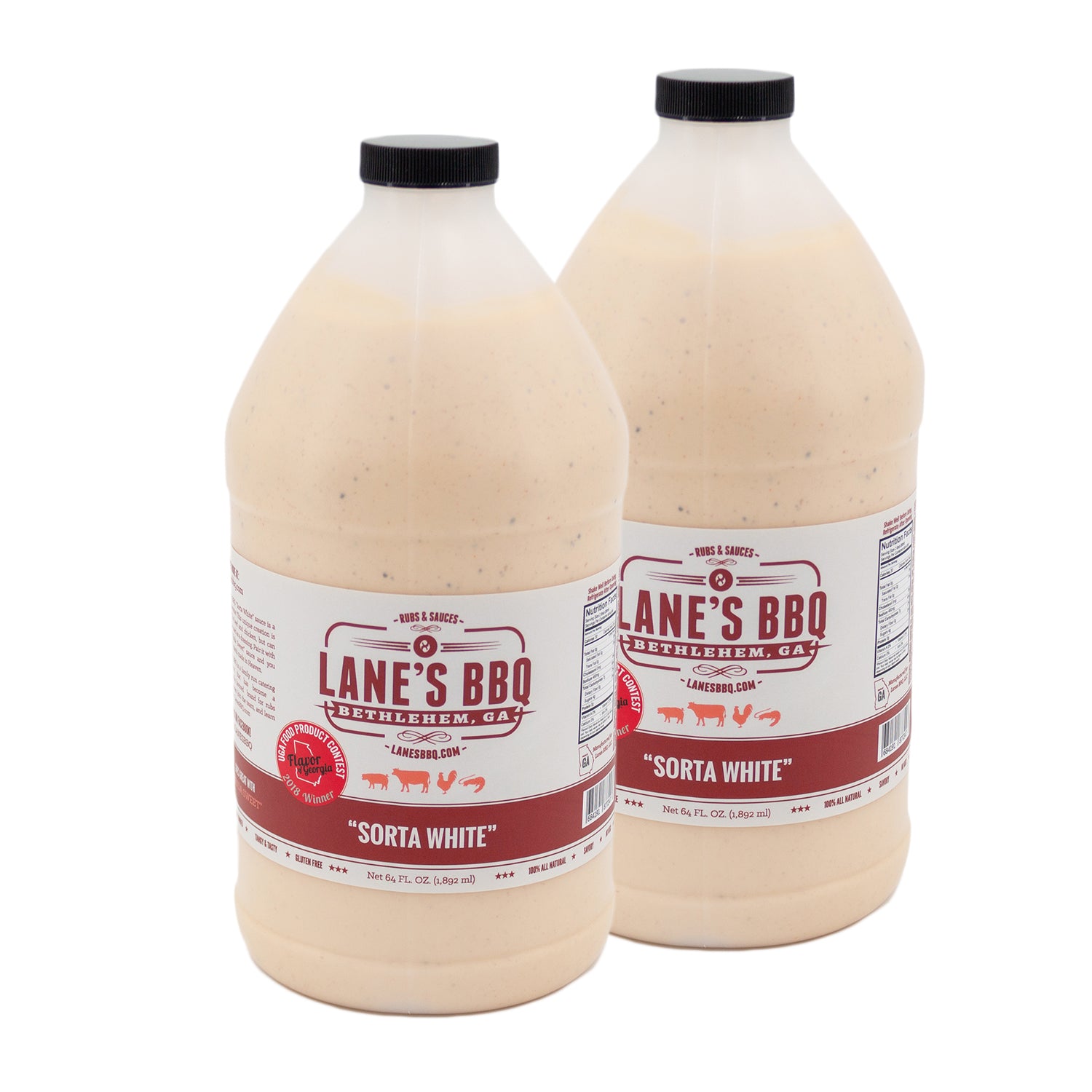 Sorta White Sauce
---
Introducing our version of the BBQ-favored Alabama White BBQ Sauce. Lane's BBQ brings you an impeccable blend of creamy and tangy notes in our Sorta White Sauce. This ode to the revered Alabama white BBQ sauce tradition delivers a harmonious balance that perfectly complements a variety of dishes.

With a velvety texture and a careful fusion of premium ingredients, our Sorta White Sauce is an impeccable accompaniment to grilled or smoked meats, and just about anything else you can think of to add its flavor to! Not only does it elevate the taste of your dishes, but it also adds a touch of sophistication to your culinary endeavors.

Meticulously crafted for excellence, Lane's BBQ Sorta White Sauce captures the essence of Alabama white BBQ sauce, offering a tantalizing experience in every spoonful. Whether you're hosting a barbecue gathering, planning a cozy family dinner, or experimenting with new recipes, our sauce is a versatile companion that will undoubtedly stand out.

Embark on a journey of flavor with our Sorta White Sauce and discover a symphony of taste that pays homage to tradition while adding a modern twist. The mayo gives it a silky texture, then you get a great pop of flavor from the horseradish and apple cider vinegar.  It finishes off with a little kick from the blend of chili peppers. Elevate your backyard grilling creations with a drizzle, dip, or dollop of this remarkable sauce, and let your taste buds rejoice in the magic of true Southern-inspired cuisine.
Pair it with our "Kinda Sweet" sauce and you have a match made in Heaven. 
Sorta White Recipes: 
Awards:
2018 Flavor of Georgia Winner - Barbecue Sauces 
MAYONNAISE (SOYBEAN OIL EGGS WATER VINEGAR SALT OLEORESIN PAPRIKA NATURAL FLAVORS CALCIUM DISODIUM) APPLE CIDER VINEGAR (DISTILLED VINEGAR WATER APPLES) LEMON JUICE HORSERADISH SUGAR SALT PEPPER ANCHO PEPPER CAYENNE PEPPER.
Serving Size 1/4 cup (60ml)
Calories: 220
Total Fat: 23g (35%)
Saturated Fat: 3.5g (18%)
Trans Fat: 0g
Sodium: 310mg (13%)
Total Carbohydrates: 3g (1%)
Dietary Fiber 0g
Sugars 2g
Protein 0g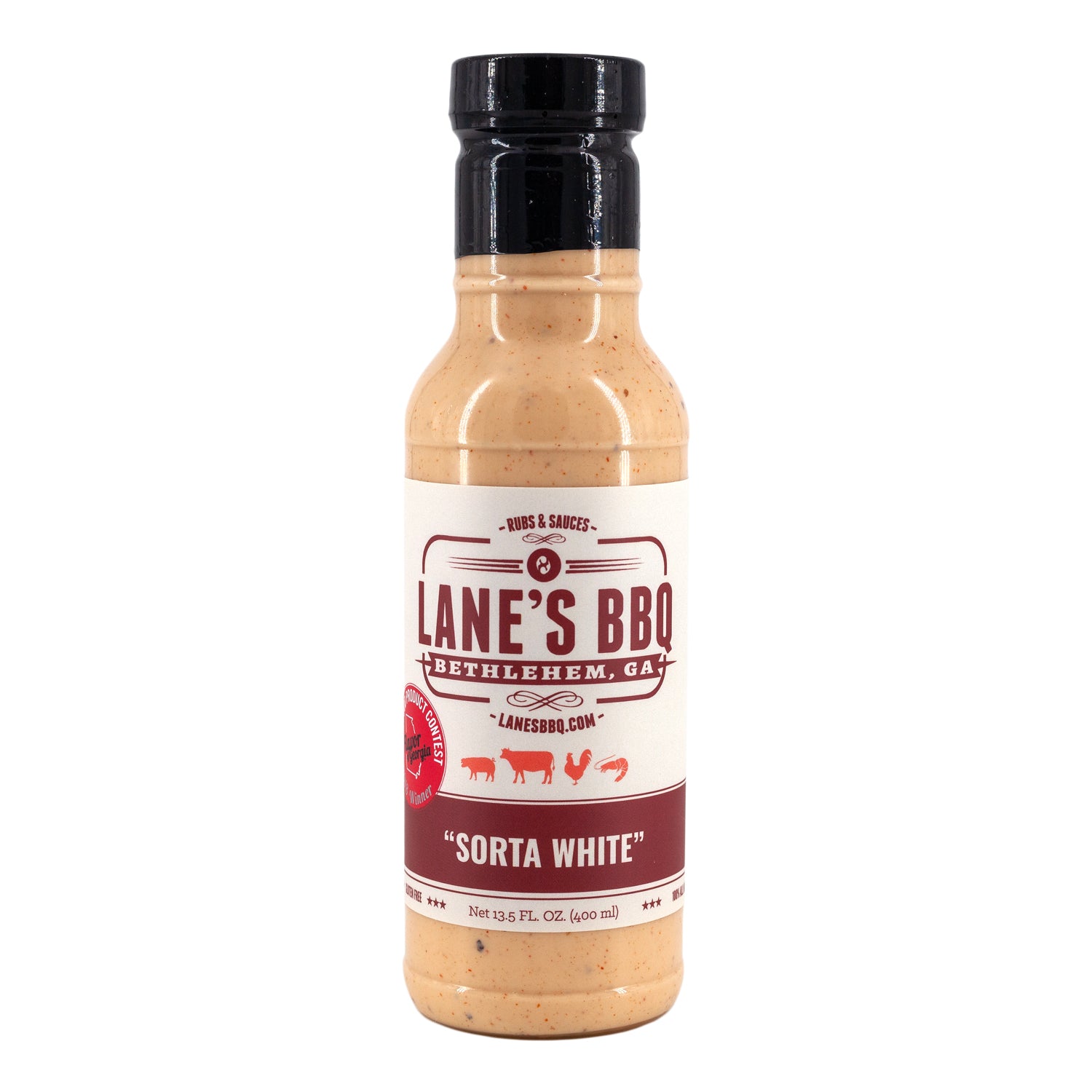 This product has no reviews yet.